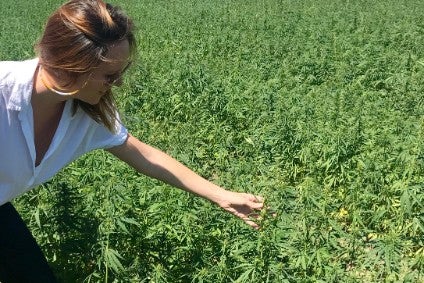 Amid growing interest in hemp-based foods, Trichomia recently secured investment to take its products into new markets outside of Australia. Simon Harvey speaks with marketing director Georgia Branch on the Sydney-based company's plans for the year ahead.
Trichomia was founded in 2016 by Australian entrepreneur and chief executive Cade Turland as a medicinal-based cannabis venture before changing course into hemp-food products the following year. Georgia Branch, whose background is in advertising and marketing, was then invited to join what she says had become a "more consumer-facing FMCG company" as chief marketing officer and shareholder. Cannabis investor MMJ Group Holdings backed the business earlier this year.
The Sydney-headquartered Trichomia owns the Hemple and Soul Seeds brands, encompassing raw hemp seeds, cold-pressed hemp seed protein and hemp-based oils that can be used in a range of applications from a healthy breakfast cereal topping to an accompaniment to smoothies or as a salad dressing similar to olive oil.
Trichomia's products are now in around 350 retailers in Australia, Branch says. Hemple is stocked in the health food chains Flannerys and Healthy Life and some independents, while Soul Seeds is in 150 stores of Coles supermarkets and IGA (Independent Groceries of Australia).
Proponents of hemp seeds say they are nutritious, high in protein and fibre, and a source of Omega, vitamins and minerals. And cannabidiol, or CBD, the compound extracted from the hemp plant, has been linked with health benefits such as relieving pain and treating stress and anxiety.
Hemp comes from the same cannabis sativa family as cannabis but it is a different variety to its intoxicating cousin, which contains the psychoactive compound tetra-hydro cannabinol, or THC, the chemical found in marijuana that gets you high. Hemp contains negligible levels of THC, which is just one of more than 100 so-called cannabinoids found in cannabis and hemp.
How well do you really know your competitors?
Access the most comprehensive Company Profiles on the market, powered by GlobalData. Save hours of research. Gain competitive edge.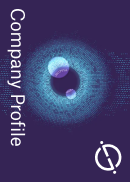 Company Profile – free sample
Thank you!
Your download email will arrive shortly
Not ready to buy yet? Download a free sample
We are confident about the unique quality of our Company Profiles. However, we want you to make the most beneficial decision for your business, so we offer a free sample that you can download by submitting the below form
By GlobalData
Another is CBD, a non-high compound that is increasingly being used in food products. Cannabigerol, or CBG, regarded as the 'mother' of all cannabinoids, is also starting to emerge as food ingredient.
just-food: Overcoming commonly-held perceptions about hemp and cannabis products must have been a major challenge for you?
Georgia Branch: Yes, absolutely. In Australia, hemp foods only became legalised in November 2017. People in the beginning were saying: 'Oh hemp, you're selling weed, you are not doing something legal.' But we said it is legal and we tried to educate people.
It was bit of an interesting learning curve. You would get 20% of people who would say, 'oh I'm absolutely not touching that', another 20% of people asking, 'will it get me high?', 20% of people coming along and being a bit of an expert and the rest of people going, 'oh that's a bit expensive, or 'why hasn't it been legal for so long and what's the problem with this?', while being a bit inquisitive and wanting to learn more.
just-food: Why do you think there is this growing interest both from consumers and companies in this category?
Georgia Branch: I think on the one side there's the plant-based trend and the sustainability trend, and the reason it is a trend is because people are becoming more and more cognisant on how their lifestyle choices are impacting the planet. Hemp seed has more protein per gram than beef and it's a sustainable source that doesn't require the quantities of water as factory farming or any antibiotics. It's naturally resistant to pests. Plus [hemp] breathes in four times the amount of carbon dioxide than a normal tree.
On the other side of things, when it comes to CBD, and cannabinoids in particular, I think people are just looking for an alternative to pharmaceuticals. There's a bigger opioid problem in the US now than ever before. It's causing tens of thousands of deaths every year, and people are looking for alternatives on how to manage pain.
At the end of the day, hemp foods improve people's gut health and they are really nutritious. [CBD] really does help people to sleep better, manage their stress anxiety and reduce their pain in many cases. There are no known side effects. It's incredibly safe and it's a natural alternative.
just-food: What plans to you have on the product front?
Georgia Branch: We have just done a pre-sale of our first cannabinoid product in the US which is called Sigma, and then we will follow this year with the release of some hemp extract products. We are just launching Sigma, with manufacturing based in the US (through its Nevada-based subsidiary Trichomia LLC) and are doing the first proper release in mid-March. We are going to be working with CBG down the line, which is more effective for neuropathic pain than CBD, and then CBN (cannabinol), which is considered a beneficial product to aide sleep.
just-food: Why are you making CBD products in the US and not Australia?
Georgia Branch: In Australia, our regulatory framework classifies CBD, despite being a non-intoxicating extract from the hemp plant, as a pharmaceutical. In America, we have a more stable regulatory framework because of the farm bill passing….which classifies hemp as a farming crop the same as cotton or wheat, etc. In Australia, hemp extract is classed as a prescription medication. So we can't sell our CBD products in health food stores in Australia like we can in the UK and the US.
We are expecting to have the CBD product range in health food stores and some online CBD specific outlets in the US. We are also in discussions with a couple of retailer chains in the UK.
Our HQ is in Sydney and most of our hemp food processing and production happens in Victoria via a contract manufacturer. We source most of our hemp seed from the western district of Victoria and Tasmania, which makes it a little more convenient.
just-food: Where else are you present now?
Georgia Branch: We are going to be going in there [UK retailer Planet Organic] with some new certified organic products that we are developing at the moment. They are just a little bit different than our existing line and I guess we will be launching them probably in May. When we have got our new certified organic hemp seed proteins ready to go, we will also be looking to roll them out in the US as well.
"The cannabinoids and CBD opportunities in the US … it's such a booming market"
We are focusing on the cannabinoids and CBD opportunities in the US because it's such a booming market. It's expected to be worth up to US$22bn in the next five years, so we are looking at how we can leverage our brand over there. We have a few leads on the boil for when we are ready to introduce our foods there, as well as our cannabinoid food products. Our next plan is to release two more cannabinoid products before June so we can expand our CBD footprint and also potentially CBN.
just-food: What about other overseas markets?
Georgia Branch: We are just about to launch [hemp food products] in April in New Zealand where we have just secured distribution but we are not quite on the shelf there yet. Our six-month plan is to focus on these western markets [Australia, New Zealand, the US and UK] to get some footholds in and then try and grow our presence.
We have definitely got a big year ahead of us but we are really excited and we have been putting a lot of R&D into these new products that we are releasing. We are very confident they are addressing a consumer need and a little bit of a gap in the market.
just-food: Apart from MMJ what other investors have you had come in?
Georgia Branch: MMJ are ASX-listed, so they have to share information. They took a 10% stake at a AUD10m (US$7.1m) valuation. [Previously] we had an original angel investor and some other minority shareholders who worked with us in an advisory capacity.
just-food: Are you getting interest from other investors?
Georgia Branch: We are not looking for any more immediate investment. We are over the moon with the investment we've been given by MMJ as an extra bounce on that launchpad to expand into other markets.
just-food: What about the big food manufacturers?
Georgia Branch: We are a little bit too far down the line for those guys at this stage.
just-food: Can you disclose your turnover and do you have any targets?
Georgia Branch: We are looking to get up to about AUD400,000 to AUD500,000 turnover a month, and are looking to turn over about AUD3.5m this calendar year. [Branch declined to give any figures for last year].