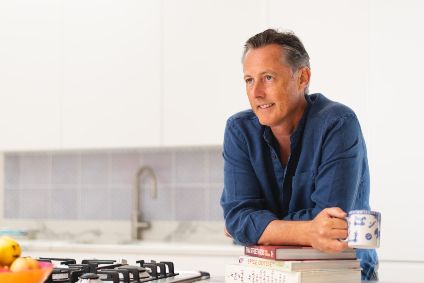 Iain Burke-Hamilton, founder of UK-based vegan business The Soulful Food Co. tells Andy Coyne how the brand has managed to grow sales during the pandemic.
just-food: Iain, Soulful is best-known in the UK for its better-for-you, self-contained OnePots meals, with vegan offerings such as West African Peanut & Chickpea with Red Rice and Cajun Spice Jackfruit with Nutty British Spelt. You've launched a new ready-meal range, PlantBox. What's your thinking?
Iain Burke-Hamilton: The ready-meal market as a whole is down but it is almost static when it comes to brands and our OnePot sales have gone up by 24.3% over the last year. Buyers recognise that our type of branded, health-focused, functional foods can help them buck the trend where more traditional ready meals have taken a hit.
just-food: Any 'big four' retailer listings yet?
Iain Burke-Hamilton: We only launched it [PlantBox] last month so we are working hard to get listings for it. It's in Whole Foods so far.
just-food: How has Covid-19 affected your business more generally? Presumably your OnePots were often bought by office workers to take back to work to put in the microwave. Now their office is at home and convenience food outlets have struggled.
Iain Burke-Hamilton: The sort of stores we are selling into now are very different to when we started out. Before Covid, we over-achieved in small convenience-oriented stores in inner cities. That has been flipped on its head and the best stores for us now are the large, almost aircraft-hangar-like stores. People are not going into cities as much as they used to. It has been a big change around. The focus on health has in many ways accelerated the demand for our type of food. We expect next year to be in a very good position.
just-food: How did the business come about?
Iain Burke-Hamilton: I always had a passion for food. My dad was a pilot so I was able to travel and had a fairly eclectic palate. My mum was cabin crew and they both refused to eat airline food. Together they made incredible packed meals using seasonal home-grown vegetables with inspiration coming from the many far-off places they visited. I left my day job in 1999 and gathered together a team of like-minded folk. At first it was to establish a retail business but it became apparent early on that rents were going up and the retail landscape was changing significantly so we switched our thinking from retail to a manufacturing business.
just-food: Who were your customers in the early days?
Iain-Burke Hamilton: We restored a vintage Airstream trailer, christened her 'Betsy', and hit the London street food markets. During the summers we toured the country's festivals dishing up a hearty, wholesome menu to keep revellers invigorated. Events such as Glastonbury in 2006 were very useful in terms of testing products and to help establish the brand. We were also selling to lunchtime businesses. There were not many people with a similar offer when we set up. We wanted to bring something to market that showed people there was something other than bread and mayonnaise at lunchtime. We started to sell into those lunchtime chains from the middle to late noughties and this allowed the business to grow exponentially as that market grew. We were able to utilise that growth to fund infrastructure. And we were developing menus for chains and we used that as a test bed for products.
just-food: Albeit that you were a 'foodie', you were starting a business from scratch. Did you have investors behind you or mentors?
Iain Burke-Hamilton: Because we had a growing white-label business we were able to grow organically and didn't need investors. As for mentors, one person was Julian Metcalfe [founder of sandwich chain Pret a Manger, and Metcalfe's Skinny popcorn maker Metcalfe's Food Company]. Julian was always full of wisdom.
just-food: It must have been a steep learning curve when it came to things like branding and then scaling up manufacturing.
Iain Burke-Hamilton: In my previous life I worked for [UK advertising agency] Saatchi & Saatchi so I knew a bit about it and I also worked with an old friend who was an art director. We've always manufactured ourselves so that we could keep a quality focus on the business.
just-food: Tell me about the move into branded products.
Iain Burke-Hamilton: The first branded products we sold were around 2011/12 when we started to supply people like Whole Foods and [UK department store group] Harvey Nichols. Our first large retailer was [online grocer] Ocado in 2012. That gained traction very quickly and sales grew and that helped us to position ourselves and provided a good springboard for other retailers.
just-food: How many people worked at Soulful in those days?
Iain Burke-Hamilton: The team was about 20-30 people when we started to supply Ocado and we had a place in Park Royal [in north-west London]. We are about 70 people now across areas such as technical, supply chain, finance and marketing. In 2012, we moved to our existing facility in Greenwich [in south-east London]. We bought the building next door last year.
just-food: What was the main issue you faced in scaling the business up?
Iain Burke-Hamilton: It was bringing a lot of people into the business – trying to ensure you surround yourself with talent. The skill is to get the right people who can add value to the business and then making sure they are properly resourced.
just-food: When did you get you 'big four' listing with Tesco?
Iain Burke-Hamilton: That happened in 2019. Tesco was the key for us. It gave us a platform and visibility that we didn't have before. It happened really quickly. Tesco was testing a number of vegan brands. They had us in to do almost a [TV programme] Dragons' Den-type pitch. I pitched and two months later we were in. They had been looking to invest in their vegan offering. They went at it early and hard.
just-food: What about listings with other UK grocery majors?
Iain Burke-Hamilton: We are now in final conversations with two other of the big four. One has agreed [to list its products] from next summer but we are hoping one will come on line in the first quarter of next year.
just-food: Are you worried about the competition from supermarket own brands?
Iain Burke-Hamilton: Supermarkets will always develop their own brands but own label does not have that authenticity in vegan for people to buy into. It's too early stage. Branded is outperforming own-label.
just-food: Discount retailer Aldi is now selling self-contained pot products that look almost identical to your OnePots. Does that bother you?
Iain Burke-Hamilton: If people want to copy us we can't stop them. The key for us is to build on what we have achieved so far and to grow our offerings for different occasions. We are looking at larger format meals and to become a go-to brand for people's plant-based journey. We've got some exciting NPD to come next year.
just-food: Is white-label a growth area for you?
Iain Burke-Hamilton: Our focus is on our own brand offering. We started doing a few bits of own-label for lunchtime retailers going into Covid but that disappeared quickly.
just-food: Do you have plans to sell your products overseas?
Iain Burke-Hamilton: We sell in Germany and ship out to Dubai. We went direct to these markets but we are looking at distributors. We will focus on opening up the European market this coming year. OnePots lend themselves to export as they have a decent shelf life.
just-food: What are your long-term ambitions for the business?
Iain Burke-Hamilton: To be authentic and innovative as a vegan meal company. We are in a good position to grow the brand and defend ourselves against new entrants.
just-food: Would you be interested in talking to potential investors or a would-be purchaser of the business?
Iain Burke-Hamilton: I'm always open to having discussions with people but it's not something that's at the forefront of my mind.