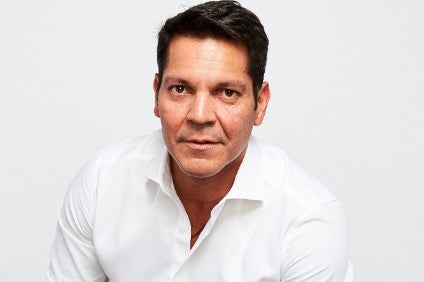 As US-based, protein-centric upstart Powerful enters its fifth year in business, the company, which started in yogurt, is trying to build a "platform" of products across different categories. Founder and CEO Carlos Ramirez has secured investment from a local private-equity firm to help in his ambitions and Dean Best caught up with him to hear more about his plans.
Since Powerful launched into the US yogurt category in 2013, the US protein-focused business has diversified into other sectors, sometimes with success, on occasion not.
However, Carlos Ramirez, the former executive of Colombia-based dairy group Alpina who set up Powerful in 2013 with backing from friends and family, is looking to take the business into more areas of the food and beverage industry – and has sought outside investment to help with that plan.
In November, Powerful announced it had accepted investment from US private-equity firm River Hollow Partners, the company's first institutional investor.
River Hollow Partners' investment was part of US$4m Powerful said it had attracted in "Series B and ABL funding". Powerful did not disclose the size of any stake River Hollow Partners had taken in the business, nor the identity of any other party involved in the raising of the funds.
The deal was the climax of a process that, Ramirez tells just-food, started in the last quarter of 2016, with the company drawing up a list of around 50 potential investors. "We wanted to get more money basically to fund growth," Ramirez says by telephone from Miami. "The company has been basically funded by friends and family since day one. Friends and family is a blessing but then all of a sudden it starts transforming into something awkward and then a nightmare. You start growing and a lot of my friends don't understand the category. Some of them don't even speak English.
"I wanted to get smart money. It's part of the evolution of the company; we're getting more sophisticated. Now it's time for the brand to start investing again and brand awareness. It's a game of distribution, brand awareness, distribution, brand awareness. We are at a point in time where it makes sense to start investing again in brand awareness and then pushing for the next phase of growth."
The first product the company – then known as Powerful Yogurt – launched was a high-protein, Greek-style yogurt aimed at male consumers. It now also sells yogurt drinks and oatmeal, although there has been a foray into snack bars that did not work out. Ramirez felt the bars were not different enough to what was already in the market. "We were protein bars, that's it. This was not part of the strategy. We'll keep focusing on those categories we can definitely disrupt."
Yogurt, Ramirez reveals, now accounts for less than half of Powerful's sales, a consequence he says of a deliberate decision made as competition in US yogurt intensified and growth in the category slowed.
"We did it very consciously. We started putting more into the drinks. It's a product that has a lot more margin, it's a product that's doing extremely well and it's a product that has flexibility to go into different channels," Ramirez says. "On yogurts, margins are so compressed. I said: 'You know what? Let's grow organically where we find retailers that want the product and then let's push the drinks and let's demonstrate with the oatmeal that the brand is stretchable.' In two years, we changed the mix of our portfolio so we get a healthier margins in general as a company.
"The margins in yogurts are so compressed because Chobani, Danone and Yoplait have been engaged in a price war. You can find a Chobani yogurt today for less than a bottle of water. That's something that [Chobani CEO] Hamdi Ulukaya has been very open about, saying he wants to democratise the consumption of yogurt in the US. That sounds great but the margins of the industry have gone down sharply. That only makes me accelerate my plan of looking into different categories."
With margin pressure in Powerful's legacy category, attempts to diversify make sense. The company has had success with its yogurt drinks, while Ramirez says its oatmeal is also "doing extremely well".
The investment from River Hollow Partners, while providing Powerful the support to try to continue to grow its yogurt business in a difficult category, also comes as the company nears its next category.
Ramirez says Powerful is "creating a platform of great-tasting, all-natural, high-protein foods to target active lifestyles". The company's next stop is the frozen aisle. It is aiming this summer to launch Powerful Bites, a frozen snack product sold in tubs. The snacks are to contain 20g of protein and include ingredients such as nuts and medjool dates. They can be consumed after being removed from the freezer and thawed for five minutes.
Powerful Bites are to be launched at Walmart, which plans to list the product in 3,000 of its US stores. "What we are good is disrupting categories," Ramirez asserts. "If you think about frozen it's a category that's full of junk food, full of food that is not good for you. These are little protein balls. They taste awesome and are 100% natural."
Ramirez also reveals Powerful is considering a move into bottled water and has had "good conversations" about the idea of a protein-enhanced (from collagen) water with US retail giant Kroger. "That might be one for the end of 2018. My focus right now is to keep organically growing the yogurt, pushing the drinks, the hot cereal is doing extremely well online and then we have this opportunity with Walmart."
When Ramirez spoke to just-food at the start of December, he said Powerful was looking to end 2017 with turnover of US$11.5m, up from $6.5m in 2016. He has his eye on another year of rapid growth in 2018. "I really want to push to be above $20m. I think we can do $22m. We haven't even touched the West Coast."
In its five years doing business, Powerful has dipped its toe in markets outside the US. Ramirez has said progress internationally has been slower than he had expected but says he wanted to focus more of the company's efforts on growing at home. "We saw we couldn't do it all. You need to really spend time introducing the brand DNA to your partners, so you have the same [brand] personality. I chose to take on the US. If we keep going slowly internationally, that's fine. It's slower but I think at the same time it's more solid and robust."
The year ahead looks, on paper, a promising one for Powerful and Ramirez. Powerful's move into frozen looks ambitious but the company has secured its first institutional investor to help support its strategy.
Interestingly, Ramirez reveals Powerful's list of theoretical investors did include blue-chip manufacturers with in-house, venture capital-style divisions, such as Danone and General Mills.
"I had conversations with corporate funds like [General Mills'] 301 Inc and Danone Manifesto Ventures and they struck me as not a typical …" Ramirez says, before pausing. "My understanding is a corporate venture is there to invest in the future of the core business, meaning you find a business, you invest in that business and the whole point is that business at some point is going to eat your core. If Kodak had a corporate venture, those guys would still exist. Those guys were so entrenched in their actual business they didn't reach out and lost their business. In the case of Danone Manifesto and 301 Inc, they started seeing Powerful yogurt and Powerful in general as something that was threatening competing a lot with their main business. I was, like, 'Sure, that's the whole point, right?' They said: 'You're a competitor.'
"I didn't get it. These guys are not a true corporate venture. River Hollow checked all the boxes. We are preparing the company for maybe another investment with them in the future, maybe some other private equity – that's up for grabs at this point – but I think the important thing is they understand where we are and where we're going."
Has there been takeover interest in Powerful? Ramirez reveals the identity of one suitor. "Last year we had an interesting conversation with a beef jerky company. I could see why. They are in the protein business. Beef jerky in the US has gone crazy. It was all based on the protein proposition. These guys wanted to take their strength in channels, taking the drinks and the oatmeals especially. The name of the company was Jack Link's," he says. "Last year we did $6m in sales; next year it will be $12m. When you're growing this fast, I prefer to wait."