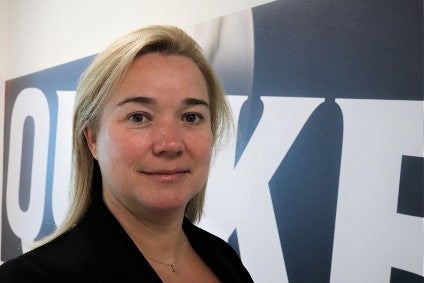 Food and drink corporations are finding it tough keeping pace with the rapid evolution in dietary habits and are turning to start-up enterprises as a means to tap into fast-moving consumer trends.
Many, such as the likes of PepsiCo, are meeting the challenge by launching incubator programmes focusing on nurturing small entrepreneurial businesses, with a view to taking potential stakes rather than necessarily undertaking full-blown acquisitions. That's not to say M&A isn't an option for the big corporates but those sort of purchases take time to negotiate and complete.
However, large consumer goods companies are finding they don't have the same agility and flexibility in innovation as fledgling businesses have to respond quickly enough to changes in eating habits. Incubators are becoming an increasingly common way for major food manufacturers to gain more insight into these growing niches and into how to act faster and be more agile.
"It's amazing the agility you can see happening live versus how relatively slow a bigger company operates"
And with demand for plant-based products on the rise, it was little surprise Yofix Probiotics, an Israel-based start-up, won the second edition of PepsiCo's six-month European Nutrition Greenhouse programme. The scheme was launched for the first time in 2017, with PepsiCo then setting up a sister programme across the Atlantic last year.
Karen Scott, the head of healthy snacking, innovation and incubation for PepsiCo in western Europe and South Africa, co-heads Nutrition Greenhouse with David Schwartz, the Walkers maker's senior director of innovation for Europe and sub-Saharan Africa.
Scott tells just-food with respect to the participants in the programme: "They are all playing in some very interesting trend areas, and with a little bit of help, and all their passion and energy, it's amazing what you can get from them in six months. Sitting here in a big FMCG that I've worked at for many years, it's always amazing to me the agility you can see happening live versus how relatively slow a bigger company operates, and that's very energising to see. We are trying to inject that back into the company."
Ten start-ups were selected for the second Nutrition Greenhouse, increasing from the eight entrants from the debut project. PepsiCo sets a turnover criteria of less than EUR2m (US$2.3m) to be eligible for the programme, with each of the participants receiving what Scott says is a "no-strings grant" of EUR20,000.
"We are looking for people playing in fast-growth trend areas," Scott says. "We are looking for very new and distinctive ideas that we haven't seen before, companies that are at a very early stage."
The winner is chosen based on how effectively they have used the grant to "deliver and drive further growth", a measure of their collaboration with the PepsiCo mentors and how they interacted with the other companies in the programme, according to Scott, with the reward being EUR100,000 in prize money.
She says PepsiCo set out to transform the way it does business ten years ago, with a goal to find nutritious products that would outpace the growth within its own product portfolio, adding that the role of Nutrition Greenhouse is to identify partners to help us "scale the food and beverages of the future".
"We are doing loads of focus on our core brands and making some very good progress but we are just very aware that the nutrition space is very big – it's growing exponentially – and, in order to capture all of the growth going on, we recognised the opportunity to collaborate externally to learn more about these emerging trends and be able to partner with smaller companies and see new benefits going through," Scott tells just-food.
PepsiCo also has an option to either invest or take a stake in the programme's winner in the six months after the incubator has ended but, given the size and early stage of development of the start-ups, the latter recourse is the more likely, Scott says.
Erbology, a UK-based manufacturer of plant-based food products such as crackers and energy balls, won the first edition of the programme. However, Scott would not be drawn on whether PepsiCo has since invested in the company. "That's not something we are able to confirm or deny," she says.
"What we tend to do with venturing is to make an announcement once we've made a full investment with those companies," Scott says. "We do make minority investments in many companies through our PepsiCo Ventures Group in the US, but we don't make announcements about those minority investments. We tend to only make announcements when we've made a full acquisition."
PepsiCo continues to have a "strong" association with the incubator participants even after the project has been completed, perhaps leaving open the option to invest at some point in the future.
"We would certainly consider that for any applicants of Nutrition Greenhouse," Scott says. "We set up very strong mentor relationships and they continue way beyond the programme, but obviously not with quite the intensity. But we've got good relationships with many of last year's applicants, and I fully expect us to have great relationships with many of the guys going forward."
"We recognised the opportunity to collaborate externally to learn more about emerging trends"
Scott also runs PepsiCo's internal incubator for Europe. The food and drinks giant partnered with UK supermarket chain Sainsbury's under the project, with the launch of the Off the Eaten Path plant-based snacking brand around 18 months ago. The product encompasses two core SKUs  – a rice chip format with yellow and green peas, and also a bean-based stick format – both with high levels of protein and vegetables.
Off the Eaten Path was initially a US PepsiCo trademark that the company owned, but then Europe and its originator took the decision to develop products under the brand in parallel, with each developing different product ranges. "But given the success in both markets we are now working together to see how we can scale one brand across both markets," Scott says.
Turnover from Off the Eaten Path is currently just under GBP5m (US$6.4m), Scott says, "and that's just in Sainsbury's", adding the brand is "playing with a lot of trend areas that PepsiCo thinks will be up and coming".
PepsiCo's internal incubator also rolled out a seaweed snack in the second half of last year and is currently "experimenting with a number of different things", she says.
And similarly, the company is also working with online retailer Ocado, as well as Sainsbury's, with a review to launching more new healthy and nutritious products.
Ten are being tested in different "trend spaces" within the internal incubator, but within PepsiCo's existing capabilities, eight of which will hopefully go live sometime this year, Scott says.
The collaboration with Sainsbury's is the first time PepsiCo has worked with a retail partner through every stage of the product's development, from the branding to the graphics to the support plan, Scott adds. By doing so, it gives the retailer a level of ownership, which is "beneficial because we get the benefit of their experience, but we also get a huge level of commitment given that they've been part of the process", she says.
"Internally, PepsiCo is focusing on products that are within its capabilities, predominately through retail partnerships," Scott says. "We are doing a lot with Sainsbury's and lot with Ocado, testing them out on a small scale, which is quite different to what PepsiCo does ordinarily. Off the Eaten Path is probably the most famous and successful, but we're looking at kids' propositions, vegan propositions, and all sorts of other things that we are working on with those retailers."
And a third Nutrition Greenhouse is obviously in the offing, although Scott declined to give any indication on whether the number of participants will increase or an idea of the expected launch date.
PepsiCo has learnt some lessons and adapted the incubator programme since the first European launch. For instance, Scott says the company underestimated the breadth and scope of the product areas the start-ups were operating in. So, last year, it included more R&D and supply chain people in the programme as it had faced questions on packaging, sustainability and scaling up the businesses, while also offering more formal training across various disciplines.
One of the biggest challenges with Nutrition Greenhouse is deciding from a number of emerging brands on which to focus, Scott says. Lifestyle is becoming an increasingly important consideration, while the trend in ingredients is "playing more on mindfulness than on the physical", she adds.
"Things like flexitarianism and personalisation, all of these things are interesting, but quite different traditionally to what we've looked at," Scott says.
What seems to be clear is start-up incubators, at least for the time being, will remain one of the key pillars for big food and drinks corporations to keep abreast of the fast-moving innovative trends within the industry.
"Nutrition Greenhouse enables us [PepsiCo] to partner more broadly and do more than we could internally ourselves by looking to partner with other companies," Scott says. "But essentially doing the same sort of thing, experimenting in these kinds of trend fringes to really help us identify the stuff that we believe is sustainable and attractive for the future, and therefore ideas that we can scale."