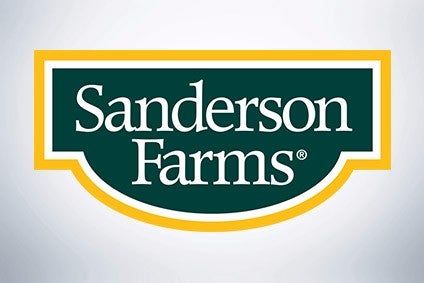 Meat processed without the use of antibiotics has become one of the fastest-growing areas of the sector in the US. Fears over antibiotic resistance in humans, as well as the expanding underlying demand for food perceived to be cleaner or simpler, has driven a number of the country's processors to reappraise how they use antibiotics. One company that is so far refusing to go down the antibiotic-free path is poultry processor Sanderson Farms. Dean Best spoke to Sanderson Farms' CFO, Mike Cockrell, to find out more.
For decades, antibiotics have been used in the meat supply chain to protect animal health, for reasons of food safety and to promote growth. However, the demand for antibiotic-free meat has been building in recent years and the market where that trend has been most prevalent is the US.
The potential risks in the supply chain that could be associated with unchecked disease among animals are obvious. Nevertheless, the use of antibiotics in industrialised farming has become a controversial issue, with growing concern over antimicrobial resistance prompting, in recent years, supply changes (or the announcement of targets to change supply) from a number of processors, which in the US have included Tyson Foods, JBS-backed Pilgrim's Pride, Foster Farms and Perdue Farms. Significant customers, including Wal-Mart and McDonald's, have also outlined their own measures to reduce the use of antibiotics in their supply chains.
The issue has even reached investor circles, with some publicly-listed processors facing pressure from shareholders from change. One company in the spotlight on its use of antibiotics in recent quarters is poultry processor Sanderson Farms, which this month faced a vote on a proposal from a group of investors on phasing out the use of medically-important antibiotics for reasons of growth promotion and disease prevention.
The proposal was tabled by As You Sow – an organisation that promotes environmental and social corporate responsibility through shareholder advocacy – on behalf of Sanderson Farms' investors. "A stronger antibiotics policy," the proposal argued, "will prepare Sanderson Farms to comply more effectively with a shifting federal regulatory landscape". It added: "Sanderson Farms risks losing market share to companies who have stronger policies in place, such as Perdue Farms; 95% of Perdue's chickens do not receive medically important antibiotics. Consumers are increasingly concerned about injudicious antibiotic use and restaurants are taking action. McDonald's recently achieved its commitment to source chicken raised without medically important antibiotics in the US and [US fast-food chain] Wendy's will make this transition by 2017. Panera Bread and Chipotle Mexican Grill prohibit most antibiotic use in their livestock supply chains."
Sanderson Farms called on investors to vote against the proposal and, at the company's annual shareholders meeting, held on 9 February, the idea was voted down.
How well do you
really

know your competitors?

Access the most comprehensive Company Profiles on the market, powered by GlobalData. Save hours of research. Gain competitive edge.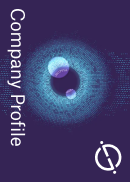 Company Profile – free sample
Thank you!
Your download email will arrive shortly
Not ready to buy yet? Download a free sample
We are confident about the unique quality of our Company Profiles. However, we want you to make the most beneficial decision for your business, so we offer a free sample that you can download by submitting the below form
By GlobalData
Talking to just-food last Thursday (16 February), Mike Cockrell, Sanderson Farms' CFO, says the proposal received 30% of the vote, a level of support that will not lead to the company changing its policies on antibiotics but a result he acknowledges means the processor needs to get across its position more effectively.
"We will continue to treat animals with US Food and Drug Administration-approved antibiotics in a reasonable way, and use them judiciously, and only when necessary. The FDA has looked at this in every direction you can and they believe what we're doing is safe, and is not contributing to the issue of antibiotic-resistant bacteria development in humans. If that science changes, we'll certainly change our position but, as long as it is what it is, we'll continue to follow our programme," Cockrell says. "We need to continue to talk with our shareholders and explain our position so they understand it because I would suspect that there will be similar proposals made in the future so they'll be another opportunity to communicate our position."
Sanderson Farms says it does not use antibiotics for growth promotion but to prevent disease in chicken. To treat gut disease in chicken, as well as salmonella, the processor uses ionophores, which Cockrell describes as "the big one but none of them are used in human medicine". However, Cockrell says Sanderson Farms does use two antibiotics used in human medicine – one in the company's hatcheries for its process of automated vaccination and the other if a chicken gets a cold or bacteria-related illness.
"We are going to continue to look for alternatives to the very few medicines that we use that are used in humans as well. There are only two of them. We don't use them often, but to the extent that we can find replacements for those, we're going to work hard," Cockrell says. "I do think it's likely in the next three to five years that we will find alternatives because it wasn't until two years ago that the drug companies from whom we buy our drugs really got serious about looking for alternatives."
However, Cockrell, who has been the CFO at Sanderson Farms for over 20 years, underlines the processor's belief the available scientific evidence does not prove any link between Sanderson Farms' use of antibiotics used in human medicine and antibiotic resistance in humans. "There's a lot of conjecture and there's a lot of hypothesising about this but there is no scientific evidence that proves that what we're doing in our hatcheries and on the farms is contributing to the development of antibiotic-resistant bacteria in humans. There are a lot of people who believe that just because we use them, we are contributing to that, but there is no science that proves that."
The interview took place before two more notable announcements from Sanderson Farms' peers in the US meat sector on their development of antibiotic-free products. On Monday, US pork group Smithfield Foods unveiled plans to launch an antibiotic-free line of fresh pork products under its Pure Farms brand. Yesterday, at the Consumer Analyst Group of New York investor conference in Florida, Tyson Foods set out plans to expand its range of chicken products made without the use of antibiotics.
Cockrell says Sanderson Farms has not felt the need to make similar moves despite the growth in demand for antibiotic-free meat in the US. "We spent all afternoon yesterday with our advertising agency looking at data that is tracking brands and tracking the different niche markets and how they're growing. While it is true that that is the fastest-growing segment in our industry, it still represents less than 4% of the chickens sold in the United States. It's still very small, because it costs so much more to produce that product," Cockrell says.
"You could quickly price yourself out of the American diet if everybody went antibiotic-free. Antibiotic-free boneless, skinless breasts in the grocery store today cost $9.99 a pound. Our chicken is sitting next to it at $3.99 a pound. There are some consumers in the United States, who … if they had to pay $9.99 a pound for chicken, would not be able to eat chicken. It just would price them out. Twelve per cent of the chicken grown in the United States is antibiotic-free but only 4% of it is sold that way because they can't fetch the premium they need on the other 8%. They have to get all of it off of the 4% and that's all boneless, skinless breasts. The consumer that is willing to pay extra for antibiotic-free really doesn't want anything but boneless. They don't want the drumstick and the thigh. These companies producing the chicken have to sell the rest of the chicken at regular prices. They have to get all of their additional cost off of that boneless, and it's just expensive."
Asked if the margin profile of producing conventional chicken products is more attractive than antibiotic-free, Cockrell says it is difficult to tell. "We get benchmarking information from Agri Stats. We can see they separate out the ABF, or antibiotic-free product, and some of the companies are at the bottom of the page, in terms of profitability, and some of them are at the top. It's not clear that certainly everyone is not enjoying a higher margin profile. Somebody like Perdue, selling into the north east, where antibiotic-free is more popular, or somebody selling on the west coast in San Francisco or L.A., where, again, the ABF is more popular, they may be earning a higher margin. Someone selling in the south, and the south west, and the Mid West where it's just not that big a deal, they're probably not getting paid for it."
Cockrell insists Sanderson Farms has not missed out on tenders in the retail or foodservice channels due to its stance on antibiotics. "For our customers, we haven't had a single customer ask us for it. They'll buy a little bit of antibiotic-free from somebody else because they want to be able to offer it but, by in large, they're catering to a middle-class consumer who's not interested in it," Cockrell says. "Our largest customer is Sysco, a distributor that is dropping 40 pound boxes of fresh meat off at restaurants, and cafeterias, and hospitals, and nursing homes, and whoever's on their route. Those people are looking for cost, freshness and quality, and service. They want it delivered on-time. They want it to be as less expensive as they can get it. They're gonna sell it and try to make a margin. If they went to ABF, obviously their margins would either go down or they're gonna have to increase their menu prices, and they haven't asked us for that."
While Sanderson Farms estimates antibiotic-free chicken accounts for 4% of sales in the US, the growth of the segment suggests that portion is likely to grow. Would that make Sanderson Farms change its mind?
"It might, but it would have to change fundamentally," Cockrell says. "It was 2% of the market eight years ago, and now it's 4% today. The American consumers are going have to fundamentally change their behaviour for us."
Click here for the second part of just-food's interview with Sanderson Farms CFO Mike Cockrell, in which he discusses the company's recent financial performance, its outlook and its domestic and international plans.