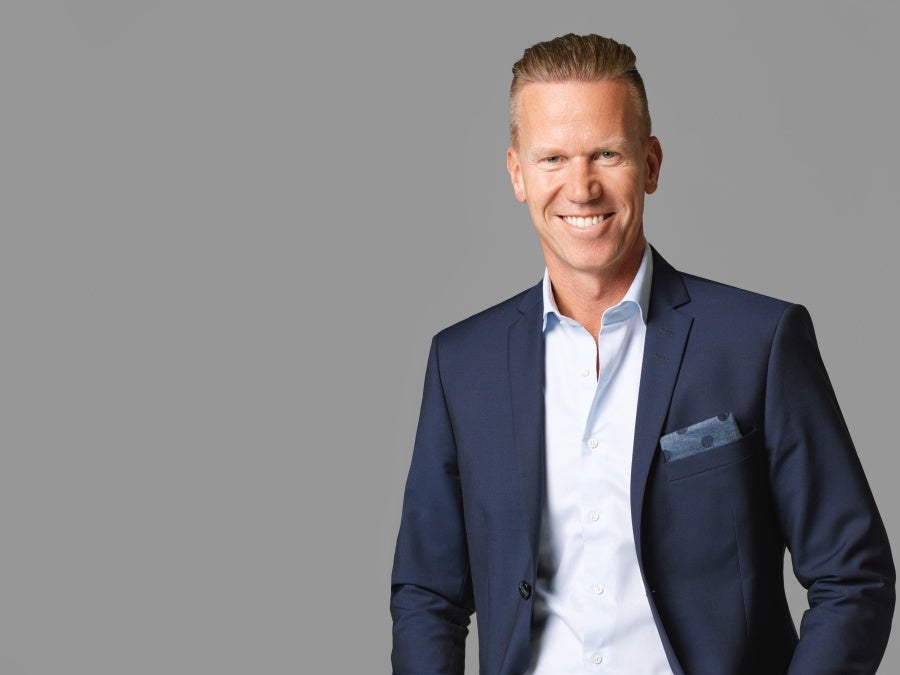 Anders Kristiansen joined Voff Premium Pet Food as group CEO in February following a long career in the fashion industry. Now a month in, he has visited most of Voff's brands across Europe and is getting his head securely in the pet-food game. While there are crossovers, he tells Just Food the pet-food industry can learn a lot from fashion…
JF: What was it about pet food that lured you away from fashion?
AK: I think pet food is super exciting. It's an industry that's changing a lot. If you know people who have got pets, you know how excited they are about them and how they treat them.
I had a labrador when I was a kid and, of course, we loved it, but today it's taken to a whole new extent – people really read into nutrition and the pet is like a family member. In some cases, it's someone that you treat even better than a family member.
The industry is going through this change where it's all about doing even more for pets. That's what I think is so exciting.
JF: You mentioned earlier that a lot of your brands have real expertise in the industry. How did they react to you coming in from another industry and how will your previous experience help you?
AK: Where I come from, it's a lot about branding and storytelling. [At Voff], we have these amazing brands and they're very good at producing the absolute best product there is but they just don't tell the story very well. These guys take it for granted that this is just how it is.
I think you see many new entrants into the pet-food industry that come with a marketing and branding background and are doing a really good job in terms of storytelling but don't necessarily have the know-how that we have. So, I think, in short, what I can bring is around the branding, the positioning and telling the story of what we are all about and what we can actually do for pets.
JF: Are there any specific areas you think the fashion industry handles a lot better than pet food?
AK: Well, I think there are many things. For instance, photography – if you take a photo of a bowl of food, how do you take that photo? Is it presented nicely? Does it look great? It needs to be appetising, something that you want to feed your dog. I want to see us working much more with emotions because there is lots of emotion attached to having a pet. In fashion, you work a lot with emotions and I think we can do the same here.
People love their pets. I read that something like 50% of pet owners love their pets as much as a family member. But 12% of pet owners love their pets more than a family member. I've spent lots of time now with pet owners and people take this very seriously. A big part of our business is BARF (raw pet food) and these customers are very serious about their animals. So they want the best.
JF: And what will your overarching strategy be? You mentioned before that M&A will be key?
AK: I think it's too soon to say exactly what the business strategy will be because it will take a little bit more time and I want to work with my colleagues on this. But clearly M&A is going to be super important to us. And we'll continue to do acquisitions over the next few years. So adding brands that fit into who we are. And then of course we will be much more focused on branding, marketing and sales than we are today. So with storytelling, we have these amazing products, how do we get that across to the consumer in a much better way?
JF: Do you feel there are any gaps in Voff's portfolio or are there particular segments in which you would like to expand?
AK: Yes, but also markets where we are not present. We are in Finland, but there are other Nordic [countries] where we should be. We are in Holland, but not strong in Belgium, France, Spain and Italy. Germany is a massive market and we should have more businesses there over time, that's for sure.
But I think one area that could be interesting to look at is frozen dried, for when people go on holiday and they're BARFing (feeding their pets a raw-pet-food diet). We need to look at those areas. I think fresh could be something worth looking at as well.
If it fits in overall to the strategy, then we'll do it. But to go and buy dry food that is competing directly with Nestlé and Mars would make no sense for us. We are in the premium segment, the best of the best, and that's what we want to build.
JF: How about plant-based pet food? Is that an area you see as an opportunity?
AK: Yes, I see that as growing and it's something we will be looking into. If there was the right opportunity we would look at that, not because we don't believe in what we have, but it could be supplementary, absolutely. What was interesting was we have done a survey in Germany and many of our customers that BARF are actually vegans or vegetarians but they believe that BARFing is the best for their dog or cat.
JF: Are there any brands that you're in discussions with regarding acquisitions?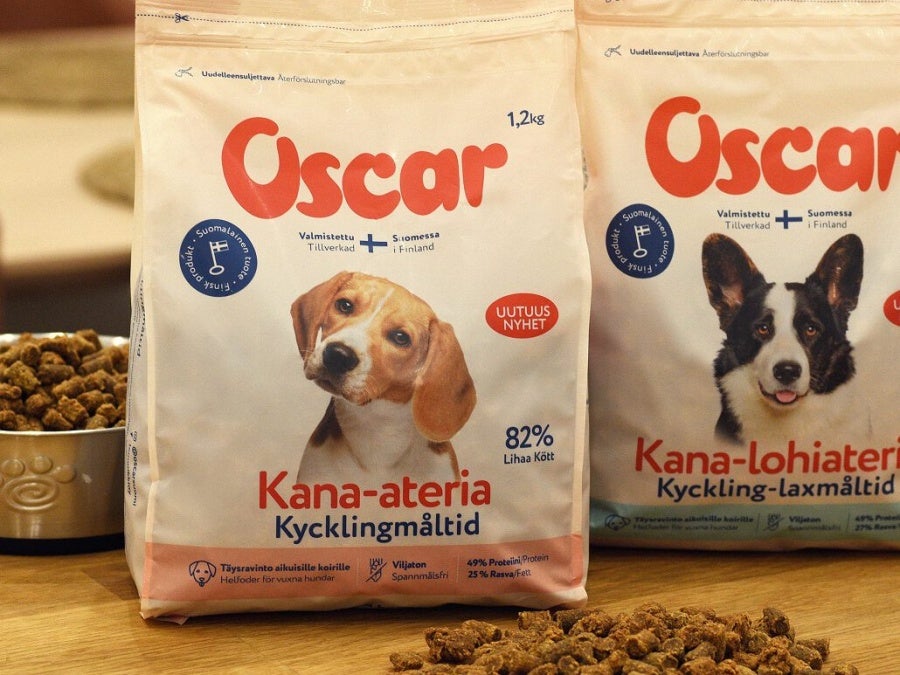 AK: Yeah, sure. I can't disclose who, but we are constantly in discussion and we have a long list of companies that we talk to. It is usually a process that takes some time because you're building up trust. And then, at some point, it's right for the owners to sell. It's something that's built up over a period of time. So it's not like we're in a hurry. Because we want it to be the right companies – but we also want more companies, you know, it's a way that we can add to the portfolio that we have, but it's also a way of growing the business.
JF: Would you say M&A is your principal growth strategy?
AK: No. It's an important part of our growth but the businesses that we have also need to grow fast and be profitable. Profit is super important to us – we are not going to compromise on it. You know, especially the last 18 months have been tough in this industry because of rising cost prices. We have continued to be profitable, and that's going to be our main focus over the years as well. Grow top line fast, continue to be profitable, and then continue to do a fair amount of M&A.
JF: And how have Voff's brands been coping with cost pressures and inflation?
AK: I think everybody in this industry has had to push up prices but you always have a delay. You get a price increase before you can pass them on. If you're B2B you may have contracts in place where you can't increase prices. So there's a time lag that we have seen. Again, I think it's about making sure that the customer is happy at all times so you can't be too aggressive on the price increases.
You need to continue to be competitive or customers will turn to another player in the market. It's about balancing things out and understanding what the market looks like. It's understanding the customer sentiment. Are they open to price increases? But, having said that, I think there's not a consumer on this planet today that hasn't heard of price increases because so much has happened in the past 18 to 24 months. It's been dramatic. And, hopefully, it's starting to go in the right direction now.
JF: Do you think your consumers are more resilient to cost increases if, like you say, 12% prefer their pets to their family members?
AK: Yes. I think it's an area where people will continue to invest to make sure their pets get the best and they won't compromise on that. That's also what we see from surveys. So, yes, they are prepared to pay. On the other hand, of course, we need to make sure that we are competitive, albeit within the premium segment.
Customers are loyal. Once you start feeding your dog or cat something and you know it works, you're not likely to change unless there's a very good reason to change.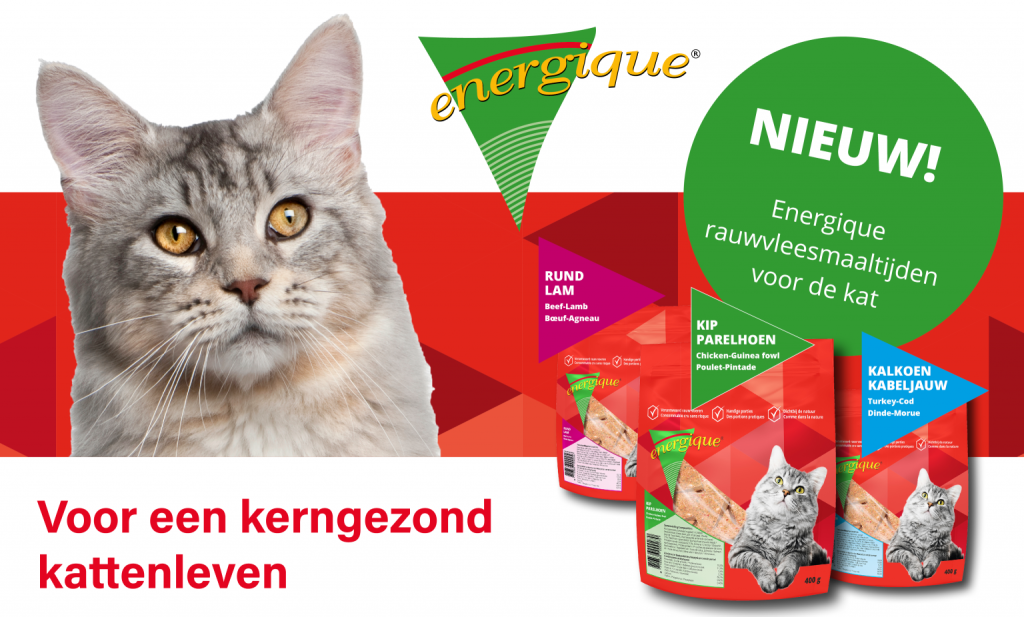 JF: Does Voff plan to create any more in-house brands or invest in NPD at all within the company?
AK: I don't think we need more brands. We have around 12 today (and nine companies) and we will be acquiring more. I think we need to do some work around segmentation – if we have a brand that is very strong in D2C, another in specialty stores or supermarkets, another in B2B – so that they don't compete with each other. So I think that is something that we will be looking into more – what brand goes where.
If we are acquiring brands, we will make sure that we have the expertise in-house so if they are not super strong on D2C we will have a platform that they can use to push that brand online, rather than every company having to create their own platform. We can then support them on that journey.
JF: In terms of markets, you mentioned Europe earlier but do you have ambitions of being in Asia or elsewhere?
AK: Not with acquiring businesses, I think it would be about finding strong distributors in markets where we don't have a presence and where we know we're not going to acquire businesses in the next five years.
I lived in China for ten years, eight in Shanghai and two in Beijing, so I know the Chinese market really well. If we could find a distributor in China, then that would be the way forward for us. The same with India.
But I don't think it's a priority. I think what's far more important is to grow the businesses we have and talk about the great products we have. For example, a new acquisition we made in Holland created a product with veterinarians for dogs on a diet or with health issues. I think that's where we need to be far better in storytelling, communicating what these products can actually do.
JF: Does Voff work with vets at all or plan to collaborate with the scientific side of the industry?
AK: Some [of Voff's] companies do but it's not structured. It's something we will be addressing for sure. I think we need to be more joined up so we don't run off in different directions.
We also want to be more joined up on the sales side than we are today. Then there's sharing products. We do that to an extent today, but I think we could do a lot more. Best-selling products from some companies could be in the portfolio with others.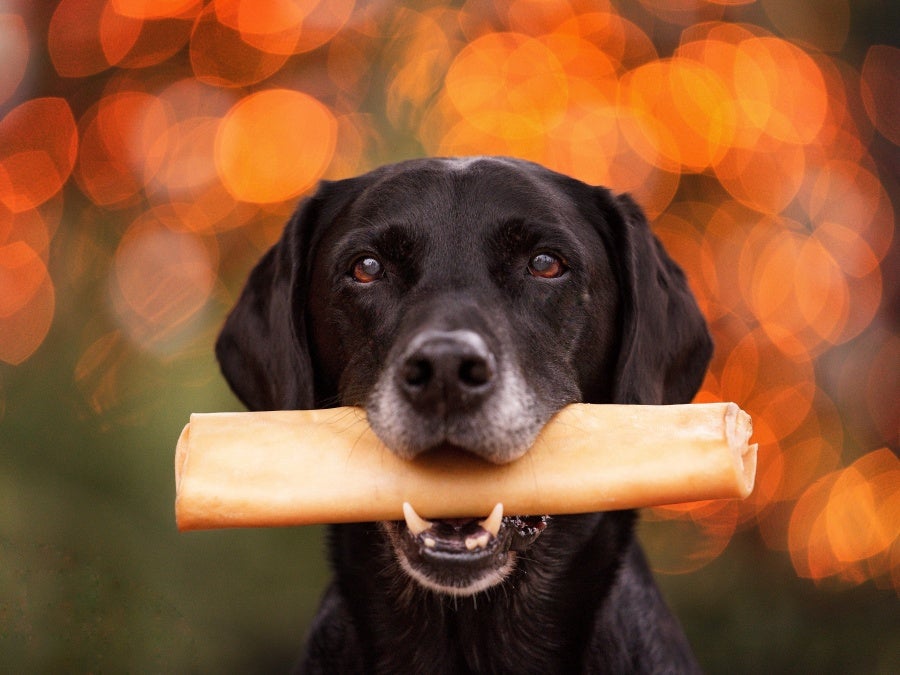 Another area where we really need to improve is ESG, the [fashion] brand I worked for, Espirit, was focused on the whole ESG side. At Voff we need to do much more and be much stronger in that area. Track everything we do. We can do a lot on that front to be honest. On packaging, transportation, production. It's just something that I would like us to have top of mind in everything we do. So I am pushing this idea really hard.
We should take it upon ourselves to be the leader in this market. And we need to take it very seriously that we reduce our CO2 but also waste in what we do – we want to try and have no waste at all.
JF: Do you feel like pet food is behind the fashion industry in terms of ESG?
AK: Yeah, I think it is. Pet food is slightly lagging on many parameters compared to other industries, fashion being one of them. And hopefully, that's what we can change here.
ESG is one but also in the fashion industry, you have got so many new products coming in every year. I mean, thousands and thousands of new products and you need to be on your A game all the time.
[In pet food] I think we need to better than just launching a range of products and then we having that range for the next ten years. I think we constantly need to innovate to understand how we can improve the lives of the pets that we serve. I think we can be a lot stronger there. And not just be happy with the product we have but constantly innovate.
It's a mindset we need to change that we force ourselves to innovate and to bring out new products. Of course, you're not going to bring out as many as in fashion, I understand that. But there is a need, I think, to be relevant. Why should consumers buy from us and not from somebody else? What is our right to exist? And I think that has something to do with consumers knowing that they get a great product that they can trust, but they also know that we always make a real effort to create the best product for their pets.
JF: Are there any other any trends that you see coming up in natural pet food?
AK: We are seeing a trend of pet owners becoming more and more educated. They know what they want and what they expect of us. We need to be on top of our game. I think we need to be far more innovative than we are today.
I think we need to understand what's happening in society and innovate around that. For example, understanding how you prolong the life of pets because they are loved ones. That is a trend in the market so we need to understand that trend and be proactive.
I am only four weeks in and I am by no means an expert. I am spending a lot of time listening. But I think there are things that can be transferred from other industries into this one. We're lucky to have great people with great businesses already. Now we need to go from being great businesses to be fantastic.