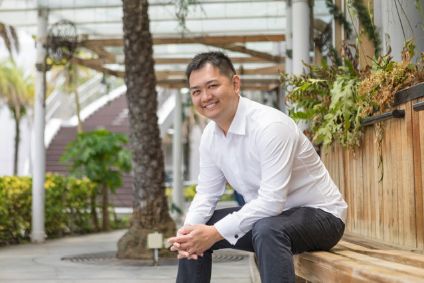 Singapore-based Growthwell Group is an alt-protein business, with its origins in meat substitutes and a presence in seafood alternatives. Executive director Justin Chou talks to Dean Best about his plans for growth, which involve expansion in Asia and a vision for a presence along the supply chain.
Set up in 1989, Singapore's Growthwell Group specialises in vegetarian food, acting as a co-manufacturer as well as a producer and marketer of its own meat- and seafood-alternative products.
The family-controlled company is headed by second-generation brothers Justin and Colin Chou, sons of founding MD Chou Shih Hsin. Growthwell's origins are in meat substitutes but the firm has broadened its business into seafood-alternatives and has an eye in moving into plant-based dairy.
Last spring, Growthwell received investment from Singapore state fund Temasek and itself invested in Israeli start-up ChickP, which has developed a "90% chickpea protein isolate" for use in alternative-protein products.
Justin Chou: Growthwell was really started about 30 years ago by my dad. Back then, he was a vegetarian, and there wasn't really a lot of options available. He was actually one of the first few pioneers that actually brought plant-based products [to market] – whether soy-based, mushroom-based or konjac-based, into south-east Asia. It was a relatively small family business for the past 20, 30 years, even though the business eventually evolved into a chain of restaurants; we do have another sister company that has about 12 plant-based restaurants in Singapore. We are one of the largest plant-based players in Singapore and, right now, we're driving a lot of innovation into alternative protein.
When I came into the family business about two years ago, my dad saw the company as a meat-alternative company but the second generation, me and my younger brother, have a slightly different vision. We wanted Growthwell to be Asia's leading plant-nutrition company. We want to really focus, not just on the form or the texture of production, but on the nutrition of the food. That's why we are moving in a slightly different direction from most of the meat-alternative companies in the past.
How well do you
really

know your competitors?

Access the most comprehensive Company Profiles on the market, powered by GlobalData. Save hours of research. Gain competitive edge.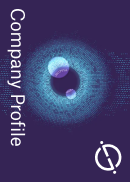 Company Profile – free sample
Thank you!
Your download email will arrive shortly
Not ready to buy yet? Download a free sample
We are confident about the unique quality of our Company Profiles. However, we want you to make the most beneficial decision for your business, so we offer a free sample that you can download by submitting the below form
By GlobalData
In the Asia context, we do see the difference between products that are coming to the market now compared to what was in the past. The traditional mock meat used to create products that look like meat probably had a pretty good texture of meat but it didn't really taste like meat because they were created largely for vegetarians or vegans and many of them might not want to have the taste of meat.
Recently, especially in the past three to five years, we've seen this new trend of flexitarians in the Asian market, where more and more people who don't necessarily label themselves as vegetarians are turning towards having a more plant-based diet. That's why we see flavour houses, ingredients suppliers, bringing new technologies that enhance the juiciness or the flavour profile of the product. The current meat-alternative players are creating products targeting this group of flexitarians instead of just the usual vegetarians.
just-food: A number of markets in Asia have had traditional, mock-meat products available for decades and are now seeing this second wave of plant-based meat.
Justin Chou: And I think besides just creating a plant-based meat alternative, there are a couple of areas where Growthwell is differentiating from other competitors in the market. The first thing is we're one of the leading seafood alternative players in the market. In south-east Asia, we are one of the earliest and most recognised companies doing seafood alternatives. I think seafood alternatives is the second opportunity we see in the alternative space. We've been doing our shrimp-related products and, right now, we're going into different alternatives, using konjac as one of the key base ingredients. We're now adding in novel proteins like chickpea because of our investment in ChickP.
The second thing is Growthwell is moving down and innovating within the value chain. We are starting with the renovation of our R&D and innovation centre in Singapore. We are importing one of the first commercial extruders into south-east Asia. We're bringing a different format, because 90% of all meat alternatives are made from texturised vegetable protein but there really isn't a lot of push yet in Asia for different textures, a different mouthfeel or even a cleaner meat alternative.
The third part is going down into the ingredients through our investment in ChickP. I think it's going to have its first commercial production some time at the end of the month. Last year, they did a prototype production trial and, I think this year, they are going into full commercial production, through which they could produce up to 1,000 metric tonnes annually.
We are very excited because it is not just about meat alternatives, it is about creating novel ingredients that could be used in other formats. So, there are three steps of innovation Growthwell is doing: first, being very strong in seafood alternatives; having chickpea protein to enhance the nutrition aspect and to look into the ingredients of growing chickpeas; and ultimately using it in different formats, whether it's high-moisture extrusion, or daily alternatives.
just-food: With the company's origins in meat substitutes, what proportion of Growthwell's annual revenues come from meat substitutes and from seafood alternatives?
Justin Chou: We are fifty-fifty at the moment because we still have the traditional market that wants a meat alternative. There's also another aspect we are developing that, in Asia, is also quite relatively popular – the mushroom segment of meat alternatives. I do know in Europe companies might use white button mushrooms or some of the mushroom scraps to create meat alternatives. In Asia, we actually have a very interesting mushroom called Lion's Mane mushroom that really tastes like chicken alternative. You see their popularity increase recently in Asian markets consuming meat alternatives.
just-food: What are the main sales channels for the company?
Justin Chou: Growthwell used to be a contract manufacturer or OEM manufacturer, mainly serving the export market and the foodservices market. Very soon, we are actually finalising a couple of distributors to go directly into the mainstream of the retail market, especially with our own brands. Right now, maybe 70% of the business is wholesale, it's contract manufacturing, it's foodservices and 30% is retail [through the brand OKK] but towards the second quarter of this year we're definitely going strong into retail with our own brands.
just-food: Why is that?
Justin Chou: Because my dad in the future wants to sell volume, rather than a brand, but the second generation truly believes in building our own branding, having direct consumer insights. When we built our own restaurants in the past, the best response we were able to get was directly from consumers in order to make products close to what consumers want.
The direction [of the split in revenues] is definitely going towards fifty-fifty. We want to create more premium, more nutritious products under our own brands for consumers but, at the same time, we know in Asia there is a stronger demand for meat alternatives and there is no really open platform to support some of the brands that want to start in Asia, or who come into Asia. If you go to Europe, there's a lot of contract manufacturers or partners that you can work with but, in Asia, there really isn't a lot of reputable partners with the right equipment and the right food standards.
We want to grow our own brand that has a certain positioning but we also want to help players who want to be part of this whole plant-based movement. We still want contract manufacturing to be a core part of the business to support other players. One key strength that Growthwell is going to have in south-east Asia is we're going to be plant-based but we're also going to be halal-certified. Many European brands when they come to Asia are not halal-certified. They can't serve the local community.
just-food: Plant-based seafood is in its very early stages in Asia. The market is even more nascent than plant-based meat. Why did Growthwell launch plant-based seafood and what's your vision for that side of the business?
Justin Chou: Plant-based seafood is currently being executed two or three ways globally. One we are seeing in the US is companies are probably using high-moisture extrusion to create tuna-based seafood. That is something that we are going to dabble in when our R&D centre is set up. For us, seafood alternative is not really a novel application in Asia. I think my dad has been doing that for over ten years. It's only considered novel if you bring it to the US or you bring it to Europe. You don't have a day-to-day lifestyle of having fish balls in your noodles. In Asia, we have all these seafood options as part of the day-to-day lifestyle. I don't think there's a lot of big innovation in terms of how you can create a seafood alternative but the key is how can we put in protein, or how can we make it more nutritious. That is the difficult part.
Also, the second point is many of the seafood alternatives in Asia don't really taste as good because they used to only serve vegetarians. For us, with our own internal R&D, we are working with flavours and technology to enhance the experience and create a seafood alternative that really tastes like salmon, or like shrimp. Because of the improvements of technology, you can do that. We recently just launched with one of the major sushi chains in Singapore called Sushi Tei and the product was very very popular. We're very positive.
just-food: Does Growthwell have seafood-alternative products on sale at retail?
Justin Chou: We haven't really launched in retail. I think we're going to launch very soon, maybe second quarter, repackaged, redesigned. We call it Generation 1.5. Our R&D and internal work has already been done. We've already been supplying some of the foodservices to get the initial response and I think it'll be on the shelves very soon.
just-food: Are you seeing other companies launch similar products that are part of a new generation of seafood alternatives?
Justin Chou: I do see a lot of news in the US and Europe about companies fundraising, either in the cell-based space or plant-based seafood space. I do believe that there will be a demand for seafood alternatives because, even in Asia, we already have crab sticks that are not made from crab but from fish paste. Consumers are generally open to seafood alternatives. It just has to taste good and have the right price point. More generally in Asia, one of the reasons why adoption [of plant-based protein] is still not extremely high is because many of the brands that come into Asia have a very, very high price point, probably two or three times more expensive than traditional meat options. With increasing efficiency, automation and innovation in the supply chain, we want to bring the price point down to really be on par with meat and that's something I think we can achieve.
just-food: What's Growthwell's presence outside Singapore?
Justin Chou: We are expanding our presence in south-east Asia. Thailand and Taiwan are two core markets we're going to enter, through joint ventures, investments or acquisitions. We definitely have plans to enter China sometime at the end of the year or early next year. Potentially, one or two investments in Europe or US is something we will look at but our key focus is definitely leading innovation in Asia.
just-food: As you expand geographically, will you focus on meat or seafood alternatives?
Justin Chou: The production line is actually quite similar to create both products. Consumers always want choice. Our strategy is always to have the option for consumers or customers to choose.
just-food: As you look to move forward with your geographic plans, will you need to raise more outside investment?
Justin Chou: Currently the funding we have – we still have a decent runway. We will probably still do fundraising internally. We will maybe look at outward funding maybe towards the end of the year. Right now, internal investors are very supportive of our current growth.
We are still significant shareholders of the company, so, whether it's internal financing from the family, or existing shareholders like Temasek to continue to support our journey. As we position or decide to enter a market like China, we will definitely look into fundraising so that we have enough resources to enter a very competitive and very big market like China. While we scale and grow in south-east Asia whatever funding we have internally is sufficient but once we have decided to make a step into China, we will definitely fundraise for such an expansion.
just-food: What are Growthwell's annual revenues and is the business profitable?
Justin Chou: We used to be profitable until we decided to fundraise and to scale for growth. I think right now we are hovering below SGD10m (US$7.6m) annually. The projection is definitely to exceed SGD10m this year, maybe double that.
By next year we would have already begun our entry into China and, in order to do that, I think we would have definitely raised a sizeable funding round to do that. I think we are already in talks with some of the family officers and even Temasek to prepare for this.
Also hopefully, by next year, we will be able to increase our stake in ChickP and bring it under control so that we can develop into the whole space of alternative protein and build an ingredient business that can support many innovations in the plant-based space. Growthwell is not just a meat or seafood-alternative company. We want to go deep into the discovery of alternative protein.