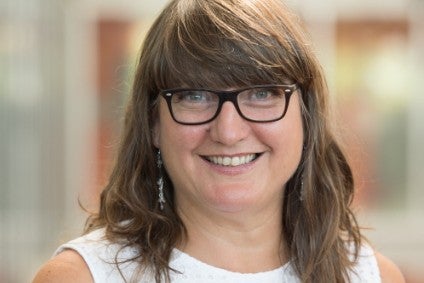 Mondelez International decided in 2016 to cease Fairtrade certification for its Cadbury Dairy Milk brand and forge a new partnership with Fairtrade through its sustainability platform Cocoa Life. Ben Cooper speaks with Cocoa Life director Cathy Pieters about the partnership and the new report it has produced looking at sustainable livelihood initiatives in the west African cocoa sector.
As "ethical consumerism" began to register as a discernible trend, the priority for the zealous and ambitious leaders of this fledgling sector was to build scale. Pioneering brands such as Green & Black's and Café Direct recognised the value of working with major supermarket chains, while organisations like Fairtrade welcomed large food companies seeking certification for their brands.
Fairtrade certification of Cadbury Dairy Milk in 2009 marked a major milestone for the Fairtrade movement, while Mondelez's decision to bring it to an end seven years later was also a striking event for the sector.
Now, the publication of a report, made possible by the partnership forged between the US snacks and confectionery giant and Fairtrade following its 2016 decision, may prove a telling intervention in the food industry's glacially slow progress towards a sustainable cocoa sector in Ghana and Côte d'Ivoire.
The Cocoa Sustainable Livelihoods Landscape Study examines how effectively some 92 sustainability initiatives in Ghana and Côte d'Ivoire are reaching and helping cocoa farmers, and reveals at least 800,000 farmers are being targeted by more than one programme.
However, more worryingly, the report suggests as many as 1.69m of the estimated 2m farmers in the region are not being reached by any of the initiatives, because they are sharecropper farmers or located outside the areas with the highest productivity and best quality cocoa where the programmes are concentrated.
How well do you
really

know your competitors?

Access the most comprehensive Company Profiles on the market, powered by GlobalData. Save hours of research. Gain competitive edge.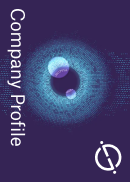 Company Profile – free sample
Thank you!
Your download email will arrive shortly
Not ready to buy yet? Download a free sample
We are confident about the unique quality of our Company Profiles. However, we want you to make the most beneficial decision for your business, so we offer a free sample that you can download by submitting the below form
By GlobalData
As alarming as the findings are, Cocoa Life director Cathy Pieters sees the report as an "eye-opener for the whole sector". Pieters believes the stark reality the report reveals gives the companies and organisations working in the region a basis from which to drive change and hopes it "sparks the desire to work towards one sector-wide strategy".
"What the research has really shown and wants to achieve is a better understanding for the whole sector," Pieters says. Stressing the duplication is not the fault of any individual company or organisation, she continues: "The good news of this report is that now it is shown a little bit clearer and we can do some more about it as a sector. This does open our eyes to how we can better divide the labour among the different actors."
The report, commissioned by Mondelez but designed and managed by the UK's Fairtrade Foundation, also raises concerns about how programmes are conceived and structured. While the "vast majority" of initiatives are focused on farmer training, the report states, few consider market dynamics alongside training, and there is "limited effort made by initiatives to engage with and improve general market structures and processes". Furthermore, in-country research revealed a significant "misalignment" between what farmers identify as their priorities and those of the programmes themselves.
Although not in specific reference to the concerns raised in the report, Pieters stresses how taking a "holistic" approach centred on the farmer has defined Cocoa Life since its inception. "When we launched Cocoa Life in the back half of 2012, we opened up to a different approach," Pieters says. The company, she explains, recognised it was "no longer going to be served by having transactional approaches" but needed to "get hands-on and make sure that we address the challenges holistically, putting the farmer and the families at the centre, and make sure that we have a holistic approach that goes all the way back to the root causes. That's why we launched Cocoa Life when everyone else was looking at certification."
Strengthening its cocoa value chain in this way was seen as essential for Mondelez to grow its business, Pieters explains, a point underlined by the US$400m budget the company allocated to Cocoa Life over a ten-year timeframe. By the end of 2019, the programme had been extended to 175,017 cocoa farmers across 2,021 communities, and the aim is to have reached 200,000 farmers by 2022. Cocoa Life farmers now account for around 63% of Mondelez's cocoa volumes and the Oreo owner expects the programme to be supplying all its cocoa requirements by 2025.
"Cocoa Life has never been like a marketing tool"
Cocoa Life is doing a lot of good but the 2025 target underlines it is not philanthropy, nor does Pieters wish it to be presented as such. The programme built on the Cadbury Cocoa Partnership, launched by Cadbury in Ghana in 2008, but Mondelez's intention from the start was to give Cocoa Life more "business relevance", Pieters says. "We connected it to our sourcing strategy and also started bringing in a whole layer of monitoring, evaluation and understanding the impact of what we do and what we invest in. It has never been like a marketing tool."
Pieters' remark about certification is interesting given Mondelez's decision a few years after launching Cocoa Life to cease Fairtrade certification for Cadbury Dairy Milk. While that decision was taken by Mondelez, the formation of the partnership was self-evidently a mutual agreement. The Fairtrade Foundation's response to losing Dairy Milk was pragmatic and motivated by the same reason it had been so open to working with major brands like Cadbury and Nestlé, despite the reservations in some parts of the movement – the pursuit of scale.
Under the terms of the partnership, Fairtrade has continued to work with Cocoa Life on trying to improve farmer livelihoods and build resilience in seven Ghanaian cocoa farming unions that were supplying Fairtrade-certified cocoa for Dairy Milk. The farmers are essentially guaranteed an equivalent return to that received under Fairtrade certification but volumes are around five times those of the Fairtrade-certified cocoa in 2009.
Last month's report therefore represents a significant departure for the partnership, extending its scope beyond those communities effectively to all farmers in Ghana and Côte d'Ivoire, not to mention the farmer initiatives of other organisations including Mondelez's competitors. The second phase will break further new ground as the partners seek to bring the companies and organisations together to address the issues the report reveals.
"The second part is going to be much more about so now that we know all of that, what are the kind of recommendations that we can make to improve," Pieters says. "We want to be looking at what could be some solutions here. It's really interesting to open up that value chain and see how we can better manage to reach more people on the ground and to have less duplication."
This will include drawing up a roadmap for coordinated efforts across the sector to improve the effectiveness of partnerships in achieving sustainable livelihoods for cocoa farmers, with a particular emphasis on the marginalised farmers the report showed were not being reached. The second phase will also include providing recommendations to Mondelez specifically "for innovative and inclusive interventions that will address systemic constraints in their supply chain".
The publication of the report and the outline for the next phase sees Mondelez take on something of a sector-orientated mission, to foster further cooperation, partnership and collaboration, in some instances with its competitors, as well as other actors. Having spent eight years and nearly $400m developing what it hopes will be a high-quality, resilient and sustainable supply chain that will meet all its needs by 2025, it may seem rather counter-intuitive now to orientate Cocoa Life towards sectoral cooperation in relation to farmers.
However, Pieters says there is a collaborative ethos at the heart of the Cocoa Life programme. Issues such as climate change, child labour and education require work at a "landscape level", she adds, and securing sector-wide progress in such areas also makes individual supply chains more resilient.
Mondelez has always sought to find or build "systemic solutions", Pieters insists. "Our vision and mission hasn't changed so we will definitely always be part of and leading the transformation of the sector. That was our position. That's still our position and we don't aim to change that."
Pieters sees their commitment to leading sector transformation and "farmer-centric" approach as the key shared ideals that made the Fairtrade-Cocoa Life partnership possible. They are also reflected in the new mission the partners have undertaken to foster better coordination of sustainable livelihood initiatives and maximise the benefits they bring to farmers.