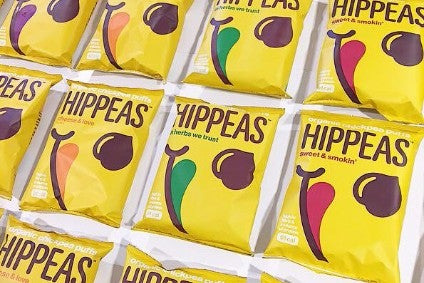 Chickpea puffs brand Hippeas, launched a year ago as the first product developed by US-based start-up Green Park Brands, has already made notable inroads both in its domestic market and in the UK. Dean Best met Craig Hughes, Green Park's European sales director, at the IFE industry expo in London to discuss Hippeas' performance in the UK and the company's plans for the brand in the market and in Europe.

just-food: Have you been with the business since it started?
Craig Hughes: I have. My background is ex-European foodservice director for Heinz. I've been with Hippeas from the start of the journey. I bumped into Livio [Bisterzo, the CEO and founder of Green Park Brands] in a pub in west London. We shared the same ideology around execution, health and wellness, start-ups and passion for doing something different in the marketplace. When he introduced to me that he had an idea on a chickpea-based alternative snack, I took an opportunity to leave Heinz. It was when 3G [Capital, now Kraft Heinz's private-equity owner] were going through their kind of consolidation phase. It was a perfect window and opportunity for me to effectively take a redundancy and invest that in something that I was 100% passionate about. A small, start-up business offering something new and different.
I had a funny bone for start-up businesses for a long time. In previous years, I've tried to set up an experience-a-celebrity website, offering celebrity experiences. I was very close to securing a licence with Jamie Oliver to go into Italian coffee. I've always had that need and that desire to work for a small start-up, and this is the perfect vehicle.
just-food: Are there any other minority investors within the business?

Hughes: The company is basically split across a number of different shareholders. We have shareholders in the US that are serial investors in food start-up companies, and we have investment in the UK from, again, serial investors. Chris Britton is one of our senior team. He's chairman of Green Park Brands. Pretty much most of the executive team have all made personal investments in the company, as well. That's both in the US and the UK, so it's a pretty tight structure. Hippeas is project number one under Green Park Brands.
just-food: Okay. For a business only formed in 2015, you've managed to make inroads quite quickly.

Hughes: One of the most telling stats that we've got is that, I think in the last eight months, we've gone from a zero distribution base to 20,000 distribution points in two continents, in less than eight months. If you look at what some of our other competitor brands are doing, we've managed to achieve a greater level of distribution in six months than they have in five years.

just-food: What's been driving that growth?

Hughes: Firstly, we're one of the very few start-ups that's launched in two continents at the same time. It's kind of the holy grail. By launching into the US market, we've given ourselves a massive increase in distribution. Our first customer was Starbucks. We presented the concept early last May to Starbucks in the US. They were so blown away by what we were delivering, both from a branding proposition and a health-and-wellness platform, they decided to enlist us immediately in basically the whole of estate across the US. That's probably one of the biggest reasons we've got 20,000 distribution points. From a UK perspective, we've gone from strength to strength. We started back in April, May last year in about 25 WH Smith stores. We quickly went to 250. In Boots, we started off in May last year in 250 distribution points, we went straight to 500, because of the strength of the proposition, the rate of sale that we've got, and also the support we're putting behind the brand.
just-food: What kind of marketing tactics have you used?

Hughes: The product itself is a very taste-led platform. So, to get a real sense of what Hippeas is about, it's all about the taste. So, we've been sampling at tube stations, at major city-centre locations across the UK. We've been using sampling as the vehicle to activate the brand in front of consumers. The branding and the packaging are pretty stand-out, so immediately attract people's attention. When we set up the company, we got a partnership with JKR, one of the best advertising agencies in London. They have an equity stake in the company and that provides us with a huge advantage over other start-ups because we've got great marketing.
How well do you really know your competitors?
Access the most comprehensive Company Profiles on the market, powered by GlobalData. Save hours of research. Gain competitive edge.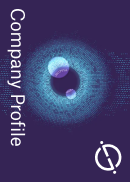 Company Profile – free sample
Thank you!
Your download email will arrive shortly
Not ready to buy yet? Download a free sample
We are confident about the unique quality of our Company Profiles. However, we want you to make the most beneficial decision for your business, so we offer a free sample that you can download by submitting the below form
By GlobalData
We have had to tweak the proposition. We've recently just made some changes to the on-pack. We'll be showing puffs on-pack, so it's immediately clear what the proposition is.
Our current UK distribution is in Boots, Holland & Barrett, WH Smith, Waitrose front-store, back-store, in share bag and single bag format. We're in Planet Organic, Natural Kitchen, Whole Foods. We are also in in excess of 350 health stores in London. And then from a foodservice perspective, we're in all of the major foodservice groups – Compass, Elior, Sodexo, ISS.We're accessing what I would call typical millennial markets in the London area. So, if you're a consumer at lunchtime working for Morgan Stanley, HSBC, Barclays, our products would be available in those kinds of outlets, corporate, in-house catering.
just-food: What are your plans for the next phase of growth in the UK?

Hughes: We need to consolidate our existing distribution base. We have a high level of distribution that we need to make work. We need to engage with consumers through those distribution points to drive the rate of sale to the next level. We're going to be bringing some more mainstream flavours into the category. We're not trying to be clever on the flavours that we bring. We're going to make some tweaks, as I mentioned, on some of our packaging, make our claims really clear [and] boost our protein levels as well within the product. Protein is a big selling point on the product. Typically, we're offering double the amount of protein versus standard crisps. We're going to be looking at ways to boost the protein level to have a bigger claim on-pack around protein. Forty-three per cent of consumers are interested in protein-based snacks. Meanwhile, pulse-based snacks, in the last two years, have grown 145%, from a small base, but growing incredibly quickly. Also, we're in conversations with all four multiples. They're all very interested in what Hippeas is bringing to the market. We're offering something from a nutritional standpoint that currently is very different in the marketplace with protein, fibre, and less than 100 calories and low sugar.
just-food: By the end of the year, do you think there could be deals signed with the multiples in the UK?

Hughes: One hundred per cent. We have a listing with Waitrose that goes live in May front-of-store. We need to make sure from a rate-of-sale perspective that that works, and that allows us then to have discussions with the Asda, the Tesco … we've got confirmation from Sainsbury's that they are interested in the product; we're just waiting for a ranging slot.
just-food: You have some presence in Ireland.
Hughes: We've just signed a new contract with a company called Richmond Marketing, one of the premier distributors of premium brands. Their original expertise has been predominantly in on-trade, but in more recent years, they've expanded their portfolio into core grocery offerings. They have some products within their portfolio that are strong in protein, so we have a strong partner now in Ireland to push on and drive us to the next level.
just-food: Okay. Where else, geographically, could be next?

Hughes: Europe is a market that is of interest to us. I think we need to make sure that we consolidate our UK position. We established Hippeas as a credible snack brand, within the mainstream categories within all of the UK channels. When we have established Hippeas as the credible alternative to snacks within the UK market, then we'll look at Europe. If we was to look at Europe right now, it would be a dilution on our resource.
just-food: Have you got any ideas of what markets you could target?

Hughes: Well, Germany is a big vegan market, so, that would definitely be of interest. The Nordic markets … because of the interest in organic propositions … would be very strong. Then, probably Belgium and the Netherlands would be probably more Westernised and more appropriate for a Hippeas-type offering within that space.