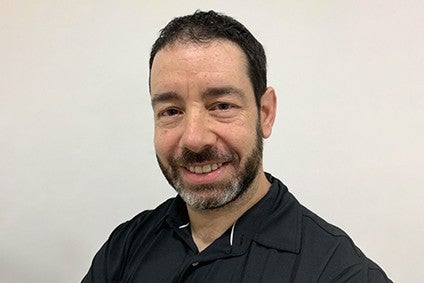 Eating at night is not good for you – and it's often the less healthy stuff we reach for before bed. Dean Best talks to Sean Folkson about why he believes his US company, Nightfood, and its "sleep-friendly" ice cream can be a better alternative for later eaters and can carve out a niche in the market.
The spark for Nightfood Holdings goes back more than a decade. Sean Folkson was following a diet that encouraged eating every few hours and included eating nutrition bars close to bedtime – which he believed affected his sleep.
Folkson formed Nightfood in 2010 and started marketing nutrition bars "appropriate for evening snacking". This year, Nightfood launched ice cream that Folkson claims is "sleep-friendly".
just-food: Why the move into ice cream?
Sean Folkson: After banging our heads against the bars for several years, I realised maybe the problem was the format we chose. What we learned is the people snacking at night that had the biggest problem: they're not eating nutrition bars, they're eating ice cream, chips, cookies and candy. A little over a year ago, I made the decision to launch the ice cream because the bars were holding us back.
The consumer desire to solve this problem is also huge. If we weren't succeeding, it wasn't that we weren't working on the right problem – it was that we were presenting the market with a solution they were not able to get excited enough about.
How well do you
really

know your competitors?

Access the most comprehensive Company Profiles on the market, powered by GlobalData. Save hours of research. Gain competitive edge.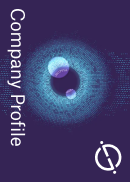 Company Profile – free sample
Thank you!
Your download email will arrive shortly
Not ready to buy yet? Download a free sample
We are confident about the unique quality of our Company Profiles. However, we want you to make the most beneficial decision for your business, so we offer a free sample that you can download by submitting the below form
By GlobalData
just-food: Three years after setting up Nightfood, you switched the company to a holding structure in 2013.
Sean Folkson: I personally was out of money. We'd been trying to raise money from investors and were not able to raise the capital we needed. We had a group that offered to fund the company if we would take it public. It was either that or risk letting it die. Being public was not ever necessarily the goal but rather a means to an end and an ability to tap into the capital we needed to survive and grow. We're on the precipice of massive revenues and profitability but none of that would've happened if we had not taken the company public a few years ago.
just-food: Does being public inhibit you from making certain decisions?
Sean Folkson: I think growth from this point forward is going to be so fast that I don't think we're going to be faced with any short-term versus long-term decisions. We're in a land grab. There's tremendous demand for the product from consumers and retail distribution channels. By the time we're faced with those challenges, we're going to already be really well established, especially in the United States. I don't see it being an issue in the foreseeable future.
just-food: What consumer is looking for your ice cream? Those that have a propensity to eat late and not be able to sleep properly? 
Sean Folkson: If you're eating full-fat, full-sugar ice cream, you're not necessarily going to have trouble falling asleep, just like if you have alcohol at night. However, your sleep quality is impaired and in some cases drastically impaired.
For me, the problem made itself very obvious. I was eating energy bars at night. You're probably not going to have a problem falling asleep eating full-fat ice cream, even though it's loaded with sugar. You have that insulin response, which brings you down. You've got all the fat, it slows you down. A lot of people might not be realising that they have a problem. Identifying your sleep quality is not easy to do.
Inherently anybody eating ice cream at night probably has a sneaking suspicion it's not healthy but they do it because they've fallen into a habit or it's what they crave. I don't think they necessarily have that sleep connection in mind. Once they hear about Nightfood and understand it's formulated by sleep experts – we call it sleep-friendly ice cream – they automatically understand this is different and more appropriate. I think there are very few people out there that don't feel like they would prefer better sleep.
We estimate about 80% of at-home ice cream consumption occurs shortly before bed. How can something you eat at night really be better for you if it wasn't formulated specifically with sleep in mind?
just-food: How is the ice cream formulated to be "sleep-friendly"?
Sean Folkson: There are no drugs, no sleep-inducing chemicals or anything like that. This is a food product. It's not labelled as a dietary supplement. You don't need a prescription.
We identified things in the stuff people are already consuming that might be sleep-disruptive. It was easy to strip out a lot of those things and create a leaner nutritional profile, [with] fewer calories, less sugar, less fat.
And then the 'better-for-you' products are typically all made with erythritol, which is a sugar alcohol and, for a lot of people, not great on the digestive system and not great-tasting. We made sure we didn't use any sugar alcohols, any artificial sweeteners.
Then we looked at things we could add that could support better sleep. We identified certain minerals, digestive enzymes and amino acids – things like calcium, magnesium and glycine. These are all well understood to support better sleep, either directly like magnesium, or indirectly such as ingredients that have properties that would suppress acid reflux. We've got a team of impressive, leading sleep and nutrition experts.
just-food: Eating late isn't particularly good for you, full stop. But you would argue, I assume, it's better to eat your products.
Sean Folkson: Consumers have been hearing it for decades and they're still doing it. In the US, 85% of adults aged 18 to 54 snack regularly at night – and it's not carrot sticks and rice cakes; it's ice cream, crisps, cookies and candy. If somebody wants to make it their mission to stop people from eating at night, that's fine. But people obviously are [eating at night], whether they believe it's okay or not. We think most of them would prefer to not be and they believe they probably shouldn't but they're doing it anyway. So, just like other better-for-you brands, how can we allow people to have this thing in their life but do it in a way that's healthier and in our case specifically more sleep-friendly?
We don't need anybody who's not already snacking at night to start taking up snacking. We're not promoting night-time snacking. There's already a huge, huge majority doing it and we're just trying to give those people better options.
just-food: The overall trend of 'food as medicine' is growing but many consumers are sceptical when they encounter new products.
Sean Folkson: The simplest way to put it is if you're somebody who's going to eat ice cream at night, what do you think? More sugar or less? More calories or fewer calories? When it's framed in that tight of a context, which it can be – and in my opinion, should be – then it's a very simple choice. I don't think we're going too far with what we're telling people.
just-food: Do you still have plans to grow the bars business?
Sean Folkson: We are dead focused on the ice cream. People are still buying them direct. We don't have any retail distribution. At this point, we're really not devoting a lot of resources to the bars.
just-food: You have plant-based ice cream in the offing.
Sean Folkson: Those are going to be presented in our meetings with retailers later this summer. For the retailers that choose to put those on-shelf, they'd be making an appearance in the first part of 2020.
just-food: Given the size of Nightfood presently, do you use co-manufacturing? 
Sean Folkson: That's correct – and it's going to allow us to scale tremendously without having to invest heavily in plant and equipment. We're building a brand and … to be investing and trying to run a company with hundreds of employees and running manufacturing is just not really the model any more for most CPG companies. It will be the same co-manufacturer for the plant-based.
just-food: How many staff does Nightfood have?
Sean Folkson: Everything is outsourced, so really it's up to me and Jim Christensen, who's helped leading up to launch. He's a former Unilever executive, the VP of ice cream sales in the US, where he headed up Ben & Jerry's and Klondike and marketing initiatives for those.
just-food: Speaking of Unilever, I'd imagine the competition will be looking at Nightfood closely. Are there similar products already available in the market? 
Sean Folkson: No. What I expect to happen is by the time any other ice cream companies start to think this is a space they probably need to get into, the first thing they would do is call us about an acquisition. I'd be surprised if anybody jumps in before we get to a point where we've proven that this is something the consumer cares about – and by the time we get to that point I think our brand is going to be valuable and defensible enough that it's going to change the decision process for anybody wanting to enter the space.
In these new spaces, I think [for the larger players] launch is plan B, acquisition is plan A. They can't take the chance they're going to launch and the whole category is going to fail. They have to wait for the category to show it's vibrant. By that time, the guys who pioneered the category are too deeply entrenched.
just-food: You've got four out of the top 50 retailers in the US and you're looking at 10,000 points of distribution by the end of March.
Sean Folkson: We're already in talks with some of the other big ones. If we land the ones that we've already got really positive signals from that gets us way more than halfway to our goal of 10,000. Nightfood is not just another delicious ice cream. We're competing on a real key point of differentiation that's critically important to some subset of consumers. We think it's going to be a big subset.
just-food: What's your price versus other ice cream?
Sean Folkson: Typically $4.99 is what we're at at retail. Halo Top, now that it's been around a little more, some stores might have it at $4.59. We're not in a different price range than the other premium brands that people are consuming, the Haagen-Dazs, the Halo Tops, the Ben and Jerry's. It's not a situation where we think price is going to be a significant factor.
just-food: Looking at Nightfood's overall business plan, where does cannabis edibles unit MJ Munchies sit? 
Sean Folkson: We're working to find a home for the Half Baked brand of snacks. It's not something we envision ourselves being actively involved in operating. It's more of a licensing situation. We've secured the rights to what we think is an extremely valuable brand in the US. It's just about catching an operating partner where they're not so far along in the launch of their existing brand that they can take up a brand like Half Baked and make good use of it. We've had conversations with a lot of people in the marijuana industry. Everybody believes the Half Baked brand is going to be valuable and allow a short-cut to market. That's what a good brand can do for you.
just-food: It doesn't help the regulatory framework on cannabis is uncertain.
Sean Folkson: It actually helps a lot. It allows us to wait for the right relationship to come along. If federal marijuana legislation had been passed and there were a ton of national brands coming out with brownies and cookies and gummies that would contain THC, we'd probably have missed the boat.
just-food: In the nine months to the end of March, sales were just under US$300,000. What's the FY figure going to be? 
Sean Folkson: We're expecting to surpass $3m in revenues just for the fourth calendar quarter of 2019 and that's just with the ice cream – and also achieve profitability for that quarter as well. Once we see how many accounts we land for 2020, we will be able to issue some guidance for 2020. We only manufactured our first pint in January. If we're able to hit our 10,000 points of distribution by March 31st that shows rapid growth and market uptake.
just-food: Any international plans?
Sean Folkson: We've got some international discussions going on. It's not something we're going to push but the interesting thing is our product is so unique people want to be a part of it maybe even before it's proven for them. In markets like the UK and Australia, we've got some really interesting conversations going on.
just-food: On the M&A front, what kind of offer would need to come in to convince you it's worth listening to? 
Sean Folkson: It's going to vary based on where we're at at that moment. It's going to be based on a lot of variables and, most importantly, the velocity with which we're growing and the acceleration of that growth.
just-food: You've been working on this for ten years now. Are you keen to exit?
Sean Folkson: I've got a fiduciary responsibility to all the shareholders of which I am only one. If we accomplish what I think we're going to be able to then I think the offers that are going to come will be beneficial for all shareholders. If that's the case, I can make one set of decisions and if it's not then I can't and have to hang in the saddle a little bit longer. That's the best answer I can give. I can keep going but it's also not about me. I could step aside very easily. I could stay involved. If nothing else, I'm actually more energised. It's always been my vision that this is going to work but for the first time we've got a product the market is really crazy about. I've got a second wind.