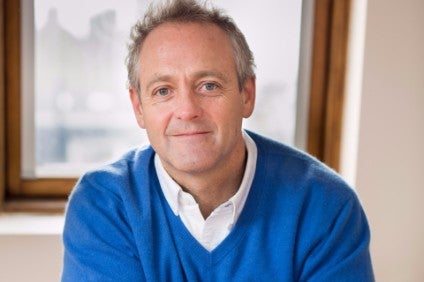 After selling UK dessert business Gü, James Averdieck did some TV work but missed the cut and thrust of the grocery sector. In 2013, he bought Bessant & Drury, a UK dairy-free ice cream maker, a fledgling firm that formed the foundations of The Coconut Collaborative, a growing company selling dairy-free yogurt, desserts and ice cream domestically and overseas. Dean Best caught up with Averdieck to find out about how his latest venture is developing, the company's cautious approach to international expansion and his ambitions for the business.
just-food: Did you miss owning a food company and being in the industry?
James Averdieck: Definitely. I wanted to get back into things that I knew well. I know branded, fresh foods very well – but I wanted to get back into it in a more healthy way. It doesn't take a Harvard MBA to know that we're all trying to lead healthier lives. I wanted to find something that delivered health and also taste. That's why I got into this.
just-food: Was there anything you learned from your time running Gü that has helped you at The Coconut Collaborative?
Averdieck: Yes, absolutely. That's a bit liking asking a politician if 20 years as an MP has taught him anything about politics. I hope so.
just-food: Anything come to mind?
How well do you really know your competitors?
Access the most comprehensive Company Profiles on the market, powered by GlobalData. Save hours of research. Gain competitive edge.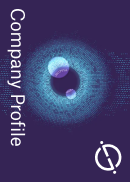 Company Profile – free sample
Thank you!
Your download email will arrive shortly
Not ready to buy yet? Download a free sample
We are confident about the unique quality of our Company Profiles. However, we want you to make the most beneficial decision for your business, so we offer a free sample that you can download by submitting the below form
By GlobalData
Averdieck: If I was being very top-line, the challenge of scaling up: when to bring people in, when to start investing money, how to do the international expansion, the whole gambit. You do learn a lot on the way. I'm not saying we've got it right this time. The world moves on and there's always new stuff.
just-food: What stage are you guys at now? You've got an international presence haven't you?
Averdieck: The UK's our number one market, Germany is our number two market and France and Austria are about the same. Our sales turnover – not the … brands often inflate their figures by talking about their sales at the retail price, I'm talking about my wholesale sales – my turnover will be about GBP9.5m (US$12.3m) this calendar year. Last year, we did about GBP4m and the year before that we did GBP1m. So we're really travelling fast.
just-food: Have you paid more attention to your international business, post-Brexit and the fall in sterling?
Averdieck: I don't think in such macro terms, to be honest. You kind of go where the growth is. The UK is a pretty good market. It's obviously very competitive but I think people are open to new ideas and consumers are very sophisticated here. But eventually our growth will taper off so we've got look elsewhere. Germans don't tend to spend as much money on food as we do – they are more price-conscious – but there is a lot of them. In any market, there's a premium segment. It's a bit smaller than the UK but still going really well. France will really accelerate in the next year. The French do appreciate good food. Our challenge is France is very much a dairy country, so non-dairy isn't as big but that's changing. It's on the turn.
just-food: What considerations shape your international strategy?
Averdieck: We've got to do a good job servicing the market and we've got to be able to afford it as well. You don't want to grow too quickly. As you start in a new market, you're always in a period of investment. Thinking you can go into a market and just make money from day one is a bit unrealistic. You can only do so much at once. It was the same at Gü. What we want to do is get some good business density in the markets we're in. Those markets we're in – the UK, Germany, France – big markets. It's all about the density of the business. You've got to have a meaningful presence in each market for it to be worth it, otherwise it's a waste of time.
just-food: Are there plans to open up more markets in the next 12 months or so?
Averdieck: We're deepening our presence in Europe. We're having a look at new markets but for the time being it's just the ones we're in.
just-food: What kind of characteristics would newer markets have to have?
Averdieck: There's a consumer appetite for non-dairy, a trend driving it, and then there's a way we can deliver what we're delivering in the UK and our existing markets. I would love – my dream is to have The Coconut Collaborative all over the world. You can't do it all at once; it's step by step.
just-food: What have been the main factors behind your growth in the UK?
Averdieck: The main thing is the huge growth in dairy-free, which I suppose we got in early and it's picked up speed. We are now the number two brand behind [Danone's] Alpro. Alpro are the leading brand in dairy-free yogurt and we are number two. The tide is coming in in this dairy-free area.
just-food: How are you having to adapt to the competition?
Averdieck: I'm always worried about the competition. The only way to be in business is to be ever so slightly paranoid. I call it healthy paranoia. If you are not worried about the competition, you get complacent and if you get complacent, you start failing. We're now number two – albeit a long way behind number one. I think it will be very difficult to get to number one because Alpro have done such a brilliant job but we want to basically consolidate our position as number two and we're investing quite heavily behind the brand to do that.
just-food: What listings does The Coconut Collaborative have with the UK's so-called Big Four grocers?
Averdieck: We're not in Asda at the moment. Our biggest customers are Sainsbury's, Tesco and Waitrose.
just-food: Is it an ambition to tick Asda off?
Averdieck: As the business grows, I hope so. I want to be everywhere but I don't want the brand to be a discount brand. I don't want it to be traded; I want it to be value-added brand. That's the only something we've got to be mindful of as we expand is to keep the premium positioning.
just-food: Would you have to compromise on price to secure an Asda listing?
Averdieck: Funnily enough, in my experience, selling to Asda is that people don't so much compromise on their prices, Asda take lower margins, typically. But then it causes cross-issues with everybody else. You get into a spiral because everybody wants to be the cheapest. It's good that we've started with Sainsbury's, Waitrose and Tesco because we haven't had those problems.
just-food: What are you hoping will drive The Coconut Collaborative's growth in the UK in 2018?
Averdieck: We've always got a quite a lot of good NPD in the pipeline; that's a key part of growing. We're actually going to invest quite heavily behind the brand. We've got a slightly updated look. It's much simpler. And we're going to start making more noise, so, hopefully, that will pay dividends in terms of growth.
just-food: Will you be looking to take the brand into new categories?
Averdieck: No, I think we're happy in yogurt, desserts and ice cream. It's big enough. We've got plenty of room to grow in there.
just-food: Do you have your own manufacturing in the UK?
Averdieck: No, we use third-party manufacturers. We have got our own product development and technical teams. We don't have the worry of factories because that's a huge responsibility but we work very closely with a few factories; we've got a different one for the yogurt, desserts and ice cream; three main suppliers who do a good job.
just-food: The factories here provide some kind of hedge against the recent weakness in sterling, though of course you would have faced pressure on raw-material costs.
Averdieck: The problem is coconuts don't grow in England. Our main raw material is obviously coconut milk and that's all in dollars.
just-food: What quantum of increase did you see in the second half of last year?
Averdieck: We had a perfect storm of Brexit, plus the cost of coconut milk going up in dollar terms and the pound getting weaker versus the dollar. It was tough but the way we did it was we were getting deals because we were growing. We did a small [price increase] but not that much. We absorbed most of the increases through growth, getting more volume.
just-food: Did you see any pressure on profitability?
Averdieck: Yes, we did but, as I say, because we were growing… we're now at a current break-even level as a business but we do eventually want to make a profit. We're taking a long-term view and investing quite heavily. The way the business model of this kind of brand works is you have to invest heavily at the start, you have to have a certain amount of critical mass in terms of people and so on and then, through growth, that gets you to break-even. You have to grow very quickly. A lot of companies are very good at raising money but are not so great at delivering what they say they're going to do. Touch wood, so far, we have. I think the investors are quite happy with the way things are going.
just-food: Do you have an exit plan? What's the three- to five-year plan?
Averdieck: I would want to grow the brand a lot more. The bigger the business, the more attractive it is to other people. At some stage, we'll probably exit. I can't tell you when exactly that's going to be because I don't know. At some stage, we will but we've got plenty of growth to go for ourselves.
just-food: Have you indications of interest already?
Averdieck: Every good business has people chasing after them. At Gü we had people chasing after us quite early on as well. The reality is with businesses like ours you need to get to a certain scale for those conversations to be meaningful. I'd want to take this business to ideally about GBP50m. I know that sounds very ambitious from where we are at the moment. It's not impossible. And then we'll see how it goes. But I'm enjoying it. One thing I realised when I sold Gü is that I kind of created a vacuum. I've got no plans to start a new business after this so I'd rather just carry on growing this as far as I can. That's my goal.