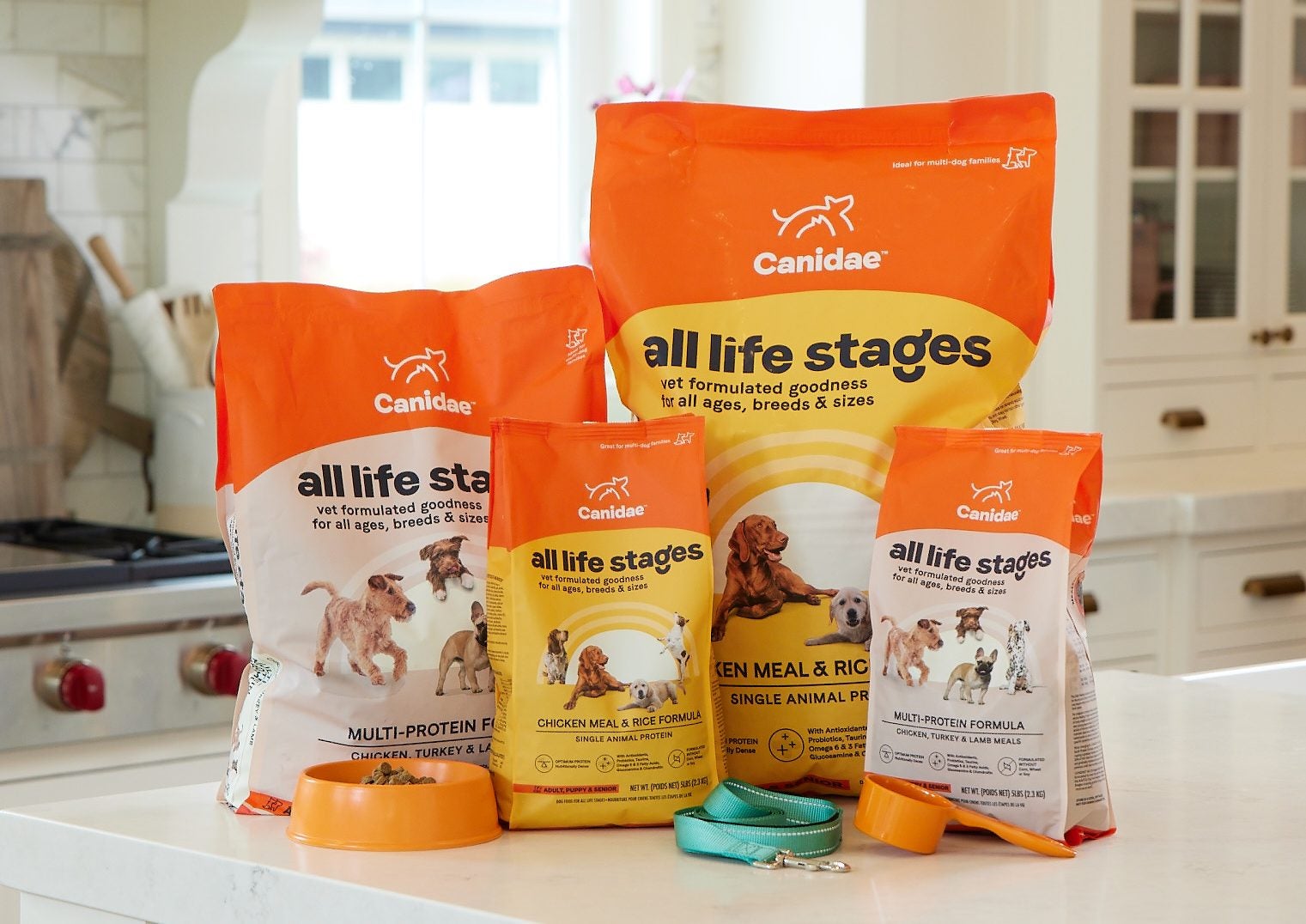 The US pet food market has seen the creation of its latest significant player this year with the merger of two private-equity-owned businesses: Natural Balance and Canidae.
Announced in March, the deal has brought together a supplier of dog and cat foods their backers believe can ride the continued interest among pet parents for 'premium' products.
Greg Shearson, who helped grow Merrick Pet Care in the 2010s before its sale to Nestlé, is the chair of the new entity, which has been named Ethos Pet Brands. He had been working as a consultant to private equity firm Nexus in the run-up to its acquisition of Natural Balance in 2020.
Greg Shearson: Fast-forward to March of '23, the carve-out of Natural Balance has gone well. We've been able to put in a best-in-class industry group of executives who are working to move Natural Balance forward. We went from being a business that was a steady-state decline in the previous five to ten years to a business that had stabilised and had lots of opportunities for growth.
What has become a real challenge has been supply chain. If you watch the business press every day, you hear everyone lamenting on global supply issues that have emerged and become stressed under the dynamic growth that pet has seen, as well as rethinking some of the globalisation models that historically had become the way forward. We've all started to relook at those things to try to figure out if there is a more efficient, more value-oriented, more environmentally sustainable model.
It led to supply chain reconsiderations and strategic evaluations and, one of those things for Natural Balance, as it became a growth business was: how do we make sure we can keep up with the demand that this business enjoys and one that we'd like to accelerate dramatically further? Finding an opportunity to marry into a relationship that would be a supply chain solution for Natural Balance was obviously a real appeal for Nexus.
How well do you
really

know your competitors?

Access the most comprehensive Company Profiles on the market, powered by GlobalData. Save hours of research. Gain competitive edge.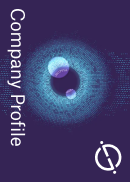 Company Profile – free sample
Thank you!
Your download email will arrive shortly
Not ready to buy yet? Download a free sample
We are confident about the unique quality of our Company Profiles. However, we want you to make the most beneficial decision for your business, so we offer a free sample that you can download by submitting the below form
By GlobalData
What was the real appeal for the L Catterton folks on the Canidae business was the team and the quality of the team that was assembled already around the Natural Balance business. To be able to build a portfolio of consumer-desired brands is something that we saw as a real opportunity and a marriage that would accelerate both businesses going forward and so it made a tonne of sense.
Just Food: So, there's a supply chain benefit and a branded benefit. Talk through the supply chain rationale.
Greg Shearson: Canidae has a great manufacturing asset that was started up in 2012. Our number one strategy is to be a differentiated and successful manufacturing company. It all starts with the product obviously in this industry and building a best-in-class manufacturing asset to be able to make truly differentiated products is absolutely foundational to what we're trying to do.
We feel like we can go international from this facility. We're quite excited around what we bought into and our ability to make it even stronger
Just Food: Is the site in Texas the sole manufacturing facility for Ethos Pet Brands?
Greg Shearson: Currently, yes, that's where we make all of our dry food under the Canidae umbrella and where now Natural Balance is bringing a number of products in. We will continue to be an omni-sourced business model. We're making wet food, treats, some dry recipes, with a continually spread out, diverse supply chain.
At the core, we have our own capabilities we'd like to continue to expand and continue to make a stronger part of our asset base.
Just Food: Are you still going to use co-manufacturers for some of production?
Greg Shearson: Absolutely. We want to be able to partner with the best and have the internal capabilities.
Just Food: When you look at your branded portfolio, how do the brands vary by positioning, customer and channel?
Greg Shearson: There is very little overlap. We see this being a differentiated and synergistic portfolio. Natural Balance is the biggest of our brands. It's a brand that I always admired while I was in Merrick. Natural Balance has led with things like Limited Ingredient Diets from single-source protein.
Canidae was a brand that was really, at its best, about simplicity and value. From the very beginning, that brand had an all-life stage core offering. It was a high-quality, nutritional product you could bring into your household and be able to feed all of your pet family members that one brand that really did offer a great combination of nutritional quality in a way that was meant for all dogs and cats – in the cat side obviously were unique formulas – but, in the dog front, you could have three different breeds of dogs going home and this was a food that was designed to be able to feed all of them in a highly nutritionally competent way.
Just Food: When we last spoke to Natural Balance, the brand was described as a "fixer-upper". Have there been improvements?
Greg Shearson: Absolutely, we've made two years of great progress. We now have a brand that is growing again and yet we still see that we're just at the precipice of where the brand has the right to go for growth. We are a growth company. This combination of L Catterton and Nexus brings together two private-equity powerhouses that have lots of experience at creating growth-oriented businesses.
Just Food: Thinking about e-commerce, a growth driver for pet in recent years. Natural Balance told us two years ago the channel accounted for a quarter of sales.
Greg Shearson: That's still a good percentage to be thinking about when you think about the business. I would say e-commerce is changing. If you're a pet retailer now, you likely are solving those issues by taking them away as a differentiator between why someone should shop with you versus shopping with somebody whose primary business is that. Obviously, Chewy and Amazon are solutions for a lot of households. We never want to make the consumer choose a different brand because we're not relevant or not there where they need to be in order to fulfil our model being a specially recommended product.
DTC is a very expensive model that has yet to truly be proven as profitable
Just Food: Would Ethos Pet Brands offer direct-to-consumer?
Greg Shearson: We do today. It's small and not a focal point. I ran a couple of businesses in the last five years that have had direct-to-consumer as a major focal point of their go-to-market model. I understand where it fits in the continuum. We may end up creating products that better present opportunities to create the in-depth understanding and relationship that DTC provides but DTC is a very expensive model that has yet to truly be proven as a profitable model. We're right now focused on the channels through which we know we can be a successful growth company.
Just Food: Ethos' strongest distribution opportunities will be in speciality pet stores in North America, correct?
Greg Shearson: I say pet specialty [not only in North America]. There's a lot of opportunity for the solutions we're providing all over the world to consumers all over the world.
Just Food: Roughly 10% of Natural Balance's sales have been made internationally. Is that percentage still accurate?
Greg Shearson: That's the right number right now. We've got a very big growth agenda in North America first. We're starting to build supply chain relationships in other markets to help us get into some of the other places in the world we'd like to be able to get to.
Just Food: Are there markets you have in mind as potential strong opportunities or areas that you'd like to target?
Greg Shearson: Absolutely. First of all, we want to be a best-in-class North American partner. North America includes Mexico. We're infinitesimally small in Mexico. We're starting to build relationships there. Our Canadian business has always kind of followed. We'd like to build out and have a reason to have a stronger footprint in Canada that we'd like to be successful with as well. Then you look at the Asian markets that have always desired the North American agricultural difference that doesn't present over there in the pet space as easily. We have a high demand for some of these products, especially ones that have a hugely differentiated offering like the Natural Balance business does in markets around the world.
Just Food: Turning back to North America. How do you view demand amid some growing concerns about the US economy? Pet has tended to be relatively sheltered from some of the peaks and troughs of the macro economy.
Greg Shearson: If you're watching CNBC, sometimes somebody will be on talking about consumer trends that makes you stop and say 'Okay, I'm going to listen to this.' Yesterday, there was a discussion about pet in a consumer segment talking about the fact that, with Chewy's recent quarterly performance, there's now some discussion around whether the consumer trade-up engine is slowing in pet.
Consumer trade-up has been a 30-year trend that's been unabated, as consumers continue to find reasons to find better products for their pet family members. There was some discussion around are these macro signals now [suggesting] that the consumer is slowing down on that for the first time in pet. This point didn't get registered but you just asked me about DTC. That is hitting huge numbers on relatively ultra-premium price points in the North American marketplace.
Those numbers aren't really reported in the overall category numbers but are huge dollar numbers. That ultra-consumer household that has been buying some of these upper-end, premium products is now saying 'You know what? I want to try something even further to deliver nutritional benefits that I think my dog will benefit from.'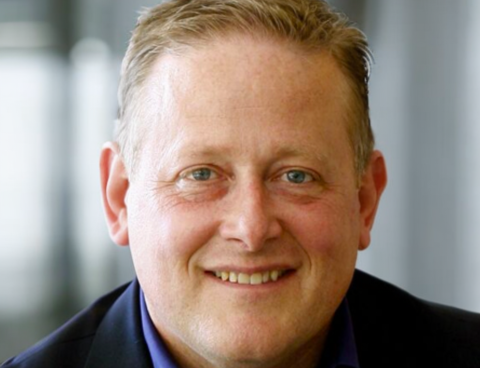 I think we're still on the same express train, which is the consumer looking for higher quality nutritional solutions for their pet family members that increasingly play central roles in families to a degree that's dramatically different than 30 years ago. Younger consumers are starting families later. That first pet is often their first child. That first child gets spoiled like all first children do. I think we're still the beneficiary of some of that.
Value is important for a lot of households. People are looking for solutions and answers but I think people are also looking for nutritional superiority knowing that if they feed their dog or cat the highest quality natural nutrition, they're often left with smaller vet bills. I think we're still on that progression. There are some segments the consumer is certainly cycling through. We need to be mindful of that as we think about innovation and new solutions going forward.
We absolutely have room for additional, bolt-on parts of our portfolio
Just Food: What are the M&A priorities for the new combined business and its backers?
Greg Shearson: Our name is what it is for a reason. We see this as a portfolio of brands. We have two to start in Natural Balance and Canidae. We absolutely have room for additional, bolt-on parts of our portfolio that we think can better be achieved through acquisition than self-development. We're also interested in manufacturing capabilities that allow us to do more differentiated things as well.
Just Food: What type of manufacturing capability or type of brands might you be looking at?
Greg Shearson: I would say this: we saw this marriage as being incredibly synergistic from both the manufacturing and costs and capability side, as well as the portfolio of brands, the differentiated advantage brand portfolio opportunities. If we think about brands and categories that are out there: things that present as branded, unique capabilities that consumers see as this brand does something different – whether that's treats or fresh and wet food. Or whether or not that's additional positions in the dried space that are outside of the natural solutions, natural science positioning that is Natural Balance. Or the core value, nutritional high quality, agri positioning that is Canidae. If there are things that are out there that are differentiated from that that could be synergistic to the portfolio we're interested.
I don't want to start mentioning examples. There are clearly treat brands that are doing unique things that nobody else is doing. They really do represent best-in-class, branded propositions. There are people that are doing things in the web or refrigerated space that are really attractive, really interesting and differentiated. There are brands that have history in raw, in body parts and active treat brands. Those kinds of standpoints would be differentiated places to play.
This is a highly fragmented category from a branding standpoint. At the time we started Merrick, we were a $50m branded proposition and grew that by several hundred million dollars by finding unique and new ways of doing things, going head to head with brands like Blue, Purina, the Mars portfolio and others. Even though we were a small little company from west Texas, we were delighting consumers and making our story known and heard and finding a way of growing market share. The same kind of opportunity presents here.
Just Food: What are the annual net sales of the combined business?
Greg Shearson: We're privately held so I can't get into the exact number. In this instance, you take a company like Natural Balance that was in the several-hundred million dollar range, you marry it with a Canidae business that was also a mid-cap kind of company in the pet space, you put the two things together, you obviously now have a business that has scale and now the question is: how much bigger can we make that scale?