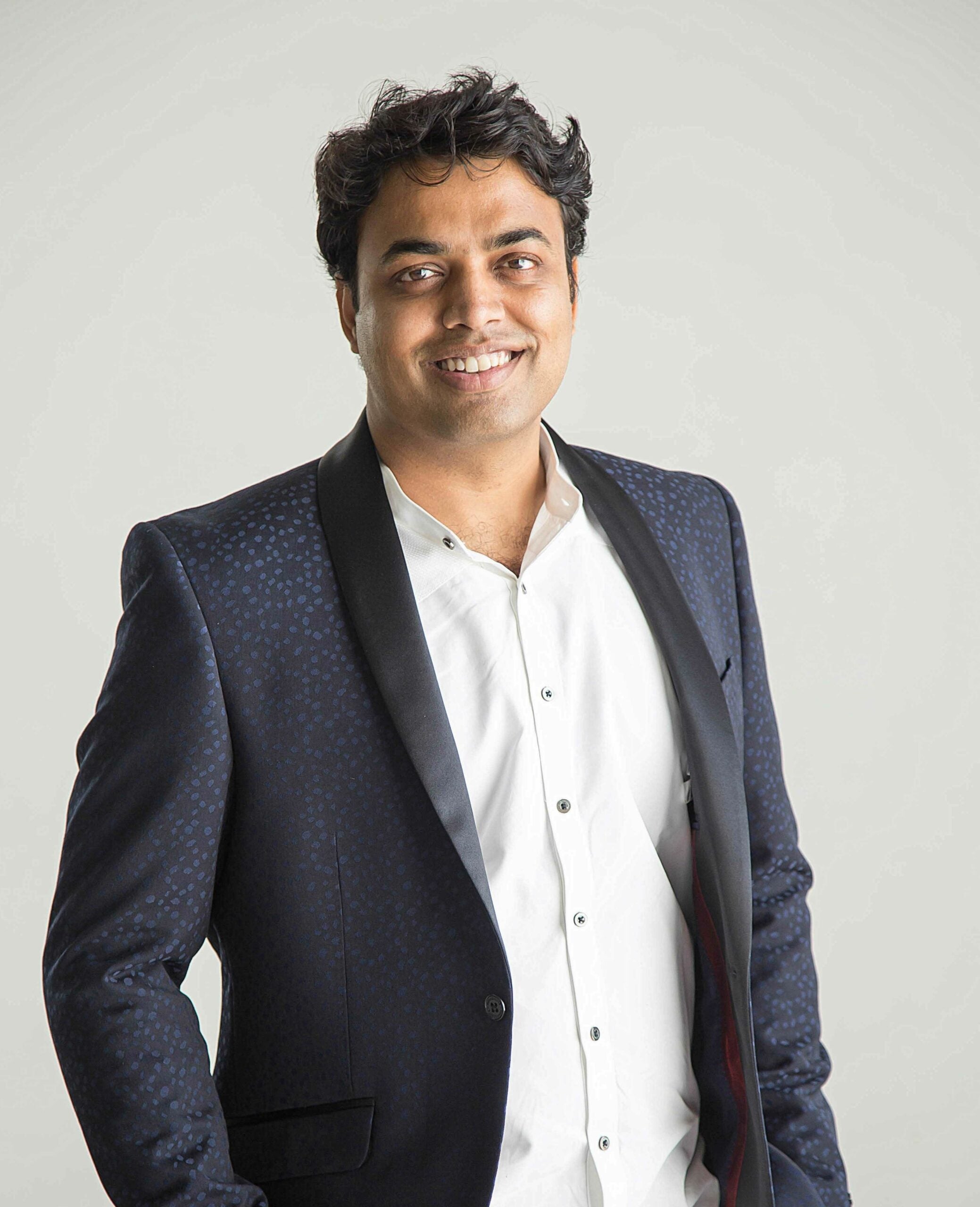 GoodDot Enterprises is seen as being the first modern plant-based meat business in India. The Udaipur-based firm, set up in 2013, has built a nationwide presence domestically and has international ambitions. Dean Best spoke to founder and CEO Abhishek Sinha.
just-food: How can a consumer buy your products?
Abhishek Sinha: You can buy them in bricks-and-mortar stores. We have a distribution agreement with [Indian retailer] RCM. They have 7,500 stores across India, which all carry the products. We sell on Amazon India. We deliver pan-India. Our products are shelf-stable at ambient temperature, so it's very easy to deliver online. For some of our premium products, we will be launching through Reliance Retail and also Metro Cash & Carry, within a month and a half. These will be a different product line to what we are have in RCM, a little bit more premium, a finished meal kind of offering, also shelf-stable. You won't see very many [other brands] in different stores. There are very few players right now.
just-food: Are the launches into Reliance and Metro GoodDot's first move into modern retail?
Abhishek Sinha: Yes, you can say that.
just-food: This is very, very early stage, for plant-based meats in India, isn't it?
How well do you really know your competitors?
Access the most comprehensive Company Profiles on the market, powered by GlobalData. Save hours of research. Gain competitive edge.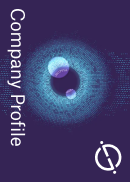 Company Profile – free sample
Thank you!
Your download email will arrive shortly
Not ready to buy yet? Download a free sample
We are confident about the unique quality of our Company Profiles. However, we want you to make the most beneficial decision for your business, so we offer a free sample that you can download by submitting the below form
By GlobalData
Abhishek Sinha: It is early-stage but we are seeing a lot of green shoots coming up. It's amazing the acceptance and willingness to try the products. There's a quite a lot of active interest and fascination to try out this [type of] product. They don't face a lot of negative mental barriers. Maybe in the West there might be but not here.
just-food: What gives you confidence the launch into modern retail will pay off?
Abhishek Sinha: Now's the time because the awareness level has increased globally. India now knows the buzz about the space. We are getting a lot of organic inquiries, which did not happen a year-and-a-half back. We started with very high-hanging fruit because RCM primarily takes care of the middle-income group and tier-two, tier-three cities in India, which are not so well aware [of these type of meat-alternative products]. If those people readily accepted our products, now in the urban centres, people who have more disposable income, more well-travelled, they are the low-hanging fruits. It's very easy to convince them to try out the product because of the benefits. We feel we have done the hard part by validating our product in tier-two, tie-three cities.
just-food: Many up-and-coming brands target the tier-one cities, the urban metros, initially.
Abhishek Sinha: We started with villages and towns of India – of course, also in the cities, but we have very strong penetration in rural India very, very strong penetration. It happened for strategic reasons. The RCM owner was a family friend and an investor in us. Secondly, we didn't have to create a branding, pan-India, for an entire new category [which] would require millions and millions of dollars. We didn't have that. We managed to do the hard work first. Now, the easier part, the modern markets, are there for the taking.
just-food: Are GoodDot's products sold in some of India's bigger cities?
Abhishek Sinha: They've been always in the bigger cities because RCM is also present in the bigger cities. For example, they have ten or 12 outlets in Mumbai. In Delhi, there might be ten, 15 outlets. The concentration of [RCM's stores] is spread out into tier-two, tier-three cities.
just-food: Are there particular areas of India that are strongholds for GoodDot?
Abhishek Sinha: We have excellent numbers coming from the east of India, the south of India. Both these places are very high in non-vegetarian population percentages. People there already consume meat more, I think our sales numbers are better there.
just-food: More entrepreneurs are looking at this emerging sector. Why do you think there is this big opportunity for growth when the market is still in its very early stages?
Abhishek Sinha: Seventy two per cent of Indians since the last census identify themselves as meat eaters but I would say a typical Indian meat eater is very different from a typical Western, or Oriental, meat eater. Even when I would eat meat seven, eight years back, I would it eat probably, once, twice in a week. That's the consumption of an Indian meat eater.
We are the largest consumer of pulses in the world. Pulses is our go-to protein source, even for meat eaters, in India. Plant-based meat is a happy middle ground between meat and pulses. For example, vegetarians who go out and eat in restaurants, they would order a lentil-based dish, a dhal, apart from vegetables and other stuff. Why do they order it? Because protein satiates you. It completes the meal. Vegetarians take dhal. Meat eaters also, when they don't eat meat, they take dahl.
just-food: Looking at the market, what kind of competition does GoodDot have? Are there any other brands that have made the same kind of inroads as Good Dot?
Abhishek Sinha: Not yet. There have been brands before us, brands like Veggie Champ and Vezlay. The earlier brands could not make inroads. Think about Tofurky and Field Roast and then Beyond Meat in the US, right. They have been there since much longer but when Beyond Meat entered they really excited the meat eaters because otherwise it was a niche segment of vegans and vegetarians. Now the meat eaters really call the shots. This is what we did.
"We are having some interesting investment-related discussions"
There are new companies coming in. We are happy that new companies are coming up. We are having some interesting investment-related discussions. As we are a profitable and a cash-positive venture, we are patient in terms of our partnerships. We have had instances where term sheets have been extended to us and also strategic investments have been offered in the past.
We are cash positive. We have our unit economics in place, our gross profit margins are excellent. We have created a very good prototype which can really be scaled up very fast. We are really excited about this year.
just-food: Are you expecting there to be a rush of new, plant-based meat brands in India?
Abhishek Sinha: Yeah, absolutely. Recently, a couple of Bollywood celebrities have come in, with the support of ADM of America. A lot of big business houses in India, not just the food businesses, the conglomerates have approached us, have been discussing with us. It is without an iota of doubt there will be inflow, a huge influx of new brands coming in. We are very, very confident because we have so much room to play with in terms of our product profiling, product development, not just in India. We have a confidence to hold our own with the Western companies out there. We are not trying to copy. We try to create our own space. More companies coming in will only create more awareness about the market. It's a huge, untapped market.
just-food: What are your best-selling products?
Abhishek Sinha: Our two best-selling products are the vegetarian bites, which are a mutton replacement or a lamb meat replacement, and Proteiz, which are dehydrated chunks of our texturised proteins. They can make excellent egg scramble Indian-style and a chicken based dish. Quite a few five-star properties in India are making chilli chicken out of this product, which is very affordable.
just-food: Is bricks-and-mortar the biggest of your three channels by sales?
Abhishek Sinha: Absolutely, I would say around 85%, 90% is through bricks-and-mortar.
just-food: Does GoodDot have any business through the foodservice channel?
Abhishek Sinha: At GoodDot Enterprises, which makes the food products, very minimal. We have another, small, company called GoodDot Foods, which is into vegan fast food outlets. We have opened up four outlets in Udaipur and five in Mumbai. It gives live feedback from paying consumers. That is giving a lot of interesting intelligence. We are curating some of our future products.  Foodservice [overall] is going to increase now because five stars like Radisson, Marriott, have been using our products. We are almost at the final stage with a global QSR chain. They have already approved a couple of our products. The facility audit hasn't completed.
just-food: What plans do you have to grow the network of foodservice outlets?
Abhishek Sinha: We were looking to probably reach around anywhere between 40 to 50 outlets by the end of this year but Covid has curtailed those numbers. We already had nine. We have re-modified our model. We are going with an even tighter menu control wherein you hardly have any hand touching or any of cooking involved. Everything will come pre-portioned, pre-cooked, just heat it up and let it out. One or two persons can operate the outlet with that menu. We intend to probably, by the end of this year, add not more than another seven, eight stores. By around mid-next year, we'll hit those 40, 40-plus numbers.
just-food: Consumers visit the outlets and then take the food away? They don't sit in?
Abhishek Sinha: We have some outlets where people come and sit. It's both. We have done some solutions, with which we will be experimenting very soon, in office set-ups. Pre-portioned meals are there in a kiosk wherein the owner is manning it, you just take it out, heat it up.
just-food: Is GoodDot Enterprises present outside India?
Abhishek Sinha: In Nepal, it has been there a year. Our product has reached Canada. Dubai, we have received two already orders from Dubai, bulk orders from Dubai and South Africa, so those orders are now processing. We will be there within a month or two in those markets. Other conversations are going on.
just-food: What's your vision for the business outside India?
Abhishek Sinha: I would say North America will be an important market for us. The Gulf states would be an important market and also Africa. These are the three geographies where we see – incidentally, another limited geography we'll be looking at is Singapore, and south-east Asia. So, I think the Singapore market is another market where we can really go. North America, I would say Africa, Singapore and Gulf. And we have been having some very interesting conversations in Brazil. It's at an early stage, but very serious enquiry.
just-food: How would you position the GoodDot brand in these markets?
Abhishek Sinha: There will be two differentiating factors for us. One will be, of course, Indian curry-based mock meat, the mock meat which goes excellently in curries, it really blends well. Second is shelf-stable at ambient temperature, so you can transport it, easy to store.
It will be affordably priced as compared to the big boys out there. Leave these three aside, we are extremely excited about launching this month a plant-based chicken. We say that this is the best plant-based chicken in the world. You can try it and you can either accept or criticise us for that but we do believe it very strongly.
just-food: Are there any concerns that in a market like North America people like to buy chilled or frozen plant-based meat products?
Abhishek Sinha: The fact is, our products, for example the curries, we have had reviews coming in that say 'Forget about plant-based meat. This is the best canned food I've tasted.' We have maintained that taste integrity of the product through the canning process. Definitely, yes, it would be perceived a bit lower than the frozen segment, for sure. For example, in Dubai, we have received orders for both frozen and shelf-stable. Frozen is the easy part. Whoever wants frozen, we can just give to them. Whatever product they want, we can just provide it. This is the more tricky part.
Covid has suddenly exposed a lot of the new generation to canned food and shelf-stable food. Having been exposed to the convenience of a canned food, it is just an option out there if you don't feel look cooking. In supermarkets, there's a lot of competition for frozen space, because that's limited. The non-frozen space is much larger. For foodservice, it will be very easy, they are storing it, there is no problem and then they can use it, the base material.