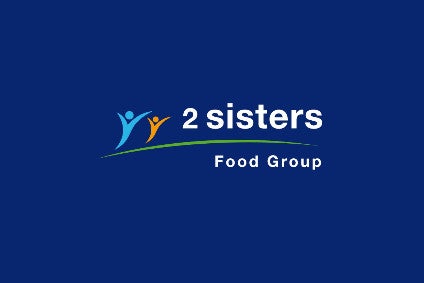 Ranjit Singh, the CEO of 2 Sisters Food Group has warned of the "strong headwinds" the UK business expects in 2017, as the parent company of the Fox's biscuits owner reported a 12% rise in first-quarter operating profit.
Singh said Boparan Holdings had seen "positive momentum" in the first quarter to 29 October but cautioned the company expects trading conditions to become more challenging in the wake of the UK's decision to leave the EU.
"The positive momentum we saw across the group in our last financial year continues in our quarter one results, but we expect strong headwinds in 2017 and the business is taking action now to prepare for these challenges," Singh suggested. "The market remains very difficult following the uncertainties around the UK's decision to leave the EU. Currency-driven inflation and the price-pressured retail grocery market will make next year one of our toughest."
Singh said 2 Sisters has invested in improving efficiency and "accelerate growth programmes" across the group.
In the 13 weeks to 29 October, Boparan Holdings' operating profit increased 11.9% to GBP19.8m (US$24.6m). On an adjusted basis, like-for-like operating profit increased 5.1% to GBP18.6m.
Sales increased 5.1% to GBP818.2m. Chilled and branded revenue growth supported the firm's performance, with sales increasing by 5.8% and 4.1% respectively. Protein sales increased by 1% in the three months.