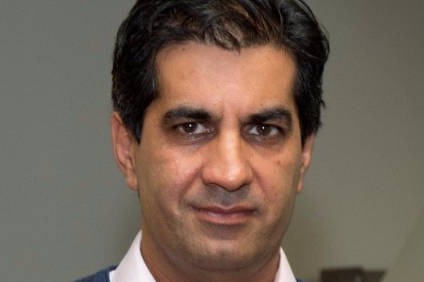 UK food tycoon Ranjit Boparan is set to take a 29.9% stake in local meat retailer Crawshaw, in a deal that will also see his 2 Sisters Food Group supply the business.
Crawshaw said in a London Stock Exchange announcement today (26 April) Boparan is expected to invest GBP5.1m (US$6.5m) for the stake, "with a warrant to acquire a further 20.1% of the group", available for 12 months after the initial agreement is finalised.
Crawshaw said Invest Co 1, a vehicle 100% controlled by Boparan Private Office, Mr Boparan's private investment arm, would buy the 29.9% stake alongside Stephen Henderson, the office's CFO.
The investments from Boparan Private Office and Henderson reflect a price per ordinary Crawshaw share of 15.2p, the retailer's market price as the deal with 2 Sisters was being structured. When the stock market closed yesterday, shares in Crawshaw stood at 30.19p. At the time of writing this morning, shares in Crawshaw were 24.21p.
Alongside the investment, Crawshaw announced "an initial three-year supply agreement" to buy fresh meat and other products from 2 Sisters". Crawshaw said the contract was not conditional on Boparan's investment in the business.
Crawshaw said the deal provides for a "transformational supply chain partnership with 2 Sisters", with "immediate access to increased volumes of ongoing continuity and surplus fresh poultry, which provides further surety of supply to complement the scalable spot-market buying model".
Mr Boparan is to an act as advisor to Crawshaw's board, "with a particular focus on unlocking the corporate social responsibility benefits from integrating the supply chains of the two businesses", the company said.
Mr Boparan said: "This is a great opportunity that complements our corporate social responsibility policy and our aim to reduce levels of quality food that would otherwise go to waste. Our businesses have a significant number of opportunities to work through together in the coming weeks and months."
Noel Collett, Crawshaw's chief executive, said the "partnership" with Boparan provided the business with "a significant opportunity to offer a greater range and better availability to our customers".
He added: "This new relationship provides a catalyst to our accelerated growth, both in sales and profitability. We very much welcome the 50/50 equity split as it reflects the symbiotic nature of the partnership and aligns both our interests to achieve maximum shareholder value.  The two-stage subscription including conditional warrants will allow the commercial benefit to be demonstrated as part of the process."
Alongside the deal, Crawshaw reported its annual results, which included a 19% rise in turnover to GBP44.2m but a 7.3% fall in like-for-like sales. Crawshaw made an underlying operating loss of GBP1.1m and posted a loss of GBP1.2m.