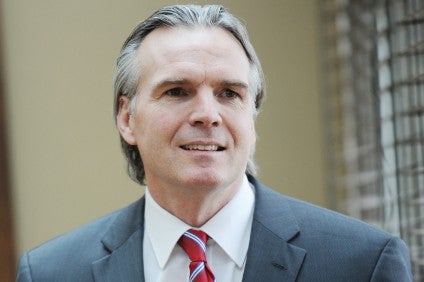 UK food company 2 Sisters Food Group has completed the sale of its Irish seafood business Donegal Catch to a consortium of investors headed by ex-Largo Foods chief Maurice Hickey.
The transaction, conducted for an undisclosed sum, includes the frozen food brand Green Isle Brands, according to a statement. Ireland's sovereign wealth fund, the Ireland Strategic Investment Fund, also took part in the deal along with Hickey, who stepped down as CEO of Irish snacks maker Largo Foods last year.
A potential sale of the operations was first flagged last year as 2 Sisters embarked on a number of business disposals under new chief executive Ronald Kers as he sought to shore up the company's balance sheet, reduce debt and return the group to profit.
Owned by millionaire businessman Ranjit Singh Boparan, 2 Sisters was embroiled in a food hygiene scandal in 2017 at its meat processing plants in the English Midlands that ran into the following year and culminated in the suspension of orders by major UK supermarkets and a parliamentary hearing, all of which hit profits.
2 Sisters is the parent company of Boparan's investment vehicle Boparan Holdings.
Mr Boparan said: "We are pleased to announce the completion of the sale of the Green Isle Brands & Donegal Catch business to a good new home. Maurice Hickey is a highly-experienced food CEO and we wish him and the team future success.
"There have been a number of potential buyers for these companies, but as we always make clear, any sale has to be at the right time, with the right buyer, and it had to be a deal that fitted with our long-term strategy. This transaction ticks all these boxes, and will help further simplify our business, enabling us to focus on our core and further strengthen our balance sheet."
Earlier this year, 2 Sisters' sale of its Nottingham-based sandwich business to Samworth Brothers was cleared by the UK's competition watchdog following the disposal of the chicken processor's red-meat operations to Ireland's Kepak Group the previous summer. And also last year, Boparan Holdings got rid of the Goodfella's and San Marco pizza brands to UK-based Nomad Foods. Holland's Pies has also been touted as another possible candidate for disposal.