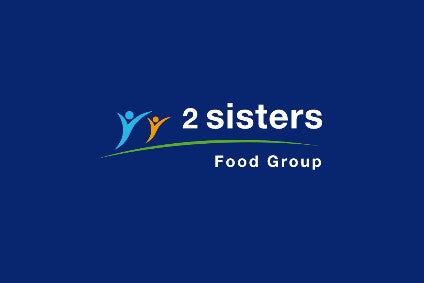 2 Sisters Food Group has confirmed it will shut a poultry processing facility in the east of England, affecting more than 400 jobs.
The UK-based firm flagged the potential closure of the loss-making site in the town of Witham, Essex, in May. At the same, a spokesperson told just-food the plant employed 555 staff.
In a statement confirming the future of the facility, 2 Sisters said it had redeployed 100 workers from Witham, presumably meaning 455 other people will lose their jobs. However, before production ends at the plant, slated for the end of August, the company added it will help assist staff find other local opportunities both within and outside the firm.
The Witham closure is part of a review of 2 Sisters' loss-making sites launched by chief executive Ronald Kers who has been engaged in a turnaround strategy since taking on the job last year. Multi-millionaire owner Ranjit Singh Boparan had started the exercise after incurring losses on the back of a hygiene scandal at one of its plants in the Midlands. He stepped down as CEO of the group in 2018 to become president of the parent company Boparan Holdings.
A number of business units have since been sold, or are heading for disposal, such as the Matthew Walker Christmas pudding unit, which was put up for sale earlier in the year. Divestitures to date include Irish seafood business Donegal Catch, 2 Sisters' Nottingham-based sandwich operations, which went to Samworth Brothers, and its red-meat assets acquired by Ireland's Kepak Group.
The Goodfella's and San Marco pizza brands were the first to go in the early part of 2018.
With respect to the Witham factory, 2 Sisters said: "Unfortunately, we have not been able to identify a viable alternative to closure and therefore we anticipate that the final production will be by the end of August.
"We would like to reiterate that the tough decision to cease operations at Witham is no reflection on the colleagues at site who have been dedicated, loyal and hard working, and we would like to thank all for their professionalism during a very unsettling time."