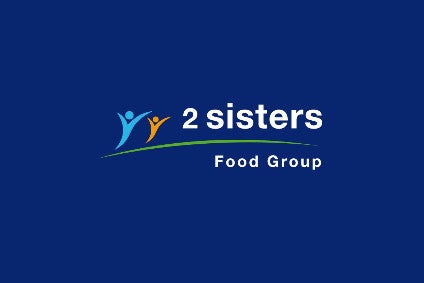 2 Sisters Food Group has confirmed it will close a loss-making poultry factory in South Lanarkshire, Scotland, putting hundreds of jobs at risk.
The UK company, which was embroiled in a food hygiene scandal last year related to a plant in the West Midlands, said it has explored all avenues to keep the site in the town of Cambuslang running. Work at the plant is expected to cease at the end of August.
Around 450 people are employed at the facility, and 2 Sisters said it was "trying hard to find openings both inside and outside the business, so we're hopeful compulsory redundancies can be kept to a minimum".
2 Sisters was the subject of an undercover investigation by The Guardian newspaper and ITV News last year which found cases of poor hygiene standards and tampering with chicken slaughter-date labels at a plant in West Bromwich in the Midlands, leading to the temporary closure of the site. The company's annual profits were hit as a result.
Those findings culminated in a probe by the UK's Food Standards Agency into 2 Sisters' operations and the appearance of company owner Ranjit Singh Boparan before a parliamentary committee hearing to explain the allegations.
2 Sisters statement on the Cambuslang closure added: "We have tried every turnaround option available to us for several years, ranging from cost-reduction measures to an attempt to grow the business organically. It has made little difference.
"We have invested several million pounds since 2014 and expanded by taking on more people, yet it is still a heavily loss-making operation."
2 Sisters had forewarned back in February that the Cambuslang plant was at risk of closure, along with two other West Midland sites located in Smethwick and Wolverhampton, with 350 and 100 jobs, respectively, on the line.
However, at that time, the company said it also planned to create 1,000 new jobs at other sites as it invests in more profitable areas of the business.
In January, 2 Sisters said it planned to create more than 130 jobs at a plant in Derby, central England, adding to a 100 new positions in Flixton, Suffolk, announced in December.
Meanwhile, in Scotland, the company previously said 150 new jobs would be added at its Coupar Angus facility in Perthshire, but that has now been updated to 250.
With respect to the Cambuslang factory set to close, 2 Sisters said it "will now explore all options in the gradual movement of product to other sites. We will continue to support all our colleagues with all the redeployment options available to us, whether inside or outside the business".
"And we will of course continue to invest in Scotland when the timing is right, as evidenced by our recent announcement to expand operations at our Coupar Angus site," the company added.
Even so, 2 Sisters has been selling off a range of businesses. In February, it said it was exploring the sale of its Irish seafood unit Donegal Catch with owner Boparan reportedly set to collect millions of pounds from the deal.
That followed a deal struck earlier in the year, which saw UK-based frozen food group Nomad Foods snap up pizza assets from Boparan Holdings, including the Goodfella's and San Marco brands.