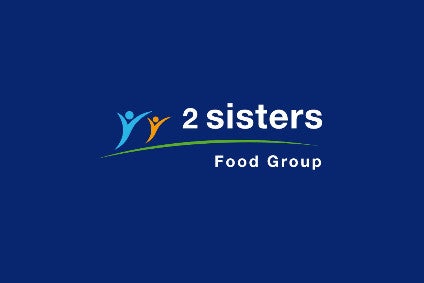 UK-based 2 Sisters Food Group is investing GBP7m (US$9m) in a prepared meals factory in the north-west of England after winning a "major contract" with retailer Marks and Spencer.
The site in Carlisle is run by 2 Sisters-owned Cavaghan & Gray. The investment will focus on a new vegetable processing facility, including cooling tunnels, steam-injected kettles for cooking and cooling sauces, a coating system, and two automated packing lines.
2 Sisters said it will create 200 jobs in the process after M&S extended the line of products it buys from the company. As a result of the contract win, it plans to develop 30 new products including what it calls a "Gastro" range, fish meals and vegetable sides.
Ronald Kers was installed as 2 Sisters' chief executive early in August as ex-CEO and founder Ranjit Singh Boparan moved to president of the group, and he is already making his mark. A few weeks ago the company announced it was creating 400 jobs at the site of UK-based turkey producer Bernard Matthews, which has reportedly been revitalised by a "new supply agreement with a major supermarket chain to supply cooked chicken".
And Kers has also instigated a restructuring of the 2 Sisters' business, which found itself the subject of a food hygiene scandal last year that put added pressure on its sales and profits. M&S was among the UK retail giants that suspended deliveries of fresh chicken products in the wake of the scare and subsequent government investigations into the affected plant in the West Midlands.
Now, on the back of the M&S contract, 2 Sisters has already started production of fish meals and the Gastro and vegetable dishes are set to follow later in the year or early in 2019. They will include Gastro ham & chicken crumble and Gastro Beef Bourguignon, plus more than a dozen potato accompaniment dishes.
Kers said: "Our vision is to create a truly world-class business who is trusted to deliver, so we are delighted such a prestigious customer as M&S recognises and values us as a reliable partner with the ability to create quality food, for the right price in a sustainable and transparent way."
William Duncanson, the director of the meal solutions business, said Cavaghan and Gray and been working with M&S for "many years"
Meanwhile, Kate Stein, head of food technology at M&S, added: "We are transforming our supply base to create a faster, more commercial network, which will improve value and availability for our customers. The new site extension at Carlisle will help us react more quickly to consumer tastes and develop and deliver great quality, innovative products to market."