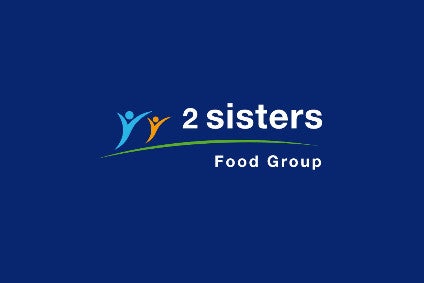 An investigation has claimed UK poultry firm 2 Sisters Food Group tampered with labels on its fresh chicken products to alter slaughter dates in a potential health hazard to consumers.
An undercover probe by The Guardian newspaper and ITV News showed workers at the largest supplier of chicken to UK supermarkets also mixed birds with different slaughter dates on the production line at its West Bromwich plant in the Midlands.
The company supplies Tesco, Sainsbury's, Marks and Spencer, Aldi and Lidl. All retailers said they would start immediate investigations when notified of the recorded evidence, which also revealed products returned by the stores to 2 Sisters were repackaged and sent back. Workers were also seen dropping fresh chicken on the floor only to put them back on the production line.
Responding to the revelations, 2 Sisters said in a statement yesterday (28 September): "We have been made aware of several broad allegations made by The Guardian/ITV in relation to inappropriate procedures, food safety and hygiene issues at two of our poultry processing facilities. We view these allegations extremely seriously."
It went on to say: "We have not been given the time or the detailed evidence to conduct any thorough investigations to establish the facts, which makes a fulsome response very difficult. What we can confirm is that hygiene and food safety will always be the number one priority within the business, and they remain at its very core."
Experts told the investigation team the practice of changing "kill dates" could artificially stretch the commercial life of meat products by triggering the food processor to print incorrect use-by dates on supermarket packaging.
Supermarket products typically have a use-by date around 10 days after the bird has been slaughtered.
Professor Chris Elliott, a food safety academic from Queen's University Belfast who led the UK government's independent review of food systems following the 2013 horse meat scandal, told The Guardian:
"Over the past three to four years I have conducted many inspections of food businesses right across the UK. I have never seen one operate under such poor standards as your video evidence shows.
"I think [this] absolutely calls out for a full investigation. We need to get environmental health officers, we need to get the Food Standards Agency to do a thorough investigation. The Food Standards Agency will take this very seriously. They will look at the premises and see if there are grounds to close the facility down."
2 Sisters finished off its statement on how it may respond to say: "If, on presentation of further evidence, it comes to light any verifiable transgressions have been made at any of our sites, we will leave no stone unturned in investigating and remedying the situation immediately."
The company's lawyers at Schillings added: "Food safety and hygiene are 2SFG's top priorities. To the extent that you have identified any shortcomings (which is not admitted), these could only be isolated examples which our clients would take very seriously, and they are investigating the allegations made."