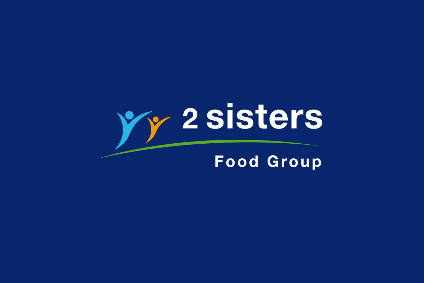 2 Sisters Food Group is reportedly eyeing yet another business disposal in the form of Christmas pudding maker Matthew Walker.
Sky News reports UK-based 2 Sisters, which is primarily engaged in chicken processing, has hired Stamford Partners as an adviser to seek out a potential sale target. Quoting unnamed sources, the news service said a deal could fetch in the region of GBP80m (US$104.3m).
A spokesperson a 2 Sisters declined to comment on the speculation when contacted by just-food today (7 May).
Matthew Walker is based in the East Midlands county of Derbyshire and manufactures both own-label and branded Christmas puddings. 2 Sisters, which is owned by multi-millionaire businessman Ranjit Singh Boparan, bought the company in 2011 as part of its acquisition of Leeds-based Northern Foods, and in so doing expanded its empire into biscuits, pies, puddings, seafood, and frozen pizzas.
However, 2 Sisters has been offloading a number of operations of late to cut its debt pile and improve its financial performance having posted losses in the wake of a food hygiene scandal at a poultry processing plant in the West Midlands in 2017, the repercussions of which spilled over into the following year. In 2018, the company hired ex-Müller executive Ronald Kers as chief executive as Boparan stepped down to take up the position of president of the parent group, Boparan Holdings.
In the first quarter of this year, 2 Sisters completed the sale of its Irish seafood business Donegal Catch, including the frozen food brand Green Isle Brands, to a consortium of investors headed by ex-Largo Foods chief Maurice Hickey. And it also disposed of its Nottingham-based sandwich business to Samworth Brothers.
And last year, Boparan Holdings got rid of the Goodfella's and San Marco pizza brands to UK-based Nomad Foods, and sold its red-meat assets to Ireland-based meat company Kepak Group. Holland's Pies has also been touted as another possible candidate for disposal.
just-food analysis: What are the options for incoming 2 Sisters CEO Ronald Kers?