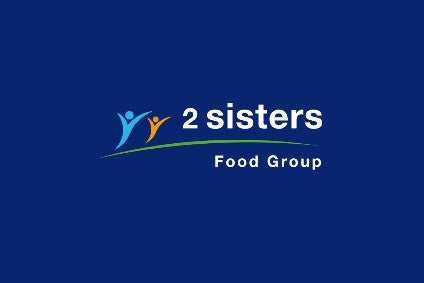 2 Sisters Food Group, the UK manufacturer, has opened talks with employees at a domestic pizza facility after losing a contract to make own-label products.
Talks with staff at the Pizza Factory site in Nottingham started on Friday and are set to last 45 days. The plant employs 1,150 workers.
A spokesperson for 2 Sisters said it was too early to discuss what impact the loss of the contract could have on the amount of staff that is employed at the site.
"It would be totally wrong to get into numbers at this stage," the spokesperson told just-food today (17 August). "This is one contract loss from many; we produce a lot for different customers at Pizza Factory. Many avenues will be explored to mitigate the contract loss including redeployment elsewhere in the business, securing new business and seeking voluntary redundancies, so it would be wrong to start speculating as we begin consultations what may happen."
In June, Boparan Holdings, the company behind 2 Sisters, reported a rise in profits for the third quarter of its financial year, although it posted a dip in like-for-like sales.
Earlier today, 2 Sisters, refused to comment on what it called "M&A speculation" after a report in the UK claimed talks over a possible deal with local meat group Dunbia had stalled. Dunbia said "the process is ongoing".