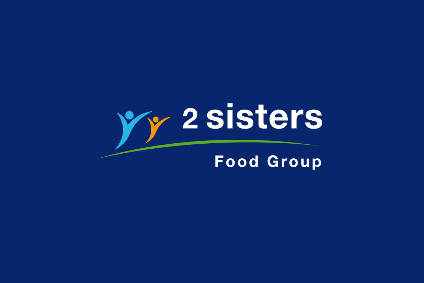 2 Sisters Food Group has insisted the future of a poultry plant in Wales remains the subject of consultation despite Welsh government reports the site will close.
The privately-owned manufacturer claims it has not made a final decision on the factory in Anglesey, Wales, which it previously described as "unsustainable".
On Friday (24 February), the Welsh government said 2 Sisters had failed to find a viable plan to maintain the Llangefni site and was moving ahead with plans to cease production. The government said its conversation with the company was focused on supporting impacted workers.
The closure of the plant would cause a loss of 730 jobs.
A government spokesperson today confirmed to Just Food it believes the statement is still up-to-date.
Meanwhile, 2 Sisters also maintained its position, telling Just Food today: "We continue our positive engagement with the Llangefni taskforce group and our central focus at this stage is to partner with all agencies to support colleagues and explore every avenue in helping them now and after the consultation period."
In January, the company's owner Ranjit Singh Boparan said the factory was "not sustainable". He said: "Regrettably, the review shows our Llangefni factory is not sustainable. It is old, one of our smallest sites and lacking space to be efficient.
"The cost to produce here is higher, and it would require significant investment to bring it up to the standards of our other factories. Our products can be made more efficiently elsewhere across our estate."
The Welsh government statement said: "The task force's operational group is meeting on a weekly basis and involves a wide range of partner organisations and agencies. Their primary focus remains identifying and co-ordinating as much assistance as possible to support the workers impacted as a result of the closure, both in terms of securing future employment and their wellbeing.
"The task force was unanimous in its support for early and proactive engagement with the owner of the site in order to secure its future as a key employment site for Llangefni and the wider area. The Welsh government will continue to work with the UK government, Anglesey Council, trades unions and other stakeholders to support the individuals and the local community."
2 Sisters made an after-tax loss of GBP74.9m (US$90m today) in the year that finished on 31 July 2021, compared to a GBP25.9m annual loss in the previous year. The company said it incurred GBP12.8m in exceptional costs.