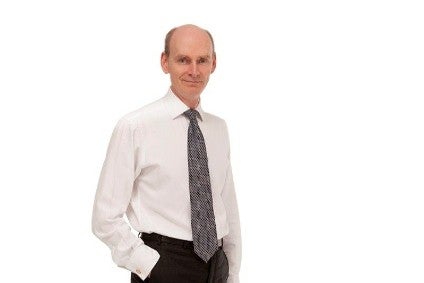 2 Sisters Food Group has installed the former boss of The Co-op supermarket chain Richard Pennycook as the new chairman of the UK-based poultry heavyweight.
The company's parent, Boparan Holdings, announced today (15 January) that Lord Charles Allen of Kensington has decided to retire from the business after almost nine years as non-executive chairman.
Pennycook, whose executive career history also spans board positions at another UK food retailer, Morrisons, the automobile breakdown firm RAC, cider maker Bulmers and pub chain JD Wetherspoon, will take up the chairman position at 2 Sisters "in early 2020", according to a statement. Ranjit Singh Boparan, the multi-millionaire owner of Boparan Holdings and 2 Sisters, said: "I have very much enjoyed working with Charles and would like to thank him for his wise counsel, support and leadership over the last nine years. I am delighted we have been able to attract Richard to the chairman role and I look forward to working with him. His knowledge, skills and experience of the sector will be invaluable as we continue to transform the business."
In November, Sky News reported Mr. Boparan had taken over 2 Sisters' key poultry operations from managing director Andrew McInnes, who the news channel said had left the business along with commercial director Dan Howell. Sky claimed Boparan was unhappy with the progress in turning the company's poultry operations around under McInnes following a hygiene scandal that hit one of its plants in the English Midlands in the back end of 2017, an episode that continued into 2018 and weighed on profits.
At the time, 2 Sisters would only say "our senior leaders have decided to take a more hands-on approach", adding: "Already our changes have seen improved performance and we look forward to delivering our transformation plan for all stakeholders."
2 Sisters also installed a new CEO in 2018 in the form of ex-Muller UK executive Ronald Kers to replace Boparan, who stepped aside to take up the president role at the parent company. Kers has since been busy turning the business around and has continued to offload assets outside of the company's main poultry operations and close loss-making factories.
A new finance chief was also brought in that year, former Whitbread and Tesco man Craig Tomkinson, to replace the departing Richard Pike. Incoming chairman Pennycook joined The Co-op in 2013 as finance chief before becoming chief executive in 2014, and then left the supermarket chain in 2017. He is also chairman of the British Retail Consortium and the lead non-executive board member at the Department of Education.
"I have long admired 2 Sisters and I am very excited to be taking over the chairman role," Pennycook said. "I look forward to working with Ranjit and Ronald to further build and strengthen the group."
To date, 2 Sisters has offloaded Matthew Walker Christmas puddings, seafood business Donegal Catch, its Goodfella's pizza assets, its red meats business, and the Manton Wood sandwich operations. The company is now left with three main retail assets: poultry, which includes private label as well as branded products, Fox's Biscuits and Holland's Pie's. The latter two businesses, inherited as part of Boparan's acquisition of Northern Foods in 2011, have also been widely touted as potential disposal targets. Lord Allen of Kensington said: "I have very much enjoyed my time at 2 Sisters Food Group and working with Ranjit and Ronald Kers, the CEO. They are a formidable team and I wish them continued success with the business."