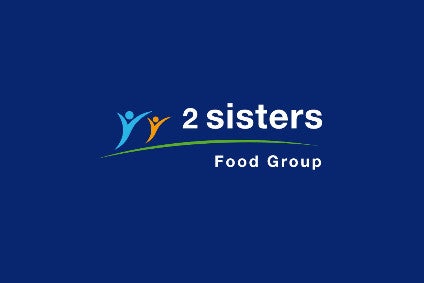 2 Sisters Food Group has decided to keep open one of the three chicken-processing factories in the UK it had slated for closure five months ago.
The company's E plant, located in Wolverhampton, will remain open after talks with trade union Unite, a spokesperson at the privately-held manufacturer told just-food today (16 July).
2 Sisters had proposed back in February that the loss-making facility would shut down. The Wolverhampton site was one of three plants 2 Sisters said in February it would close as part of a revamp of its poultry operations that threatened 900 posts but that would also see 1,000 new positions at other facilities.
The two other factories – in Cambuslang in Scotland and another in central England, in the town of Smethwick – were closed.
The 2 Sisters' spokesperson said today: "We are pleased that after meaningful consultation we are now able to utilise Site E to develop a new customer base over the next few months and we will begin transition to a seven-day working operation. As a result, the site will remain open and all jobs saved.

"Colleagues at the site have shown that they have both the skills and levels of commitment necessary to make this new venture successful and we would like to thank them for their patience and positive attitude demonstrated throughout an uncertain period. We would also wish to acknowledge the efforts of Unite in working in partnership with the company to secure jobs at Site E."
Last month, 2 Sisters, as part of the reshaping of its poultry business, its largest by sales, announced plans to create 300 jobs at its site in Devon, south-west England.
just-food analysis from May 2018: What are the options for incoming 2 Sisters' CEO Ronald Kers?