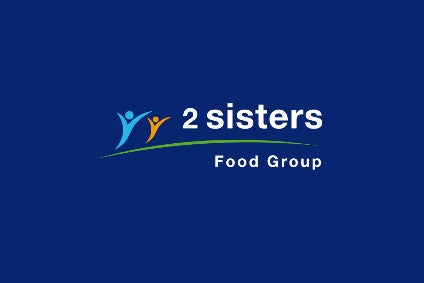 UK manufacturer 2 Sisters Food Group has named Craig Tomkinson as group chief financial officer to replace Richard Pike who is leaving.
The privately-held company recently appointed Ronald Kers to the chief executive role with owner Ranjit Singh Boparan moving up to president of parent company Boparan Holdings.
The announcement of a new CFO was made today (25 June) alongside Boparan Holdings' third-quarter results, which showed retained profits of GBP76.1m (US$100.7m), up from a GBP6.7m loss a year earlier.
Pike is leaving the firm to "pursue interests outside the group", according to a statement.
Tomkinson is finance director for Boparan's businesses in the UK and Ireland and will take up his new position on 1 July. He rejoined 2 Sisters in April having spent six years with the business between 2010 and 2016 before which he held commercial finance roles with Whitbread and Tesco.
Both Kers and Tomkinson will face a challenge in turning around 2 Sisters' financial performance and reducing a debt pile in excess of GBP600m as the company struggles to recover from last year's food-hygiene scandal that led to the temporary closure of one of its chicken plants in West Bromwich.
And market watchers will be keeping an eye on any further business disposals after Boparan offloaded the Goodfella's and San Marco pizza brands to the UK's Nomad Foods for GBP200m in January.
For the third quarter to 28 April, 2 Sisters reported a 1.8% increase in sales to GBP836.7m, but like-for-like operating profits slid to GBP3.1m from GBP13.9m.
Profit after exceptional items and before interest and taxes climbed to GBP97.4m from GBP9.4m a year earlier. And net debt also saw an improvement, falling to GBP622.6m compared to GBP794.7m.
The statement announcing the results and management changes read: "This quarter reflects a markedly improved cash flow underpinned by the GBP200m sale proceeds received from the sale of the Goodfella's Pizza business on 23 April 2018. Against a backdrop of difficult trading conditions, we remain focused on the underlying cash generation and in particular, the tight management of capital expenditure and working capital."
There was also an update on the under-pressure Five Star Fish business, with the statement noting consultation exercises are underway as a means to "exiting" the Grimsby-based fish supplier that Mr. Boparan acquired in 2010.
Earlier in June, 2 Sisters declined to comment on a report in The Sunday Times it had hired corporate finance house Clearwater International to run a process to sell Holland's Pies, a business it acquired from fellow UK company Northern Foods in 2011.
just-food analysis from May 2018: What are the options for incoming 2 Sisters' CEO Ronald Kers?