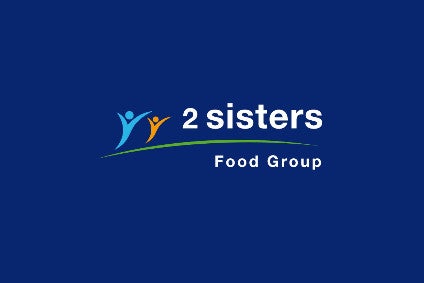 UK manufacturer 2 Sisters Food Group is selling off its Nottingham-based sandwich business, adding to a number of other recent disposals.
2 Sisters, which is owned by multi-millionaire Ranjit Singh Boparan, said yesterday (31 October) it is disposing of its Manton Wood plant to Samworth Brothers, the owner of Ginsters pasties and Melton Mowbray pork pies, for an undisclosed sum. Manton makes chilled sandwiches, wraps and rolls.
The deal marks another disposal under 2 Sisters' recently-installed chief executive Ronald Kers. He took the helm in June when Mr Boparan stepped down as CEO to become president of parent company Boparan Holdings. At that time, Mr Boparan said the 2 Sisters' business was in the process of "simplifying a complex organisation."
2 Sisters has already offloaded select operations from within Boparan's business empire. In July, the company sold its red-meat assets to Ireland-based Kepak Group. And at the start of the year, Boparan Holdings disposed of the Goodfella's and San Marco pizza brands to UK-based Nomad Foods.
And two other businesses – seafood supplier Donegal Catch and Holland's Pies – have also been touted as possible sale targets.
Mr Boparan commented in a statement yesterday: "This transaction is a significant deal and marks another positive step forward in the transformation of our business. It further strengthens our balance sheet, with a combined total of more than GBP350m (US$446.6m) in cash proceeds from the three disposals we have made in the past six months."
CEO Kers added: "Our transformation is progressing well as we continue to give greater focus on our core, strengthen our management team and improve our operational performance."