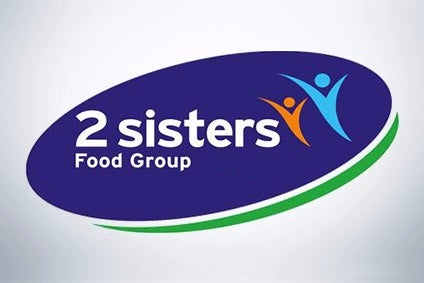 2 Sisters Food Group, the UK-based poultry products business, is aiming to recruit an additional 100 employees at a UK processing facility.
The company already employs more than 800 people at the plant at Thetford, Norfolk, in eastern England, which specialises in breaded chicken products.
It said it has more than 100 full-time, temporary and part-time positions available at the plant, in a numbers of different departments including intake, frying, packing and dispatch.
Thetford business support manager Denise Berry said: "Clearly the local economy is going to take a big hit with the pandemic, but there are some sectors such as ours helping to feed the UK which are doing very well and still require workers.
"We have reached out to the local community to explain that although we're supplementing our own employees with agency staff at the moment, we would really like to convert these to permanent colleagues who work directly for our business."
2 Sisters, which employs around 20,000 people in the UK and Europe, is said to process one-third of all chicken consumed in the UK.
It also makes Fox's Biscuits and other bakery goods.

The Thetford site opened in February 2011.