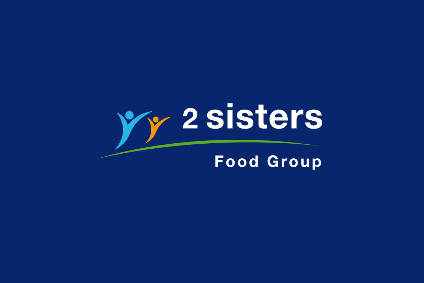 2 Sisters Food Group has rejected a newspaper report the UK company had confirmed it is in talks over a deal with meat processor Dunbia.
The Belfast Telegraph reported "a tweet from a 2 Sisters Group account has said it is in discussion with Dunbia about an exciting potential collaboration".
The announcement followed speculation from last week 2 Sisters and Dunbia – which has interests in beef, lamb and pork production – could be set to team up on a red meat venture.
A spokesperson for 2 Sisters told just-food today (7 April) the report in The Belfast Telegraph was "totally incorrect", adding the company's "position remains the same – [we are] declining all comment".
Dunbia did not reply to requests for comment at time of press.
At the end of last year, Dunbia confirmed it was weighing up options on how to "maximise the potential" of the company.
At the time, Dunbia said it had received "several serious expressions of interest from would-be investors" in the past two years. The company added it had "enjoyed consistent growth over the past number of years and has ambitious plans to grow and expand the business".
Last month, there were also reports Danish Crown, the Denmark-based pork co-operative and Cranswick, the UK-listed meat processor had made approaches to buy Dunbia's pig-processing business.