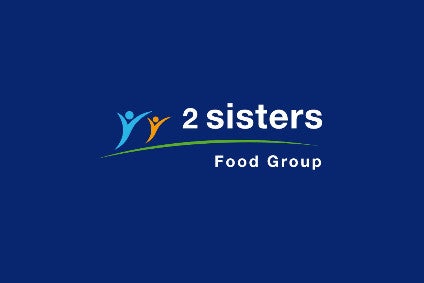 The UK's 2 Sisters Food Group said today (19 January) "no decisions" have been taken over potential job losses at its Nottingham unit, The Pizza Factory, after the loss of a two retail contracts in six months.
Employees at the plant have voted to start industrial action from Tuesday (24 January), including "withdrawing goodwill" and refusing to work overtime, in an attempt to secure improved redundancy terms in the event of job losses.
The move followed Aldi's announcement earlier this month it would move future business from The Pizza Factory after conducting a "strategic review".
Aldi's decision came after Tesco announced in August it was ending an own-label contract with The Pizza Factory, which formally ends this month.
The Unite union has confirmed its members at The Pizza Factory have voted by 72% "for industrial action short of a strike" in a bid to secure "a doubling of the statutory redundancy pay for those losing their jobs, as was agreed with the previous owners, Northern Foods".
Unite regional officer Andy Shaw said talks yesterday with the company's management on issues, including the doubling of the statutory redundancy pay as was agreed with the previous owners "made very little progress". Shaw added: "We are awaiting for agreement on a date for talks next week".
The union said it is also "campaigning against an erosion of terms and conditions for the remaining workforce, due to come into force on 29 January".
According to Unite, The Pizza Factory has a workforce of 781, "of which 280 face redundancy from 28 January onwards" as a result of losing the Tesco business. A Unite spokesperson said the plant had previously employed more than 1,000 workers, but some had already retired or left for other jobs.
A 2 Sisters spokesperson told just-food the company is "still consulting with colleagues" about the impact of losing the Tesco contract.
The spokesperson said 132 union members out of around 450 at the site had voted for the industrial action, adding: "No decisions have been made and we will continue to work closely with all parties to reach the best outcome possible."