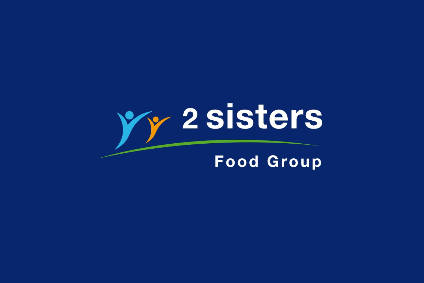 2 Sisters Food Group has confirmed the start of talks that could lead to the closure of the retail packing operation at its Merthyr Tydfil meat processing site in Wales in January.
A 2 Sisters spokesperson told just-food today (2 November) the group is "consulting with colleagues about the viability" of the site as part of a "wider strategic review".
"Regrettably, the red meat sector in the UK faces many serious challenges including declining markets, falling volumes, higher input costs and a fiercely competitive retail landscape," the spokesperson said. "This extremely difficult environment means the packing operation at Merthyr, which includes the packing of steaks and chops, is no longer sustainable."
The spokesperson said 2 Sisters "do not take the decision to launch this review lightly" and added: "It is the only way our business can survive and prosper for the longer term. Our main focus now is to begin discussions with our colleagues to explore every available option to mitigate the potential loss of this function, which will include seeking relocation and redeployment opportunities elsewhere in the group."
Retail packing at the site involves packing steaks and chops. Mince and meatballs are produced and packed at other St Merryn sites in Bodmin and in Victoria in Cornwall, 2 Sisters said.
2 Sisters said it will be working with the Welsh government and employment agencies to "to seek opportunities for our colleagues outside the business".
However, the spokesperson said the move would "not impact" its beef and lamb slaughter and cutting operations, which will "continue to operate as usual at Merthyr Tydfil" and still employ up to 700.
The Usdaw trade union said the announcement could see 350 job losses as a result of the packing facility's closure and the switching of work to another site in Cornwall.
Usdaw divisional officer Nick Ireland said: "This proposal will be devastating news for the loyal and hardworking staff at the Merthyr Tydfil site, especially so in the run up to Christmas."
Ireland said the union will use a 45-day consultation process for a detailed look at the proposals "with a view to safeguarding jobs, maximising future employment at the Merthyr Tydfil site and securing the best deal possible for staff".
In September, Europe's largest turkey producer Bernard Matthews was acquired by the private investment vehicle of 2 Sisters chief executive Ranjit Singh Boparan.