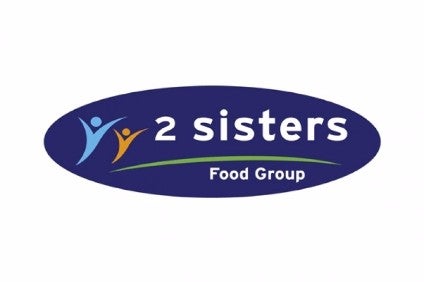 2 Sisters Food Group has suspended operations at its West Bromwich poultry plant in the Midlands due to some "isolated instances of non-compliance" with its own quality management systems.
The temporary suspension follows an undercover investigation by The Guardian newspaper and ITV News that alleged workers at the plant tampered with slaughter date labels on fresh chickens, posing a potential health hazard to consumers over use-by dates. The probe also appeared to show workers mixed birds with different "kill" dates on the production line.
"We are shocked and distressed by the allegations and the footage which we saw for the first time on Thursday 28 September," the company said in a statement yesterday (1 October) referring to the live broadcast that aired on ITV. "Since the allegations were put to us by the Guardian/ITV, we have been working around the clock to get to the truth of the matter."
The investigation also disclosed that products returned by UK supermarkets were repackaged and returned, while fresh chickens dropped on the floor were put back on the production line. Marks and Spencer consequently suspended supplies from the 2 Sisters plant on 29 September and launched an immediate investigation, while Sainsbury's, Aldi and Lidl have also since done so.
Altering slaughter dates would make it more difficult to trace the source of any potential food poisoning outbreak. Experts told the investigation team that the practice of changing kill dates could artificially stretch the commercial life of meat products by triggering the food processor to print incorrect use-by dates on supermarket packaging. Supermarket products typically have a use-by date around ten days after the bird has been slaughtered.
"We responded immediately by launching our own internal investigation at our West Bromwich plant and invited the Food Standards Agency (FSA) to independently review our standards," 2 Sisters said in the statement. "The FSA has been in daily attendance since the allegations were raised and confirmed that it has not identified any breaches."
The suspension was undertaken to allow workers and management at the site to be retrained while on full pay, the company said, adding that it will only recommence production once staff have been "appropriately retrained".
"We continue to work closely with the FSA and our customers throughout this period," 2 Sisters said. "We remain committed to ensuring that we operate to the highest standards of hygiene and food safety, and we act with honesty and integrity at all times."
The FSA said on 29 September that it found "no evidence of breaches" at the West Bromwich site.