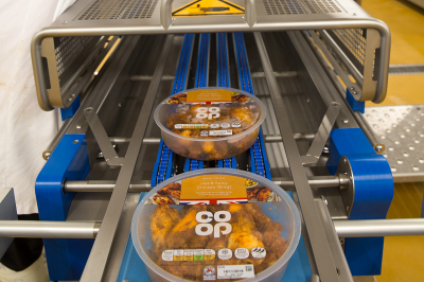 2 Sisters Food Group has announced plans to create an additional 100 jobs at its operation in Derby, in the UK, which produces a range of cooked chicken for retail customers.
The company said the move follows a "multi-million pound investment in the new state-of-the-art facility", since it acquired the former S&A Foods site after the ethnic food maker entered into administration in October 2015.
The 100 new jobs are planned as 2 Sisters moves from a single to double working shift pattern, a spokesperson told just-food today (6 January). The planned appointments will take the total number of staff employed at the site since it was acquired by 2 Sisters to 600.
Post-acquisition manufacturing at the site started in April 2016 and since its opening "the team has successfully launched barbecue and ready-to-cook ranges", 2 Sisters said. "The new ready-to-eat launch marks the latest milestone in the groups better-before-bigger strategy."
2 Sisters CEO Ranjit Singh said: "Investment in the very latest production line technology will ensure that Derby is at the forefront of quality benefits and cost control. Our protein footprint programme continues to progress at pace and the expanded capabilities at Derby will enable us to deliver more volume and extended product offerings in added value protein in 2017."
Geoff Allison, site director, added: "We're delighted to be able to resurrect this factory and bring new jobs to Derby. One of the things that first attracted us to the site was the close proximity to a high calibre, dedicated workforce that we knew would be able to produce some great quality food. The new technology we have introduced in the factory makes the facility the most advanced of its kind in Europe and will become our platform for growth for added value protein over the next decade."
2 Sisters, meanwhile, confirmed today it is in talks with staff at its Nottingham unit, The Pizza Factory, after losing a contract from Aldi – the second agreement with a major retailer to come an end in the last five months.