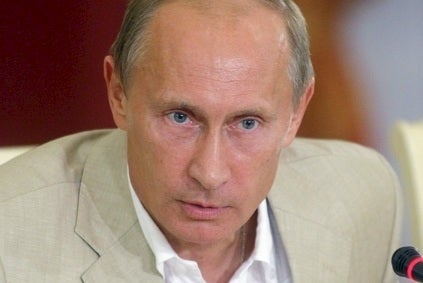 Our analysis of the key developments and trends in emerging markets – both within the countries and how local companies are eyeing expansion – attracted your attention in 2014. These are the top ten most-read analysis pieces on just-food this year. Click on the headlines for more.
BRICs and beyond: Malaysia, Thailand eye growing global halal market
The global market for halal food is expected to grow from US$698bn in 2012 to reach US$830bn in 2016, according to Malaysia's department of Islamic development, and manufacturers in its country and neighbouring Thailand are competing to service this demand. Jens Kastner reports.
In the spotlight: What could be impact of Russia's embargo?
In a tit-for-tat move, Russian President Vladimir Putin announced a year-long ban on on food imports from countries participating in the imposition of sanctions on Russia. Confident the country can be self-sufficient, Putin and Prime Minister Dmitry Medvedev have urged local producers to take advantage of the opportunity, and get their products on supermarket shelves. But are they up to the task? And what does this mean for global exporters to Russia? Hannah Abdulla reports.
Focus: Sticky issues remain in EU-US free trade talks
European food manufacturers welcomed progress on a transatlantic free trade deal at a meeting of negotiators and business leaders in Brussels last week. However, EU and US food manufacturers also took the opportunity to highlight a number of sticking points – from US non-tariff barriers to EU geographical indications. Andrew Byrne reports.
BRICs and beyond: How Mexico's obesity fight has turned to advertising
Mexico is a country battling diet-related health problems. The nation's diabetes right is the highest among the members of the OECD. Last year, legislation was passed for a tax on high-calorie foods. Now, food manufacturers operating in Mexico have had restrictions placed on their advertising. Paula Krizanovic reports.
On the money: Hain Celestial eyes distribution gains, NPD for growth
Hain Celestial, the US natural and organic food group, has indicated that it expects to drive continued organic growth in the coming year – even as it laps tough comparables – by expanding distribution and leveraging its innovation pipeline in the US and internationally.
On the money: Hormel still looking for M&A
US group Hormel Foods has been busy looking for acquisitions in recent quarters, succeeding in some places and apparently being thwarted elsewhere. Announcing its third-quarter results yesterday (21 August), the Skippy peanut butter maker indicated it was ready to make more deals.
BRICs and beyond: Japan's food giants look to south-east Asia for growth
Japanese food manufacturers are targeting countries in south-east Asia as key export markets. As they extend their presence in the region, Japan's food exporters hope to benefit from the perceived sophisticated, fashionable and healthy image of Japanese food products. Julian Ryall reports.
On the money: Mengniu brushes off concerns with "star" brand focus
China's largest dairy manufacturer China Mengniu Dairy has shrugged off investor concerns over margin pressure, insisting its strategy to raise investment behind "star" and growth brands will improve the group's long-term profitability profile. Katy Askew reports.
In the spotlight: Tyson pays the piper to secure Hillshire
Tyson Foods has won through in the bidding war to acquire Hillshire Brands with an improved US$63 per share offer for the for the Jimmy Dean maker. But, at 16.7x EBITDA, is the lofty price of US$8.55bn overly inflated? Katy Askew investigates.
On the money: Kellogg stands firm on cereal plans
"There is no quick fix in this business," Kellogg CEO John Bryant conceded in October after reporting another challenging quarter for the US group's breakfast cereal business. However, with sales still under pressure, analysts are asking why Kellogg should be investing more in cereal than it is in snacks.