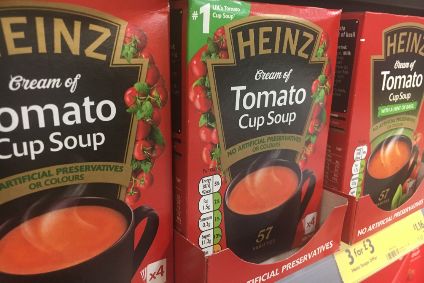 One of the founders of 3G Capital, the co-owner of US food giant Kraft Heinz, has reportedly described the move to form the business a "failure".
Jorge Paulo Lemann, whose private-equity firm 3G Capital teamed up with Warren Buffett's Berkshire Hathaway to first buy HJ Heinz in 2013 and then Kraft Foods Group two years later, reflected on the creation of Kraft Heinz at a finance event in Sao Paulo.
Quoted by news agency Bloomberg on Saturday, Lemann said: "The big dream we had for Kraft Heinz didn't pan out the way we expected. It's not possible any more to build something in the food business like we did in the beer business. We tried, it didn't work and we'll fix it."
3G Capital, the Brazil-based private-equity firm and the more operational of Kraft Heinz's two largest shareholders, made its name leading the consolidation of the beer industry, with a series of deals ultimately resulting in the creation of mega brewer Anheuser-Busch InBev.
The 3G Capital model, carried out through the HJ Heinz and Kraft Foods Group deals, was to grow through M&A and drive profitability through synergies and tools such as zero-based budgeting.
3G Capital has driven a jump in margins at Kraft Heinz but consistent underlying sales growth has proved harder to come by.
In February, Kraft Heinz booked a huge $12.6bn fourth-quarter loss on the back of a $15.4bn write-down of assets. In a multi-faceted announcement, Kraft Heinz published an outlook for 2019 and revealed an SEC probe into the company's procurement. As a consequence of the SEC subpoena, the Heinz ketchup owner launched its own investigation and the company has since restated its earnings for the past three years.
Days after Kraft Heinz's shock February announcement, Buffett told US business news channel CNBC he believed Berkshire Hathaway and 3G Capital paid too much for the Plasmon baby-food maker.
In June, Buffett sought to play down murmurings of a rift with Lemann. In an another interview with CNBC, Buffett said Lemann remained a "good friend", reportedly in response to reports on Wall Street of tensions between the two men.
The interview with Buffett took place just days before FMCG veteran – and former Anheuser-Busch InBev executive – Miguel Patricio became Kraft Heinz's chief executive officer at the beginning of July.
On taking over, Patricio said said he is keen to reinvigorate some of Kraft Heinz's best-known brands, telling The Wall Street Journal the company needs "more focus".
Bloomberg, meanwhile, reported on Saturday that 3G Capital has around a US$10bn commitment from investors for a new fund but Lemann said it has abandoned plans for a new acquisition to merge with Kraft Heinz.
In 2017, Unilever rebuffed takeover interest from 3G Capital.