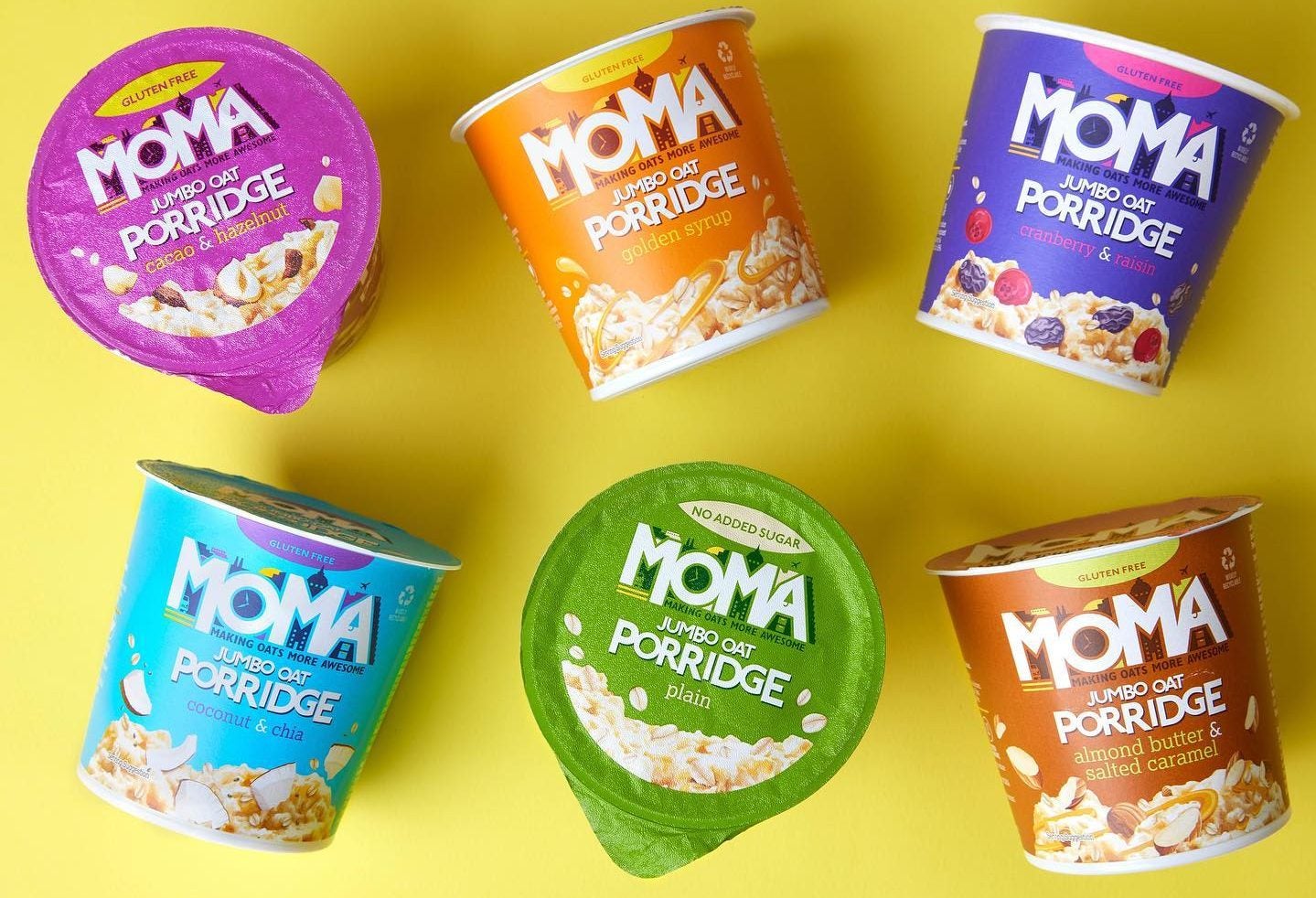 Irn-Bru brand owner A.G. Barr has acquired the remaining 38.2% equity stake in porridge and plant-based milk business Moma Foods.
The deal, struck to the tune of GBP3.4m (US$4.1m), gives A.G. Barr total control over the business, which will remain a standalone business unit within the group. The Funkin brand owner first moved for Moma Foods in December 2021, taking a 61.8% stake with the view to full ownership within three years.
Roger White, the CEO of A.G. Barr, said: "We are delighted to bring forward the planned full ownership of the Moma business. This allows us to fully support the business and brand, such that we can leverage the increased growth potential sooner than allowed for under the original acquisition structure.
"The completion of the acquisition is a further positive indication of A.G. Barr's growth ambitions."
Moma was founded by Tom Mercer in 2006 in south-east London and produces porridges, cereal bars and mueslis.
The company moved into beverages in 2020, launching a line of oat drinks that are manufactured on a third-party basis.
At the time of the initial deal, A.G. Barr said Moma oat milk was the UK's third-largest brand in the category.
Earlier this month, A.G. Barr acquired UK peer Boost in a GBP20m deal. Boost's brand propositions are primarily in the functional beverage category and include energy, sport and protein beverages.
Speaking about that deal, A.G. Barr said that "significant potential exists for further growth and development of the product portfolio", including opportunities for new product development and innovation.
It cited Boost's "light business model" (the company outsources a high percentage of its production, warehousing and logistics) as a key attraction of the deal.
Boost is expected to have a positive effect on A.G. Barr's profits within the first year of ownership.
"Our grandchildren won't believe we consumed milk from cows" – Just Food explores the outlook for animal-free dairy