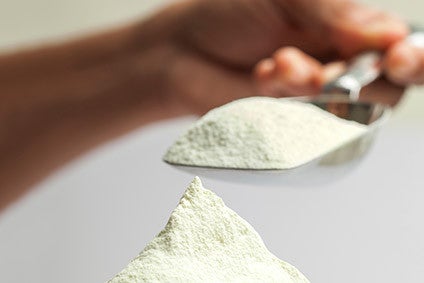 New Zealand's A2 Milk Co. has become an investor in Synlait Milk, one of its suppliers of infant formula, after buying shares in the business from Dutch dairy giant FrieslandCampina.
A2 Milk has paid NZD47.9m (US$33.4m) for an 8.2% stake in Synlait. The company said the NZD3.275 a share it paid represented around a 3% premium on Synlait's one-month weighted average share price.
Geoffrey Babidge, A2 Milk's managing director, said: "The investment in Synlait builds upon our existing commercial ties with an innovative dairy processing company. As Synlait's preferred customer, this investment demonstrates A2MC's commitment to supporting our major contractor and we see this as a long-term holding."
In August, the two companies announced a new contract to support A2 Milk's "medium-term" growth plans for its A2 Platinum infant formula brand.
A2 Milk and Synlait started working together in 2010. In a stock exchange filing announcing its investment in Synlait, A2 Milk said it had "no plans to increase its shareholding beyond the present level". It added: "A2MC believes its shareholding will provide stability to Synlait's capital structure as it grows."
FrieslandCampina first invested in Synlait when the New Zealand firm floated in 2013.
A spokesperson for FrieslandCampina said: "In 2013, the stake in Synlait was acquired in order to gain access to milk supplies and so secure the continuity of the Asian business of FrieslandCampina. Another objective was to have an alternative for the production of infant nutrition. After reconsideration FrieslandCampina expects to be able to reach these objectives on its own."