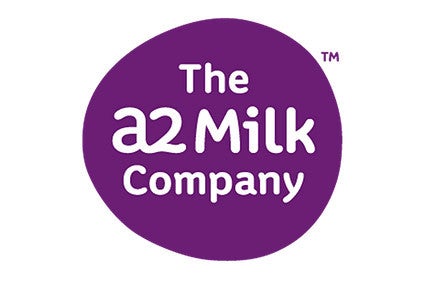 A2 Milk Co., the New Zealand-based dairy and infant formula group, has said its first-quarter revenue was "consistent" with its expectations, pointing to growth in milk and formula products.
The company reported first-quarter revenue of NZD112.5m (US$82.5m), which it said was "in line with plan".
A2 Milk Co. revealed its first-quarter sales today (8 November) in an update on its trading at an investor conference in Sydney, although it did not disclose any profit numbers.
Speaking to the UBS Australasia Conference, A2 Milk Co.'s management gave some detail on how it had performed in its major markets of Australia, New Zealand, China, the US and the UK.
The company said its combined Australia and New Zealand business had seen "solid growth" in fresh milk sales, as well as "continued and consistent growth in consumer demand" for A2 Platinum infant formula.
In China, A2 Milk Co. said it had seen "demand growth" in direct- and cross-border e-commerce trade. The company revealed it had been working with consultants in China on areas including analysing its competition, "refining" its products, pricing and "route-to-market" strategies and the impact of regulatory changes.
In the US, a fledgling market for A2 Milk Co., the company reported "improving rates of sale" in its key accounts of Whole Foods Market in northern California, Ralph's and Sprouts Farmers Market.
In the UK, A2 Milk Co. said it had seen "encouraging growth" in the rate of sale of fresh milk. However, the company said it had "recalibrated" its product lines in some accounts to match consumer demand for semi-skimmed milk.
A2 Milk Co. saw its sales more than double in its last financial year, which ran until 30 June.