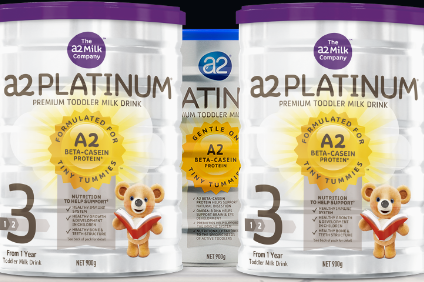 Australia's A2 Milk Co has entered into an exclusive sales and distribution agreement with Seoul-based Yuhan Corp to distribute its branded products in South Korea.
Yuhan is a pharmaceutical firm established in 1926 with "capabilities" in consumer goods and has annual revenues of around US$1.2bn, A2 Milk said in a statement today (16 April), adding that South Korea is an attractive market given its high per capita dairy consumption, world-class retailers and a fast-growing e-commerce channel.
A2 Milk's chief executive and managing director Geoffrey Babidge attended a launch in Seoul today, along with his counterpart at Yuhan, Lee Junghee.
Under the agreement, the Australian firm's products will be sourced from Australia and New Zealand, with nutritional products produced by its supply partner Synlait Milk. Initial sales are expected to commence during the second half of the year.
Babidge said: "Yuhan Corporation is a long established, highly credentialed and principled Korean business. We share similar values and ambitions, and with our complementary capabilities believe that together we can build a meaningful business in Korea."
The two companies will launch a range of dairy nutritional products containing only the A2 beta casein protein to support South Koreans health and well-being, Lee said.
Separately, A2 Milk said it will shortly introduce a unique and premium powder product blended with New Zealand sourced Manuka honey.