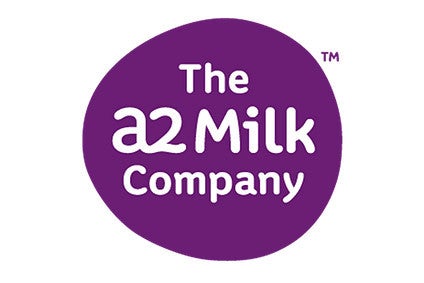 Half-year sales and profits have jumped at the A2 Milk Co., boosted by the performance of infant formula in Australia, New Zealand (ANZ) and China.
For the half year ending 31 December, net income grew to NZ10.1m (US$6.6m) from NZ$0.1m. Group EBIT increased to NZ$17.4m from NZ$2.4m.
Group sales jumped 86% to $139.1m.
The company said the ANZ business "continues to outperform with substantial growth" in revenue and operating earnings as a consequence of "exceptional growth" in A2 Platinum infant formula.
The China and other Asia business also recorded "significant growth" in revenue from infant formula and for the first time returned positive operating earnings.
Managing director Geoffrey Babidge said: "The company's strategic agenda has been focused on growing and broadening the ANZ milk business and developing growth opportunities in select international markets. Following a period of development, A2 Platinum infant formula has become a significant contributor to growth and earnings in ANZ and China, which we see continuing. In addition, we see positive prospects for growth of A2 Milk whole milk powder, which was first launched late last financial year.
"We are pleased with the growing level of distribution for A2 Milk in the state of California and the repositioning of our brand in the UK during the period."