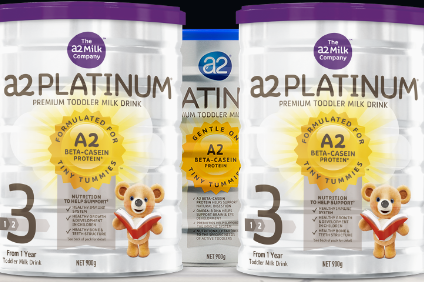 New Zealand-based infant-formula manufacturer A2 Milk Co. has formed a direct sales agreement with e-commerce firm Catch Group.
The two companies have entered the partnership to address what A2 Milk Co. sees as the difficulties experienced by mothers in sourcing A2 Milk's A2 Platinum formula from traditional retailers. Catch Group will now supply the product direct to consumers' homes via a dedicated website.
Peter Nathan, the chief executive of A2 Milk's Asia-Pacific division, said: "With their industry-leading technology and know how, Catch Group has helped the A2 Milk Company to provide a great solution to Australian parents who often cannot find A2 Platinum formula on supermarket shelves due to high demand. They can now order through our online store and get it delivered to their doorstep within one-three business days."
Wellington-listed A2 Milk's products are sourced from cows that only produce the A2 protein variant, while regular cow's milk only contains the A1-type protein, which is said to cause discomfort for some consumers such as indigestion.