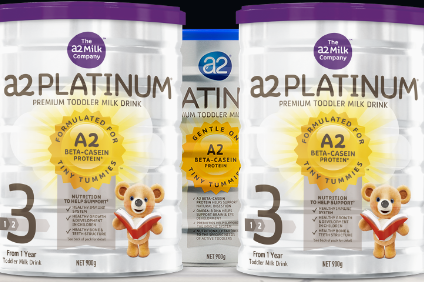 New Zealand's A2 Milk Co. has lifted its full-year revenue on the back of increased infant formula supply from its contract manufacturing partner Synlait Milk.
Based on its unaudited results to the end of May and increased supplies of infant formula in June, the company said it now expects group revenue of NZD545m (US$393.4m) in fiscal 2017, which runs to the end of June. This represents an increase of NZD20m on previous guidance up from NZD352.8m delivered in fiscal 2016.
A2 Milk also revealed "changes in the phasing of the marketing investment" meant its second-half marketing spend will stand at NZD10m, down from a prior forecast of NZD15m.
In April, A2 Milk indicated "strong" demand for its A2 Platinum infant formula prompted it to work with Synlait to lift the production schedule for the remainder of the year. In its April trading update, A2 Milk said its group revenues reached NZD388.5m in the first nine months of its financial year, a period that ran until 31 March.
"Demand has been particularly strong in Australia, but also through the cross-border e-commerce channel into China," A2 Milk said at the time.