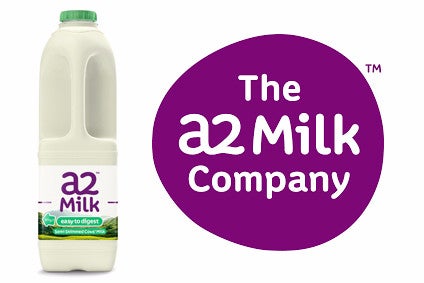 New Zealand-based dairy and infant formula group A2 Milk Co is suing Australia-based food and beverage company Lion Pty Ltd for using the statement "naturally contains A2 protein" on some of its milk products.
In its statement of claim lodged with the Federal Court of Australia in New South Wales, A2 Milk has accused Lion of engaging in "misleading or deceptive conduct" by including the statement and others on packaging.
A2 Milk is seeking an injunction to stop Lion using several statements on packaging including "naturally contains A2 protein, as well as A1 protein" and "dairy farmers milk naturally contains A2 protein, as well as A1 protein".
According to A2 Milk, its milk and dairy products are marketed as only containing the A2 milk protein, which it says is "less likely to cause digestive discomfort". The group said: "In Australia, only A2 Milk contains no A1 protein."
The statement of claim said Lion produces and sells cows' milk throughout Australia under the Pura and Dairy Farmers brands. "The Pura product and the Dairy Farmers product naturally contain both A2 protein and A1 protein and are no different from other regular cows' milk products in this regard."
A2 Milk said its product is "produced from cows that are genetically selected to produce A2 protein and not A1 protein". It added: "A2 Milk is distinguished from regular milk in that A2 Milk contains no A1 protein, whereas regular milk contains both A1 protein and A2 protein."
Lion, owned by Japan's Kirin Holdings, could not be contacted for comment by just-food. However, the company was quoted as telling Australian media it considered it inappropriate to comment while the issue was before the court.
A2 Milk has managed to carve out a foothold in Australia's fiercely competitive milk market despite the claims it makes on its products attracting attention from rivals and media outlets.
The company has seen one rival reportedly discredit the science behind the milk, while last year the business launched legal action against an Australian TV programme after allegations the business was misleading consumers over the claims it makes on its products.