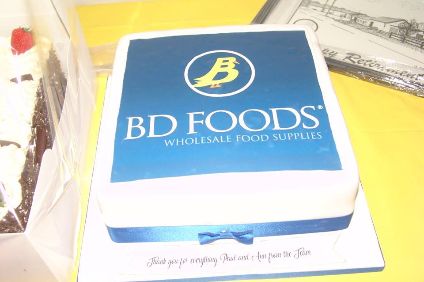 Sweden-based food ingredients group AAK has acquired UK foodservice company BD Foods for an undisclosed sum.
It said the deal will "broaden its capabilities" and "drive its customer co-development strategy".
BD Foods, based in St Leonards-on-Sea on England's south coast, was established in 2001 and has approximately 100 employees. The company has a portfolio of more than 3,000 products, including pasta sauces, dressings and dips and fruit compotes that are sold to a wide range of customers, including restaurants, hotels, airlines, wholesalers, and food manufacturers.
It had revenues of approximately SEK120m (US$12.9m) in 2018.
Johan Westman, president and CEO of AAK, said: "This acquisition is a very good fit with our global foodservice expansion and will provide a complementary range of products at the premium end of the foodservice market.
"BD Foods has a broad product and packaging offering, a customer-centric approach and a strong reputation in UK foodservice."
René Schou, president of the group's foodservice arm, AAK Foodservice, added: "By acquiring BD Foods, we will extend our foodservice range with, for example, dip pots, pouches and hot filled products. We will furthermore increase our capabilities and broaden our product portfolio which will give us greater access to some key operators in the foodservice market."