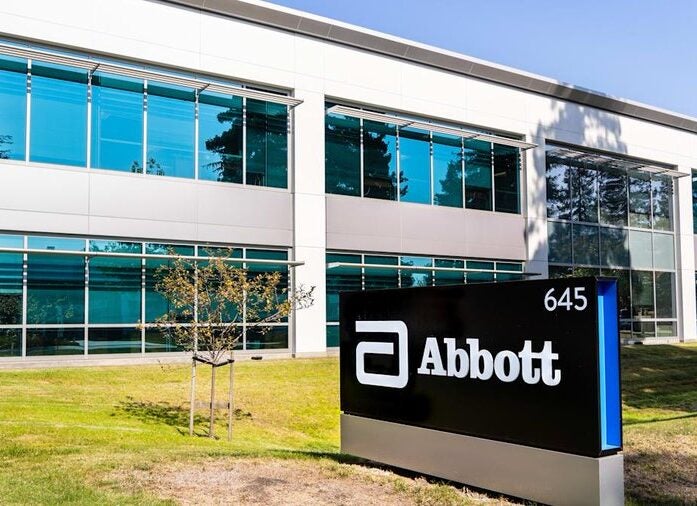 Abbott Laboratories, the US-based baby-formula manufacturer, has released some products that were recalled following a salmonella scare.
In a statement, the company said it is releasing limited quantities of metabolic nutrition formulas that were previously on hold following its recall of powder infant-formulas from its Sturgis, Michigan, facility.
Abbott said the lots being released were not included in the February recall and are now being released at the request of the US Food and Drug Administration (FDA).
In February, Abbott recalled powder formulas including those sold under the brands Similac, Alimentum and EleCare. At the time, the FDA said the products were pulled after four consumer complaints related to Cronobacter sakazakii or Salmonella Newport in infants who had consumed powder infant-formula manufactured at the Sturgis plant.
The formulas recalled have been linked to four Cronobacter sakazakii infections in children and one Salmonella Newport infection. All five infants were hospitalised. Two of the children with Cronobacter sakazakii infections died and the FDA says the infections may have contributed to their deaths.
In its statement on Friday (29 April) announcing the release of the recalled products, the company said: "Abbott has implemented corrective actions and is working with the FDA to address the situation before resuming operations at the Sturgis facility."
It added: "The products have been tested and comply with all product release requirements before distribution."
Abbott – which has seen its sales impacted by the recall – said an inspection it carried out at the Sturgis facility in conjunction with the FDA came back negative for "Cronobacter sakazakii and/or Salmonella".
It added: "The Cronobacter sakazakii that was found in environmental testing during the investigation was in non-product contact areas of the facility and has not been linked to any known infant illness.
"A thorough review of all available data indicates that the infant formula produced at our Sturgis facility is not likely the source of infection in the reported cases and that there was not an outbreak caused by products from the facility."
Joe Manning, executive vice president, nutritional products, at Abbott, said: "We know this situation has worsened the industry-wide infant-formula supply shortage and we regret the anxiety and stress this is causing.
"Abbott is committed to working with the FDA to address this situation so we can resume operations at this facility and continue serving the nutritional needs of people who rely on our infant and specialty formulas."
The FDA said on Friday (29 April) Abbott has committed to completing "enhanced testing of stored product batches prior to making release determinations".
It added: "While the FDA recognises that Abbott has conducted standard product testing, there were a limited number of samples tested."
The FDA said that, in the meantime, it "has no objection to Abbott immediately releasing product to individuals needing urgent, life-sustaining supplies of speciality and metabolic formulas on a case-by-case basis".