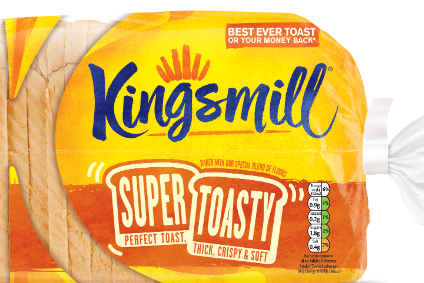 Associated British Foods noted in an earnings update that weakness in the pound linked to the decision to exit the European Union will translate into a GBP85m (US$112m) benefit for the financial year ending 16 September, much of which arose in the first three quarters.
The Kingsmill bread maker also said today (11 September) that weakness in sterling against the US dollar had an adverse transactional effect on Primark's largely US currency-denominated purchases this year, while strength in the euro in the second half had a beneficial effect on British Sugar's margin.
The company also said today that it has reached an agreement to acquire Acetum, an Italian producer of balsamic vinegar.
Full-year adjusted operating profit for the group will be well ahead of last year, when the full-year results are published on 7 November, the company said, adding that it expects to report "good growth" in adjusted earnings per share.
Grocery revenues are expected to be level with last year, while adjusted operating profit will likely be lower. Twinings Ovaltine had another good year with further sales and profit growth at constant currency and a strong performance at actual exchange rates. Margins improved at ACH in the US and at George Weston Foods in Australia. However, margins declined at Allied Bakeries as a result of a very competitive UK bread market and inflationary cost pressures. Grocery revenue and profit will both benefit from favourable currency translation.
Jordans and Dorset cereals continued their international expansion, now selling to 75 countries, with overseas sales of Jordans now greater than in the UK. Trading conditions in the UK were more challenging with an increase in own-label in the major retailers and a greater market share being taken by the European discounters where the focus is mainly on own-label products.
ABF earlier revealed its grocery sales increased in the third quarter, but confirmed the performance of its bakery business weighed on the unit's margins.