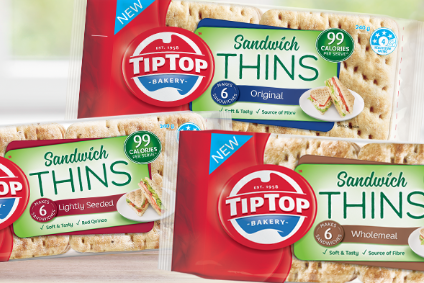 Associated British Foods has launched a range of sandwich thins in Australia under its Tip Top bread brand.
ABF said the pre-sliced thins are available in original, wholemeal, and lightly seeded varieties.
Tip Top senior brand manager Susan Tahmasian said the new range was developed "in response to growing consumer demand for lighter lunchtime fare and greater variety".
Tahmasian added: "Sandwiches will always be Australia's go-to lunch option, but there are occasions where we want to experiment or enjoy something different. The are also a smart choice for people who love the texture and appearance of bread but want a softer, lighter lunch."
The new product was rolled out on 1 May in all major supermarkets in Australia with an RRP of AUD3.50 (US$2.59).