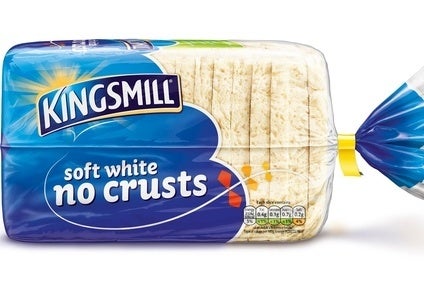 Associated British Foods welcomed an increase in full-year operating profit at its grocery division but noted food commodity deflation weighed on sales and hampered profitability at its sugar arm, dragging down the group's overall results.
In its trading update this morning (3 November), ABF said: "Food commodity price deflation was the primary reason for the decline in revenues in each of our food businesses this year and was also the major driver of the big decline in profit at AB Sugar."
Grocery operating profit jumped 5% to GBP285m (US$433m) in the 12 months to 12 September but sales were down 5% to GBP3.2bn, the company revealed.
In its UK bread business – Allied Bakeries – ABF said the local bread market continued to be "very challenging" and lower bread prices resulted in a reduction in profitability. ABF reported "substantially improved operational efficiency" for Silver Spoon and increased volumes to the major UK retailers. Ryvita, however, suffered lower crispbread sales in a "competitive market". AB World Foods, which carries the Patak's and Blue Dragon brands, reported operating profit ahead of last year on the back of improved sales mix.
In its Australian business, George Weston Foods, revenue and operating profit were said to be in line with last year. Margins in its Tip Top bread business fell due to a heavy price promotion in the sector among retailers.
In North America, ACH, Mazola oil achieved "good" volume growth following increased investment in advertising and marketing, the company said.
Overall the group recorded a recorded a drop in net profit for the 12 months, dropping GBP524m from GBP783m, which mainly appeared to result from lower performance from its sugar business on the back of lower EU sugar prices. Group operating profit for the business fell 6% to GBP1.1bn. Net sales for the group fell 1% to GBP12.8bn.
ABF's management team highlighted currency pressures were expected to lead to "a modest decline" in adjusted operating profit and adjusted earnings for the group for the coming year. The company said: "At this early stage we expect the currency pressures to lead to a modest decline in adjusted operating profit and adjusted earnings for the group for the coming year."
Darren Shirley, analyst at Shore Capital, said the cautious outlook meant that the brokerage would leave its expectations for fiscal 2016 unchanged despite the earnings beat that ABF delivered due to improved margins. "ABF has reported preliminary results for the 12 months ended 12th September ahead of expectations… Looking into FY2016, management has once again highlighted the anticipated pressure from currency both on a translational and transactional basis. We therefore we expect to leave our FY2016 forecasts broadly unchanged, currently looking for CPTP of GBP1046m."