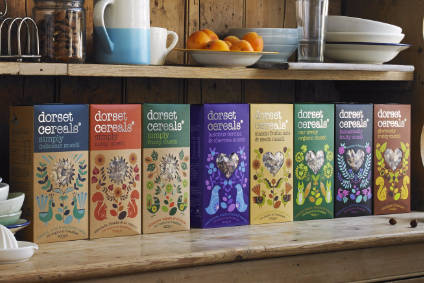 International growth, higher volumes of Kingsmill and increased cereal sales enabled Associated British Foods to report ongoing improvements at its grocery unit during the first half of its financial year.
In a pre-close trading update ahead of ABF's full first-half results, the company said today (27 February) the revenue and operating profit from its grocery business are "expected to be ahead of last year at constant currency" and "substantially ahead at actual exchange rates". Margin, meanwhile, is expected to make "further progress".

The company said UK bread arm Allied Bakeries has seen volumes lifted by the new Kingsmill pack design but noted margins have declined as a result of the "competitive" market in UK bread.
In cereals, ABF said Jordans and Dorset Cereals achieved growth in the UK and "particularly good growth" in Australia, Belgium, the Netherlands and France. The rate of decline in Ryvita crispbread volumes has slowed with the launch of new variants and portion packs, the company added.
In the US, ABF said its oils and home baking businesses both grew in the period while, in Australia, the company's George Weston Foods unit first-half revenues "will be close to last year at constant currency" with market share gains both in the bakery and meat businesses.
On a group-wide basis, including ABF's other interests that span agriculture and retail, the company stated: "We expect excellent progress in adjusted operating profit and adjusted earnings per share for the group."
For the full year, ABF reaffirmed its previous guidance for "progress expected in adjusted operating profit and adjusted earnings".
The company is scheduled to release its first-half numbers in mid-April.
Last month, ABF was named by Reuters as one of four companies set to bid for Weetabix, the UK-based cereal business. At the time, ABF declined to comment.