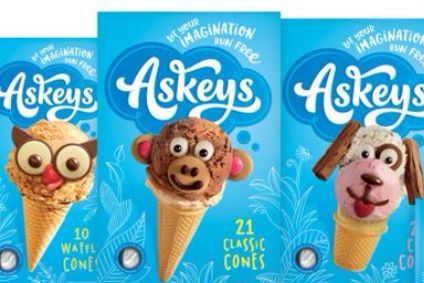 Associated British Foods-owned sugar company Silver Spoon has announced it is closing its Askey's ice cream cone facility in the UK.
It cited "competitive market conditions" for closing the factory.
It is understood the facility, based in Aylesbury, Buckinghamshire, north of London, will be shuttered next spring.
Local newspaper reports suggest 68 jobs will be lost as a result of the closure but that has not been confirmed by Silver Spoon, which has a stable of brands including Billington's, Allinson and Crusha.
In a statement sent to just-food, Silver Spoon said: "Our intention is to move the production of Askey's ice cream cones from our Aylesbury site to a new third-party producer based in Essex.
"We are proud of our long association with Aylesbury, however, given competitive market conditions significant re-investment would be required to refurbish our site in the town. We therefore plan to move production to a specialist third-party manufacturer with more modern and efficient facilities."
Silver Spoon said it has completed a consultation period with employees and will seek to identify alternative employment options within the company or with other employers for those affected by its decision.
Silver Spoon first discussed the possible closure of Askey's in June.